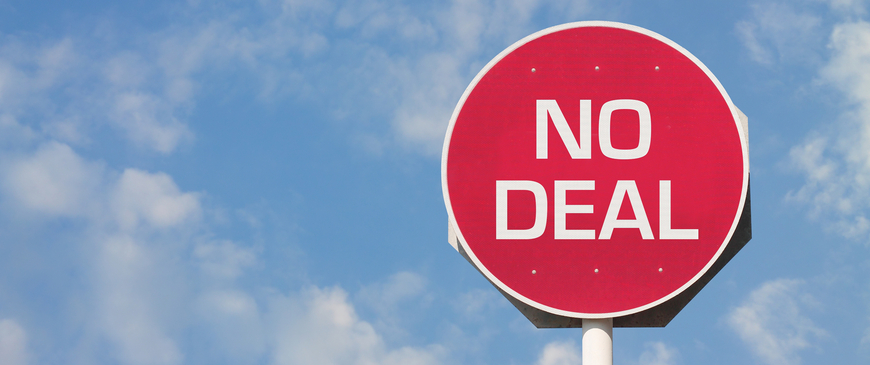 It's been a long time since I've collapsed a deal, in fact, I can't remember the last time it happened.
Every home has its scabs. Something broken, misrepresented or issues all parties may have originally been unaware of. Typically though, everything ends up working out just fine for both the Buyer and the Seller. Many things are easily fixed with either a little bit of sweat equity, money or just some simple context to put everything into perspective for all parties involved.
This time was different.
In this case, it was related to a brand new construction strata condo where the further I looked into it, the more I disliked it.
The story goes like this.
Excited Buyer finds a brand new home and is thrilled. It is perfect, is move-in ready, nothing to do but move in and enjoy.
Like any good real estate sale however, I insist we need to do our due diligence to make sure my buyer knows exactly what they are buying.
Interestingly enough, this brand new building is completed with people already living in it. The unit we are looking at is being offered by the developer still, able to sell it in the pre-construction phase. Weird right? Maybe just a nature of a slowing real estate market we thought.
It all began with a set of strata minutes I was reviewing with a very innocent comment in it.
"Council decided next steps should await completion of engineering report."
Odd for a new building to be waiting for an engineering report so quickly. I immediately requested any engineering report that may have been done from the selling party.
The report was scary. Deficiencies related to fire safety, high potential for water ingress with both the roof and sides of the building and more.
A comment was made that the 2-5-10 New Home Warranty would cover these issues by the other party, but not so fast. I have been around for a while now.
I decided to go deeper.
I contacted the strata management, asking for additional information, outstanding unshared documentation and a direct conversation about what is happening.

I contacted the home warranty provider to see what they would share with me (they wouldn't share anything)

I contacted my lawyer to receive advice on how best to proceed with the Buyers, if at all

I checked the Home Owner Protection Office in relation to the developer

I checked the provincial courts to see if the developer was currently tied up in any other litigation or issues
Here is what I found out
The developer was involved in multiple lawsuits in the BC Supreme Court, many of which were still ongoing

The strata was having a meeting the following day to discuss how to fund to fix any issues as discovered by the report. These fixes were undetermined who would flip the bill for them, yet the developer was not wanting to co-operate. This means, either the strata owners pay for everything or the new home warranty may cover some of it/all of it. The challenge is however, these issues need immediate fixing for the safety of both the occupants and the building

The strata have retained a law group to represent them in suing the developer

The strata was considering posting a Certificate of Pending Litigation on the unit we were considering buying, meaning the Seller might not even be able to sell the unit if that is to happen.
Here is are the key points in the email I sent my clients immediately.
We know 100% the building has issues to which we do not know the scope of work needing to be done, the cost of the work to be done, who will pay for the work to be done (ie. developer, owners of the units, home warranty people, etc)

The issues need to be dealt with asap, regardless of who pays for them as many of them relate to safety or potential for water ingress

You could potentially be taking on a small/medium/large financial burden with this property. I can't tell you 100% how it will or might play out

The strata intend to sue the developer, which could take years to settle

With our current completion dates (after the proposed Special General Meeting- SGM), should the SGM happen in January, any amount decided owing by the strata would actually be payable by the developer from the proceeds of the sale. However, if the SGM was to move dates past our completion date, you would currently be stuck with any bill after the fact. We could consider writing in a holdback as mentioned in my previous email, the question also bears how long would we need to do so in order to protect you from any financial loss.
At this point, I would again suggest that you engage in legal advice on how to proceed with this purchase. You will need to engage a lawyer for the conveyance of both properties anyways, so it may be a good time to speak with someone starting today if you are dead set about proceeding.
There is a lot of unknowns here and I am feeling as though I am at the end of the amount of information I can get you. I know you really like this building for various reasons, however, you need to be prepared if you choose to move forward with it that there could be a lot of unknown and that you may end up getting stuck with a bill at some point, and a ton of unneeded headaches.
So what happened?
My Buyers decided to walk. They will not be buying in this building. Too bad too.
Everything seemed perfect. A great location, a nice shiny new building with attractive finishings, and all at a great price. The Buyers were upset, yet they were also very grateful.
You see, these wonderful people need every dollar to be used wisely. Like most of us, they can't afford to adopt unforeseen expenses that could literally sink most families financially. In this case, they had to let their head overtake what their heart was telling them to do. And they made the right decision.
Other real estate professionals may have caught the same information I did, I hope all would have in fact. I don't know that I am anything special when it comes to investigating a property, there are many great REALTORS® and colleagues of mine out there helping Buyers and Sellers every day.
The point is, hiring a professional (in any capacity) you can trust, someone who will always do the right thing and treat their clients' money like it is their own? That is a relationship worth its weight in gold and a role for my clients I am proud to be a part of.
Until next time,
Darin