8 Tips on How to Find a Good Realtor in Surrey
11/07/2023
Darin Germyn
Buying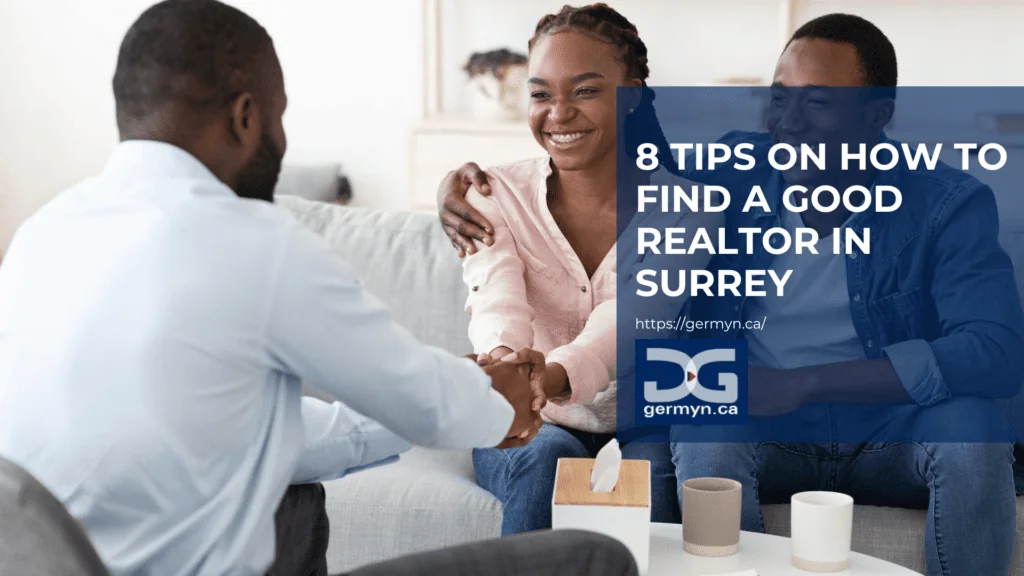 Purchasing a home in the dynamic real estate market requires a REALTOR® who is not just informed. You need one who is also genuinely invested in your homebuying success.
With the right professional by your side, the path to finding your ideal home becomes clearer and more accessible. Here's a concise roadmap to pinpointing a realtor in Surrey who can cater to your specific homebuying needs:
Ask for recommendations
Research online
Check professional associations
Interview potential realtors
Request references
Review their track record
Consider specialization
Trust your insticts
With these tips as your guide, you're ready to find a realtor who is ready to support your property purchase every step of the way.
Let's break down each step to understand how you can apply these tips to find a realtor in Surrey who meets your needs.
1. Ask for Recommendations
When you're on the hunt for a top-notch realtor in Surrey, begin with the most personal approach: asking for recommendations.
Tap into your circle of friends, your family network, or colleagues who've recently made a property purchase in the Surrey area. These personal endorsements can be valuable. They come from direct experience with realtors:
Communication style
Market knowledge
And negotiation skills.
Reach out to homeowners who have recently navigated the buying process. Discuss their experiences with particular realtors, focusing on those who excel in the Surrey market.
Inquire about the realtor's ability to understand and meet their property needs, which could mirror your own.
2. Research Online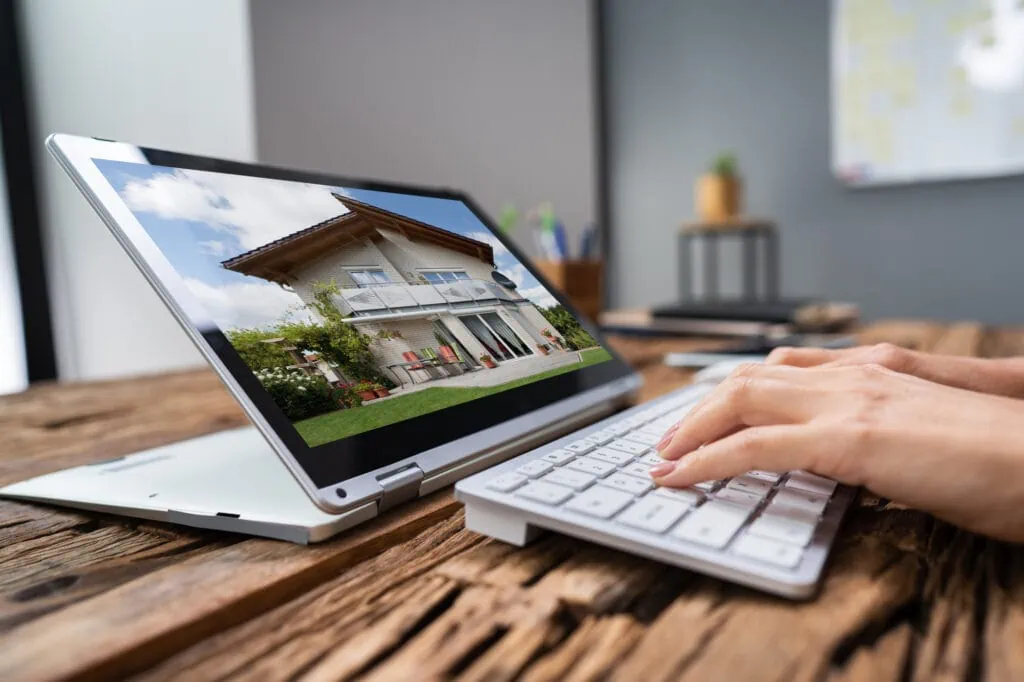 In our digital age, a wealth of information is at your fingertips. Take advantage of online platforms to further narrow down your list of prospective realtors.
Look for a realtor with a strong marketing strategy for their listings. This is often showcased through their online profiles and the way they present properties.
Visit real estate websites and browse for weekly listings in Surrey. This can help you see which realtors are active and successful in the current market.
Read through online reviews and ratings on platforms like Google. Look through real estate-focused sites to gather a view of a realtor's reputation and performance.
3. Check Professional Associations
The credibility of a realtor can be enhanced by their affiliations with professional bodies. Check if the realtors in Surrey you are considering are members of the following:
Or the British Columbia Real Estate Association (BCREA).
Membership in such associations is a testament to the realtor's commitment to ethical practice. It also says that they are realtors who stay updated with the latest market trends.
These also provide a measure of accountability and are a resource for continuing education. It ensures that a realtor's knowledge remains sharp in the ever-evolving housing market.
4. Interview Potential Realtors
After assembling a list of potential candidates, it's time for a more direct approach—the interview process. This step is your opportunity to see the realtor in action and to gauge their expertise.
Schedule consultations with the shortlisted realtors to discuss your property purchase plans. Assess each realtor's understanding of the Surrey housing market and ask about their marketing strategy for buying.
Consider their communication perspective: Are they attentive and clear? Do they understand and prioritize your needs? Also, discuss their approach to finding the type of property and their negotiation strategies.
5. Request References
A realtor with experience should have no hesitation in providing references. Contacting past clients can offer invaluable insights into a realtor's work ethic and success rate.
Ask the realtor for a list of past client references who have purchased the type of property you are looking for. Reach out to these references and inquire about their satisfaction with the realtor's service and outcomes.
Dive into specifics—ask about the stressful process and how the realtor helped to navigate any challenges.
6. Review Their Track Record
An established track record is a reliable indicator of a realtor's Surrey performance. Scrutinize their recent sales to evaluate their expertise in the current market.
Request information on the realtor's recent transactions. Specifically in the areas and property types you're interested in.
Look at their market performance over time to determine consistency and success in the housing market. Analyze how well they've adapted their strategies in line with market trends to successfully close deals.
7. Consider Specialization
The real estate market is diverse, with different property types requiring specific knowledge. The right type of realtor for your needs will often be one who specializes in the kind of property you're seeking.
If you're interested in a commercial property, look for a realtor with a proven track record in commercial real estate.
For residential purchases, seek out a realtor who handles the property types and neighbourhoods you prefer. Ask how they showcase properties similar to what you're looking for and their success rate with these properties.
8. Trust Your Instincts
Once you have gathered all the facts, it's time to tune into your intuition. Trusting your instincts plays a non-negligible role in choosing a realtor.
Reflect on the interactions you've had with each candidate. Who made you feel the most at ease?
Consider who was the most responsive to your queries and seemed genuinely interested in your needs—not just the sale.
Trusting your gut can often lead to a decision that aligns best with your personal and financial comfort zone.
Homeward Bound: The Journey to Your Perfect Home with the Germyn Group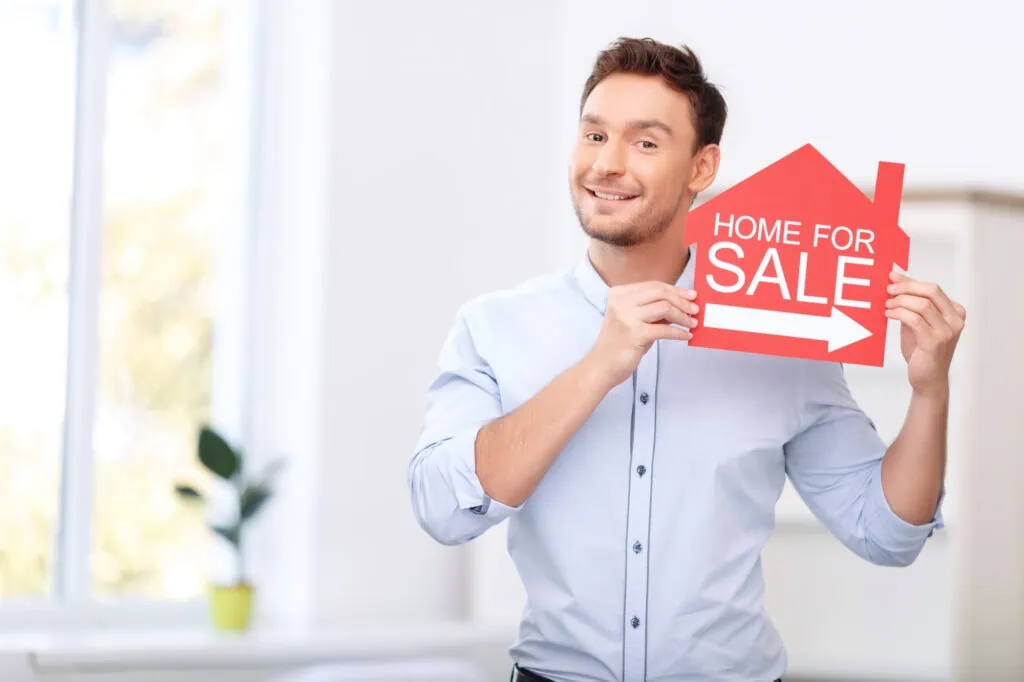 Choosing the right realtor is about creating a partnership for one of the most significant decisions of your life.
In your quest for the highest-rated Surrey realtors, let the Germyn Group illuminate your path. As the most highly rated team, we are not just realtors but your friends in this adventure.
Trust in the Germyn Group means entrusting your dreams to a team committed to turning them into your reality.
Take that step towards homebuying confidence. Connect with the Germyn Group, where your trust is our foundation and your dream home in Surrey awaits.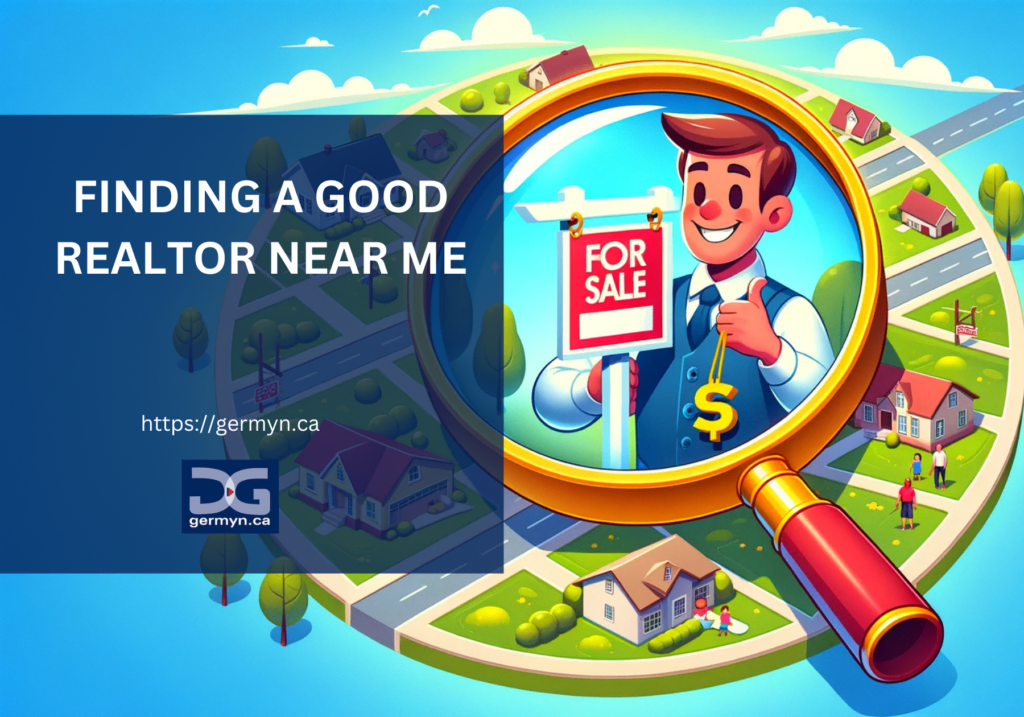 How to find the best REALTOR in Surrey BC Finding a good… no no… Finding the best REALTOR for you shouldn't be so hard. Selling real estate is an industry that is attractive to so many…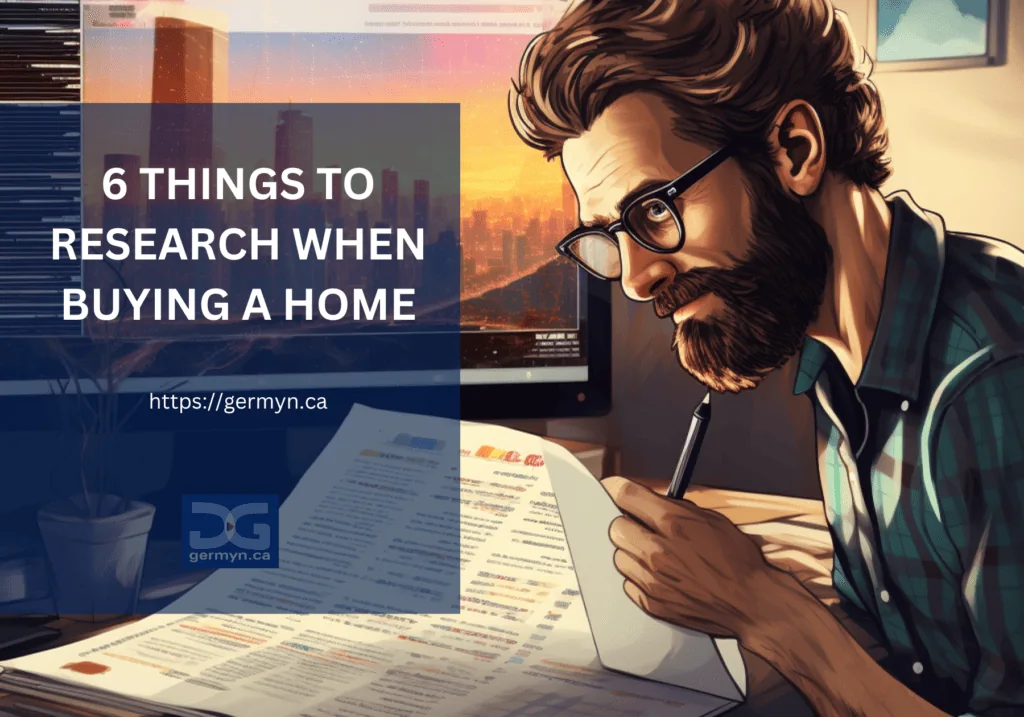 Darin Germyn
11/28/2023
Buying
Surrey, BC stands out as a highly desirable destination for homebuyers due to its unique blend of urban convenience and natural beauty. As one of the fastest-growing cities in Metro Vancouver, Surrey offers a diverse range…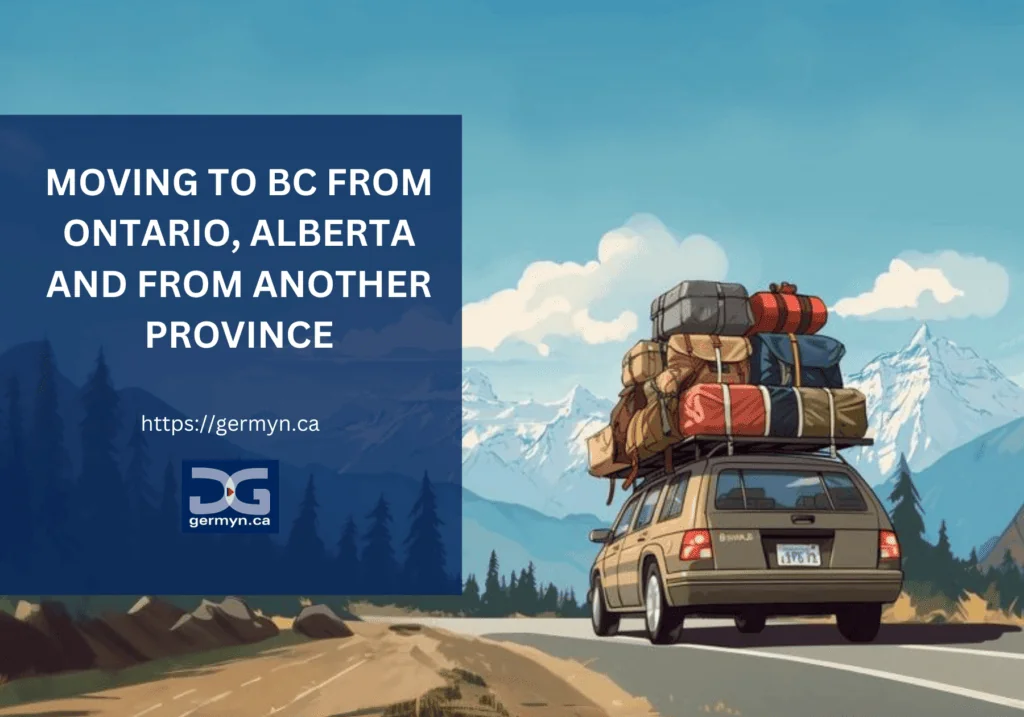 Darin Germyn
11/26/2023
Buying
Before you move to British Columbia: A guide for home buyers If you have considered relocating and moving to BC from Ontario, Alberta or another province, the aim of this blog today is to share some…
Popular articles from our blog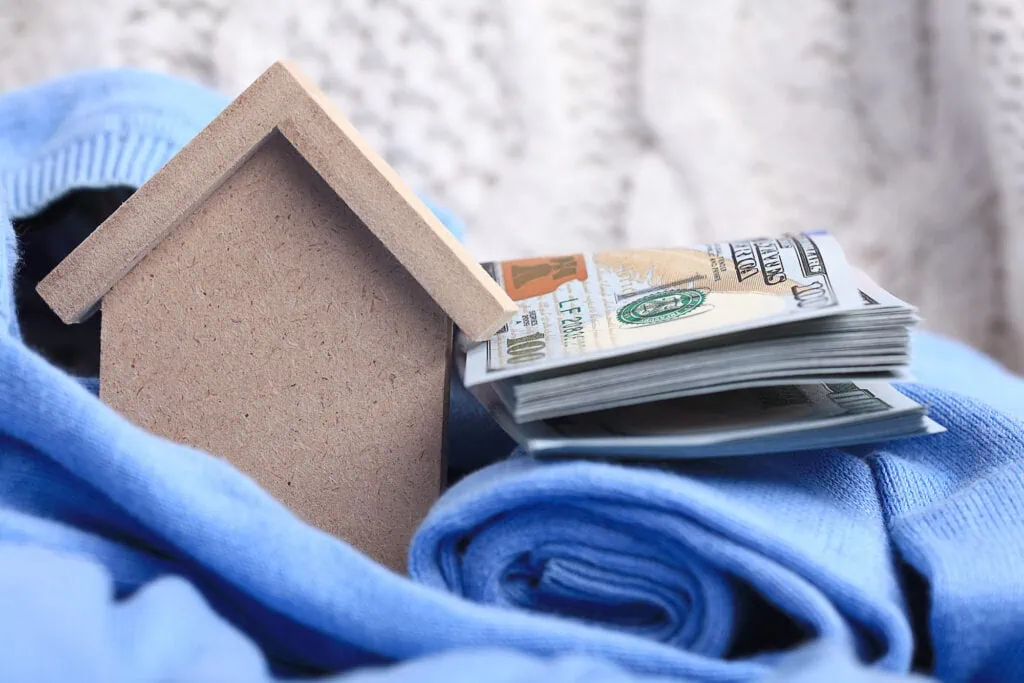 Realtors are great people, but no one really loves paying for one. I get it. Real estate commissions are expensive. Realtors are like the entry gate at Disneyland: we're there, you have to use us, but…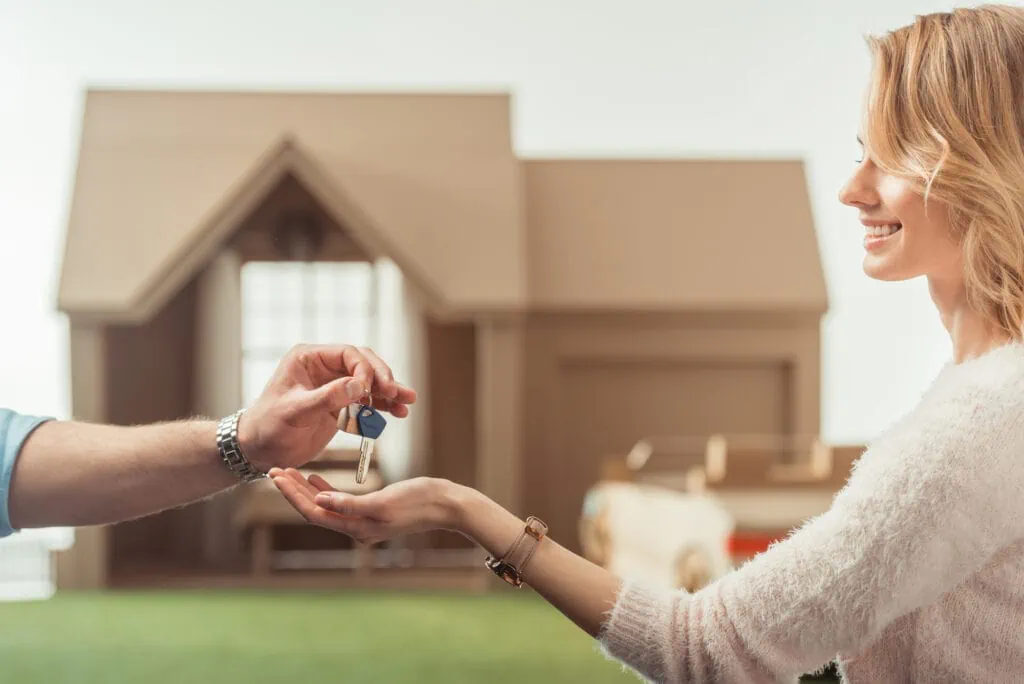 The process of purchasing a home often raises the question, "When is the best time to buy a home?" While various factors contribute to the answer, it is essential to look beyond timing. Many first-time home…