10 Backyard Staging Ideas to Impress Potential Buyers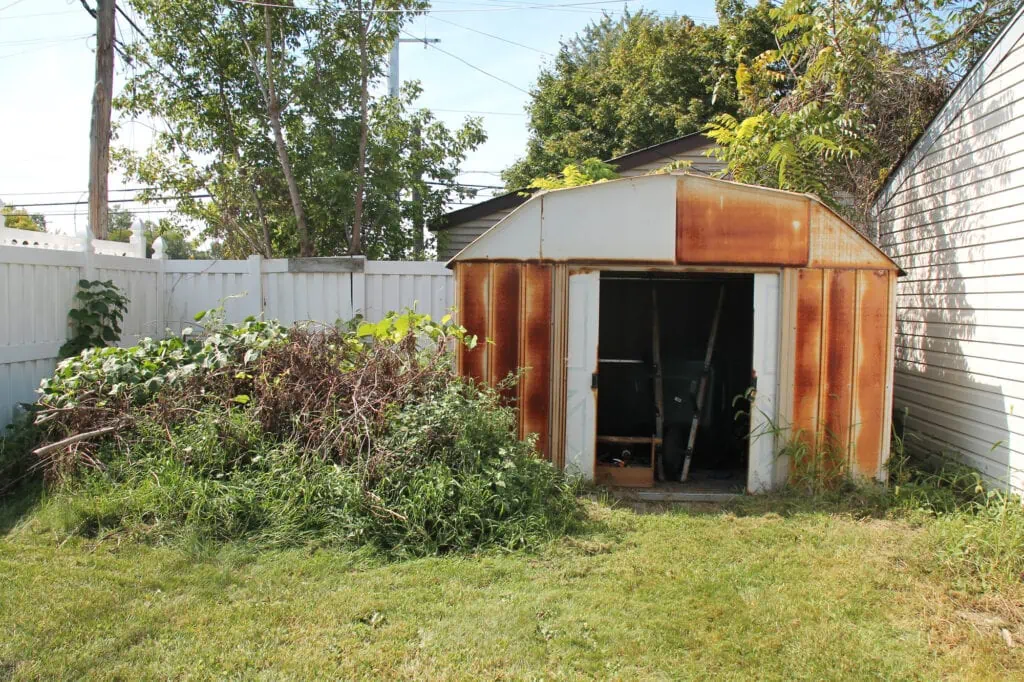 In today's competitive market, creating a lasting impression is key. According to HomeLight's 2022 report, on average, buyers pay 7% more for a home with great curb appeal. Neglected exteriors lower the value. Use the trend of outdoor living spaces to achieve this.
Homebuyers now seek properties for relaxation, entertainment, and nature connection. Stage your backyard to boost value and appeal.
This blog post reveals ten backyard staging ideas. Impress buyers and increase your chances of a successful sale.
The Importance of Backyard Staging in Home Sales
Let's explore the importance of backyard staging in home sales and why it should not be overlooked.
Boosts Home Value
A beautifully staged backyard can significantly influence the perceived value of your property. Buyers are often willing to pay a premium for a home with an inviting and well-maintained outdoor area. This adds a sense of extra space, extending the living area. It makes the property feel more valuable and attractive.
Fostering Emotional Connections with Potential Buyers
In a thoughtfully staged backyard, prospective buyers see themselves living and creating memories. An appealing outdoor area evokes positive emotions and deepens their property connection. They imagine hosting family events, barbeques, or enjoying a tranquil oasis. This boosts their desire to make an offer.
Setting Your Home Apart in a Competitive Market
Differentiating your property is crucial in a competitive market. Many sellers focus on interior staging. But, investing in the backyard offers an advantage. A well-staged outdoor space catches the eye. It shows your commitment to property maintenance. This highlights the potential lifestyle and creates a memorable impression. Your home stands apart from the competition.
Captivating Listing Photos with Visual Appeal
In the digital age, listing photos are vital for attracting buyers. A staged, visually appealing backyard results in stunning photos that capture attention online. Buyers browsing listings are drawn to captivating outdoor spaces. This increases the likelihood of scheduling a showing and generates more interest in your home.
Creating a Seamless Indoor-Outdoor Flow
A well-staged backyard enhances the flow between indoor and outdoor living areas. Potential buyers see a beautiful patio space or deck extending from the living room, creating a seamless transition.
This connection displays the property's versatility. It provides entertainment and a balanced lifestyle.
Focusing on backyard staging creates an irresistible outdoor space. It appeals to buyers and sets your property apart in a competitive market.
10 Backyard or Outdoor Staging Tips
#1 — Enhance Curb Appeal
The first impression starts at the curb, so begin by sprucing up your front yard. Trim the grass, weed flower beds, and consider adding colorful flower beds or potted plants near the entrance. A welcoming and tidy exterior will set a positive tone for buyers as they approach your property.
#2 — Create an Outdoor Living Space
Transforming your backyard into an inviting outdoor living space increases its appeal. Add a patio or deck with comfortable seating, a dining area, and a cozy fire pit. This showcases the potential for entertaining and relaxing. It encourages buyers to envision themselves enjoying the space.
#3 — Maintain a Well-Groomed Lawn
A lush, well-maintained lawn is a key selling point for many buyers. Regularly mow the grass, trim the edges, and apply appropriate fertilizers and weed control. Repair any bare patches and ensure the sprinkler system is in good working condition. A vibrant and healthy lawn will impress potential buyers and create a sense of pride in the property.
#4 — Prune and Shape Plants and Trees
Overgrown or neglected plants can make the backyard appear untidy and unkempt. Prune shrubs, trim hedges, and shape trees to create a well-manicured and visually appealing landscape. Clear any dead branches or plants and consider adding fresh mulch to flower beds for a polished look.
#5 — Declutter and Organize
Remove any unnecessary items, clutter, or personal belongings from the backyard. Store gardening tools, children's toys, and other items in designated storage areas such as sheds or garages. A clutter-free spacelets buyers envision possibilities without distractions.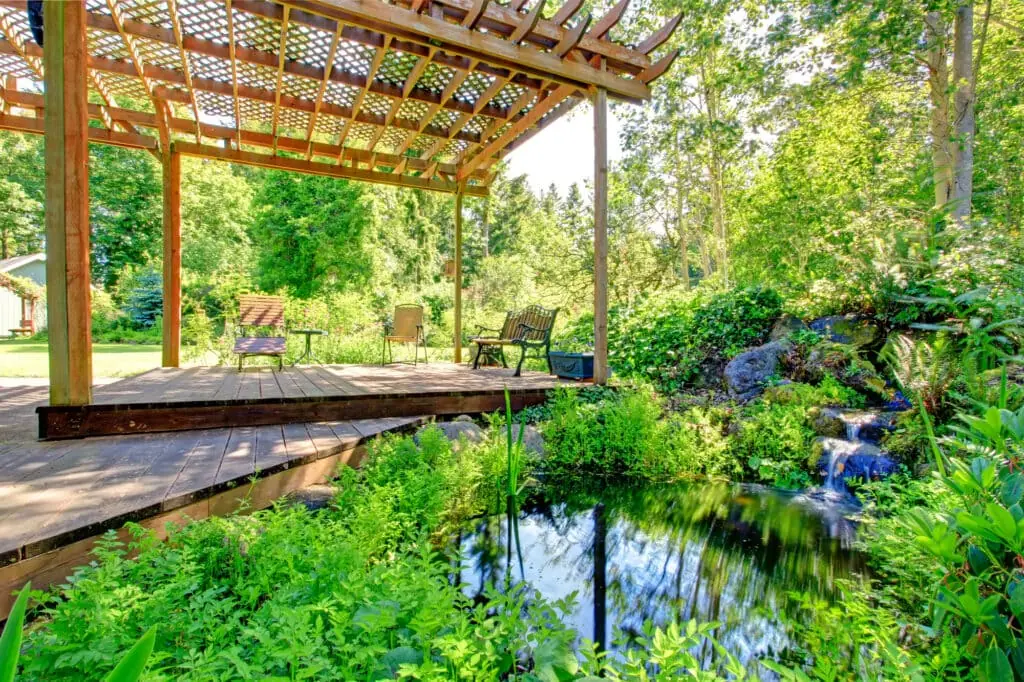 #6 — Revitalize Outdoor Structures
Keep backyard structures like storage sheds, pool houses, or gazebos well-maintained and organized. Declutter, paint or stain if needed, and check doors and windows. Add tasteful decorations or staging minimalistic elements to showcase potential uses.
#7 — Address Maintenance Issues
Walk through your backyard and identify any maintenance issues that need attention. Fix broken fences, gates, or damaged patio surfaces. Pressure wash or repair any non-functional electrical outlets or water faucets. These small repairs demonstrate your commitment to maintaining the property and give buyers peace of mind.
#8 — Highlight Landscaping Features
If you have attractive landscaping features, such as a pond, fountain, or garden, make sure they are in pristine condition. Clean and maintain water features, remove debris, and ensure the outdoor lighting is working properly. These focal points can add a touch of elegance and serenity to the backyard, captivating potential buyers.
#9 — Stage Outdoor Entertainment Areas
Showcase features like an outdoor kitchen, barbeque area, or pool. Clean the grill and arrange outdoor furniture. Add accessories like cushions, rugs, or lights. Highlight entertaining or relaxing spaces for buyers to envision enjoyment.
#10 — Capture the Seasons with Photos
Take seasonal photos for a clear vision of your backyard year-round. Include shots of blooming flowers in spring, lush greenery in summer, and vibrant foliage in fall. Use pictures to showcase backyard beauty during different times, even when listed in a different season.
Wrap-Up: Elevate Your Home Sale with a Stunning Backyard
Backyard staging is crucial for attracting buyers and increasing home value. Use the 10 ideas to create an inviting oasis that impresses prospects.
Transforming your backyard with these staging tips is just the beginning. At The Germyn Group, we understand the importance of showcasing your property's full potential. Our team of experts is here to help you every step of the way, starting with a complimentary home evaluation.
Don't miss out on the opportunity to make the most of your outdoor space and attract potential buyers. Contact The Germyn Group today for your free home evaluation, and let us guide you towards a successful sale. Click here to get started!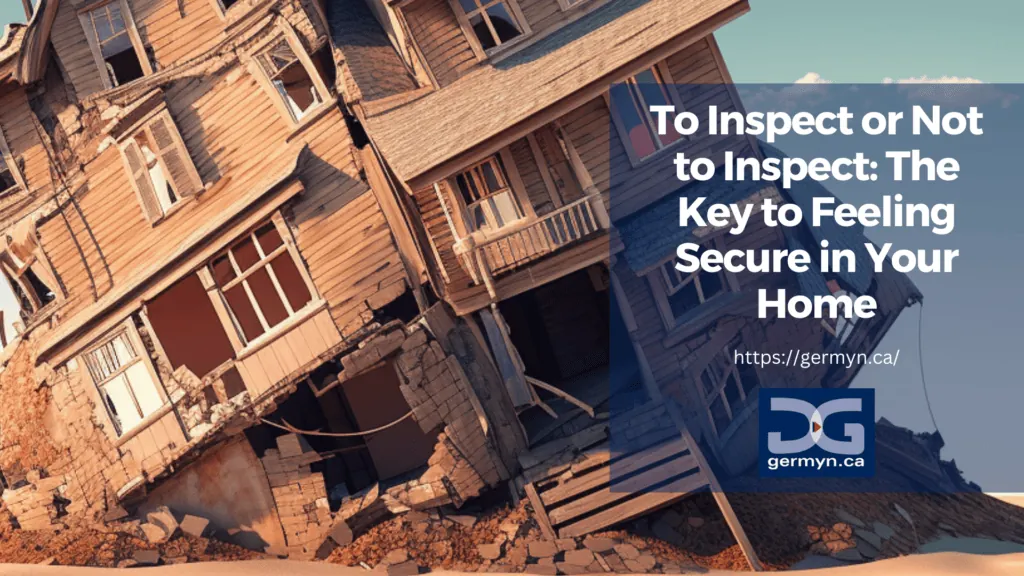 Darin Germyn
09/21/2023
Buying
The wonderful world of home inspections. There are often a lot of opinions around home inspections, some say an inspection is MANDATORY while others say they don't understand why we even need them. We will dive…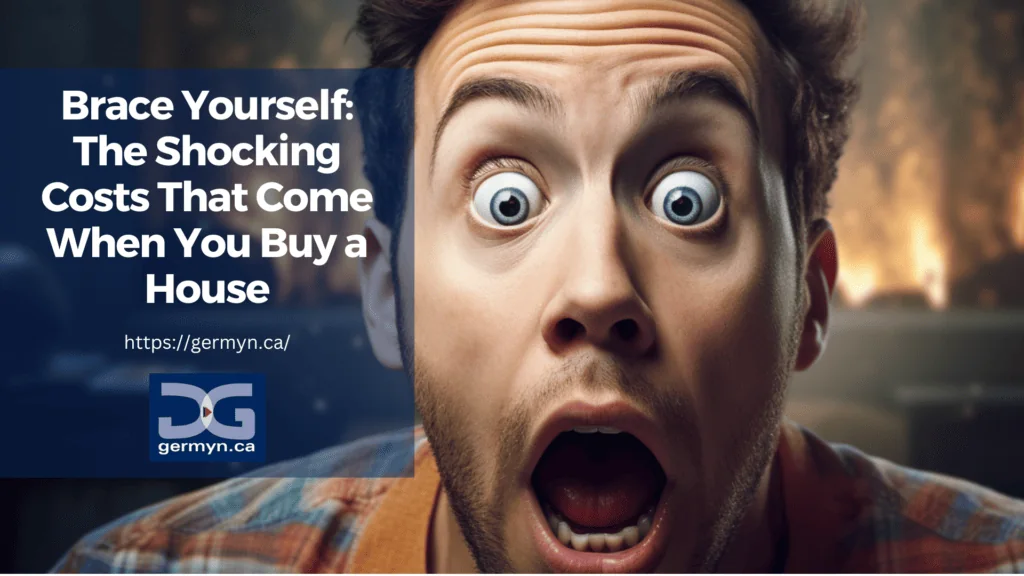 Darin Germyn
09/19/2023
Buying
When buying a home in BC, the costs are not always so cut and dry. It's more than just the price you put on an offer to purchase a home. These costs show up throughout the…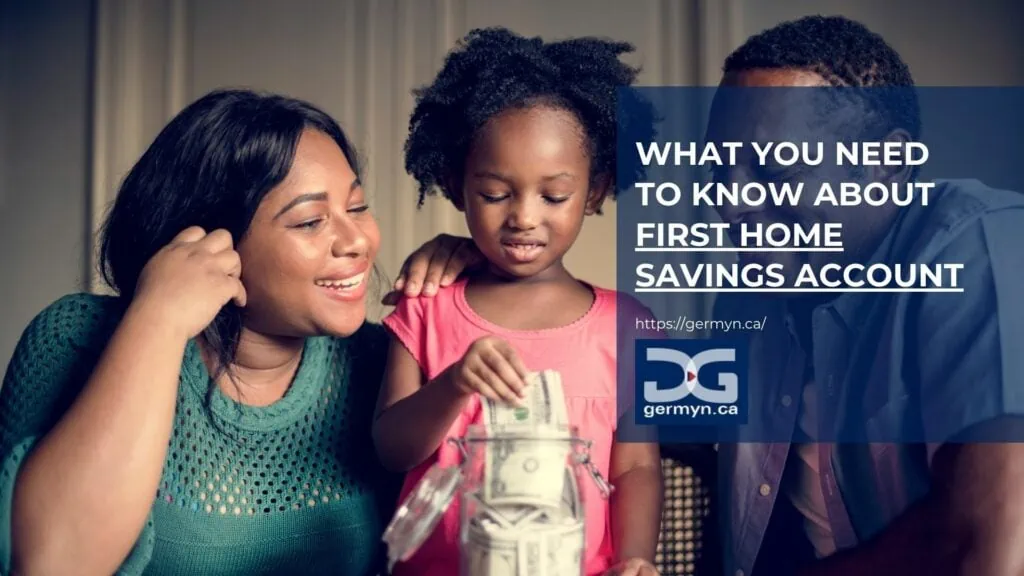 Darin Germyn
09/18/2023
Buying
If you're like most people, you've got a lot of questions about being a first-time homebuyer and maybe even some doubts. How do you save enough for a down payment? What about all those complex terms…
Popular articles from our blog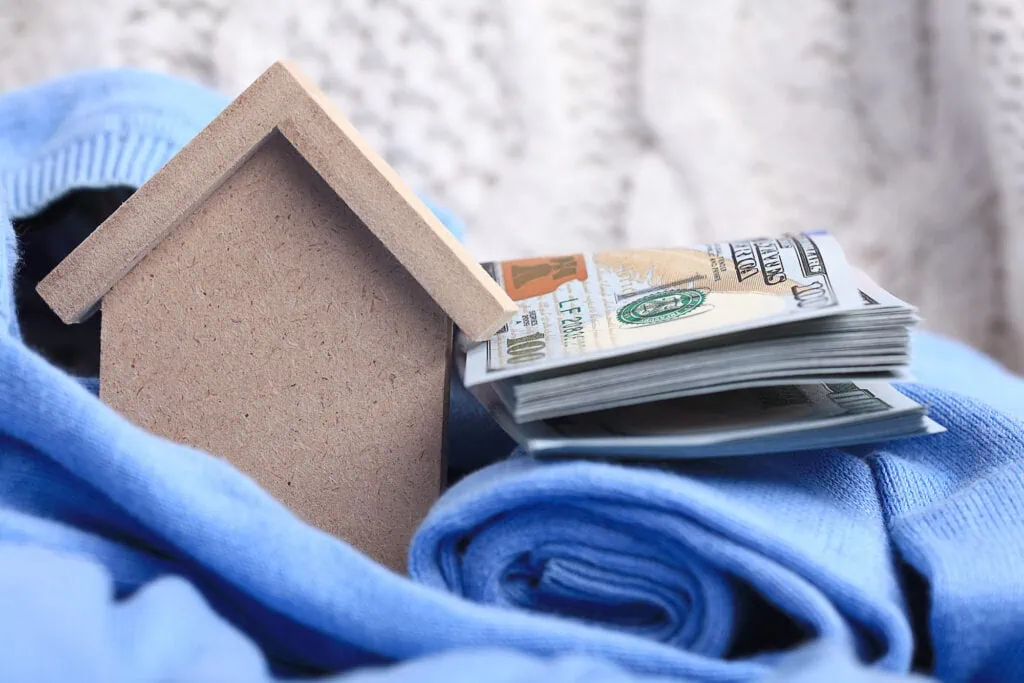 Realtors are great people, but no one really loves paying for one. I get it. Real estate commissions are expensive. Realtors are like the entry gate at Disneyland: we're there, you have to use us, but…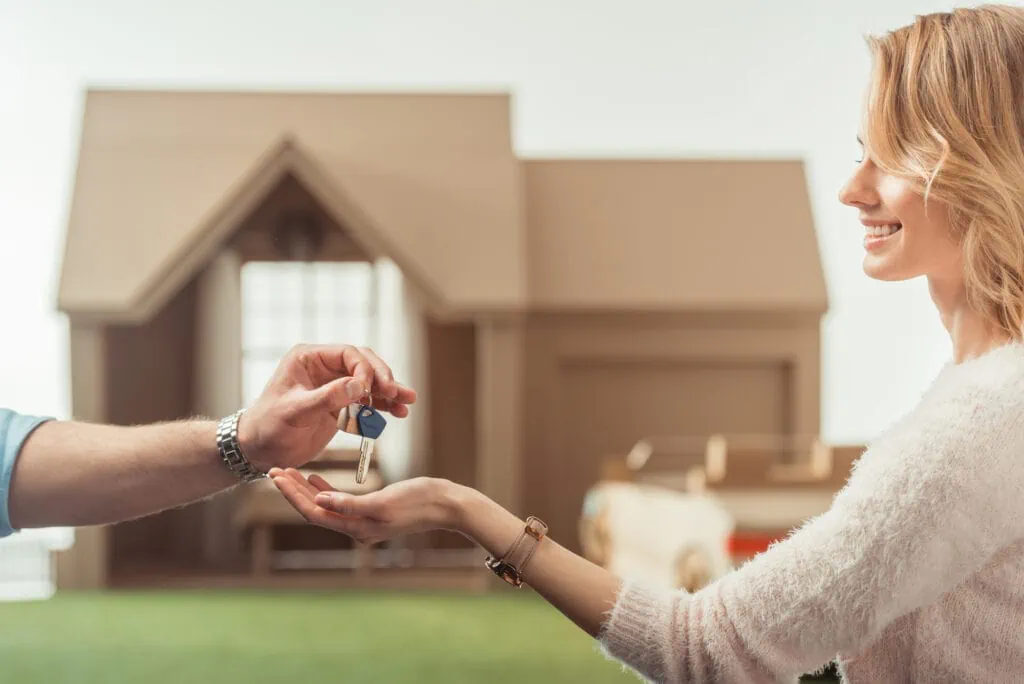 The process of purchasing a home often raises the question, "When is the best time to buy a home?" While various factors contribute to the answer, it is essential to look beyond timing. Buying a Home…