The Real LOSERS of the Changing Real Estate Market | Rising Tide Lifts All Boats
12/31/2022
Darin Germyn
Market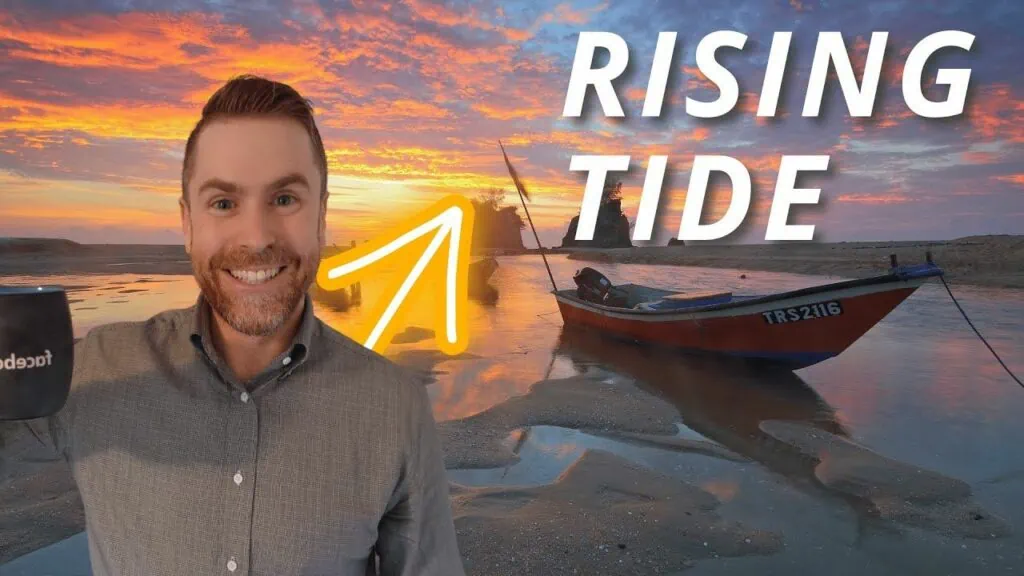 There's no doubt that the real estate market in the lower mainland is changing, and like many people, you might be just so stuck and unsure of what to do. Our price is going to go up, our price is going to go down, or they're going to stay flat. What's going to happen with mortgage rates? There's so much stuff going on in the world right now. What should you do?
What should I do? This post today is all about making you feel comfortable about whatever you decide to do because there's a very easy solution to figure out. Is it a good time to sell? Is it a good time to buy it? Is it a good time to do both?
And also for those of you fence-sitters out there. I'm going to let you know what exactly you should do if you are unsure and thinking about getting into the real estate game. If that all sounds like a post that you're interested in, then continue reading because we're about to get started.
Why Hoping for A Real Estate Crash Won't Help You
What's good, everybody? It's Darin Germyn from the Germyn Group, where we know you've only got one chance to either buy or sell your next home.
So we're here to help you get it right. You know what exactly we're getting into here. And it is a question that I, as a real estate professional, am completely plagued by with everybody wanting to know what they should do. And to be honest, a lot of people are very fearful as well. I've got bad news for anybody reading, likely living in a basement suite or currently renting, and are the type of people that have been hoping, praying, and wishing that the market is going to crash. This post is not for you because you're not going to read what you want to read, and you're going to find that information elsewhere because you're going to be looking for it, and that's what you'll believe.
But I don't believe the market is going to crash. I don't think you're going to see significant price changes, but this post is also about what happens even if we do and what you should do. So if you're looking for a market crash blog post, go check out someone else's because this ain't the one. I have been bombarded lately by reports from varying economists on what they think is going to happen with the Canadian real estate market and how things are going to play out. And I'll tell you the majority of things that I read, a high-level high number of the majority of things I read are going to suggest that there's going to be a year-over-year price increase in properties in the lower mainland of British Columbia.
In fact, Royal Page is raising its forecast for home prices this year despite signs of a slowdown in some major housing markets across the country. The real estate brokerage now expects the aggregate price of a home in Canada to rise 15% year over year in 2022, led by the country's two hottest markets. In December. Royal LePage only forecasted a gain of 10.5% this year. That's right. Places could be even more expensive by the end of this year.
But you know what? Who knows what is going to really happen? Economists are trying to make educated guesses, but kind of like the weatherman, they're sometimes wrong. So what do we do with that information? The goal when you buy real estate is to buy low, and the goal when you sell real estate is to sell high.
That's pretty easy advice for any of you reading this post that already owns a home. You don't have to worry about any of that. And here's the reason why. This is what exactly we tell clients of ours all the time when they are buying a home, and they need to sell their current home to make that purchase happen.
Real Estate Market: A Tide that Affects All Properties Equally
It absolutely doesn't matter what happens to the market. The market tends to act like the tide. And if you can imagine going to the beach and watching a Marina full of boats for the entire day, you are going to see the tide go up and bring all the boats up with it. And you could see the tide go down and bring all the boats down with it. The market is very much like the tide.
When the market is busy and in sellers' market conditions, it tends to bring prices up for all types of homes. And if the market starts to slow and becomes more of a buyer's condition type market, it starts to bring the prices maybe down a little bit for all types of homes. Nothing is immune to these changes. Here's the great news. When you need to sell or decide to sell, and you also are going to be buying, you're going to be doing it in the same marketplace.
Suppose the price of the home you want to buy has gone up, probably similar to the price of the place that you own. And if the place that you want to buy is going to be cheaper tomorrow, well, so is the place you're going to sell likely. Buying and selling in the same market are like watching that tide go up and down. Everything is affected. And they're typically affected equally just to throw some numbers at you guys because, for those of you that follow regularly, you know that I love throwing numbers at you.
Here is what the market has done over the last year for three different types of properties in the Fraser Valley Real Estate Board. Detached homes are up 39.5% year over year, Townhomes are up 41.9% year over year, and Condominiums are up 38.2% year over year. All different types of products are within 4% of each other. That means if you're selling your condominium to go buy a townhome, your condominium experience price gains and sort of that townhome. So it's really not that big of a deal whether the market was going up or if the market was going down.
Let's put those numbers into reverse. Imagine the detached home market dropped by 39.5%, but the condo market, following similar logic, went down 41.9%, and the condominium went down a whopping 38.2%.
Now, obviously, these are not numbers that anybody would love to see. But I want you to think about this for a moment. Imagine that you lost an incredible amount of money on your property wherever you're living. Take a look around.
And if you're in a house or a condo or townhouse, really just think about the type of property you live in. Let's say the value of that home got cut in half. Now let me ask you a question. Do you like the idea of living in a mansion by the beach? I do.
If you're reading this from a Cloverdale condominium and you find your value getting cut in half tomorrow from, let's say, a $600,000 condominium all the way down to $300,000, here's the great news, everybody—that one-acre property on White Rock Beach with a brand-new house on it; I don't even know if this exists, to be honest, but a one-acre property that's brand new on White Rock Beach that used to be worth $4 million is now only worth maybe $1 million. It just got a hell of a lot more affordable for you to find an incredible property as an upgrade from what you're currently in. That sounds like a pretty good deal to me.
Now, of course, all of these numbers are fictitious. And to see a drop in the property values to a substantial amount like that, I think we can say, is probably pretty rare because it's never happened, at least not in Canada and at least not in the lower mainland.
Mortgage Rates: The Home Wrecker You Should Really Worry About
Sorry to all you people out there who are grunting at this post, hoping I'm telling you that the market is going to crash, again, not the post for you. Markets move in tandem. And if you own a property and want to sell that property for a new one, it really doesn't matter what happens to you.
The prices will be in the next little bit. The thing you want to be more concerned about than anything. If you are looking at selling your home, buying a new one in the next short while is what is happening with mortgage rates. The mortgage rates going up are going to have an incredible impact on mostly your wallet every time the rates change, and it gets a little more expensive to own a home based on what your mortgage is. That means if you're buying a property, you can afford a little bit less every time those rates go up, and you're also spending more money to borrow the same amount of money.
It's not a win-win for a lot of people. So if you have questions about kind of what mortgage rates and effects are going to have, make sure you check out the video up here because it's all about exactly how mortgage rates and the changes in them can impact what's going on in the marketplace and more.
Key Takeaway
So your affordability. If there's one thing I want you all to take away from this blog post is there are no winners, and there are no losers when you're in the market. The only losers out there are the ones that aren't playing the game, the ones sitting on the sidelines waiting for that inevitable market crash, which has never happened.
If you think your market timing is so good, you should have bought a home two years ago before the prices went absolutely crazy. So I wouldn't rely too much on your intuition that if you think the market is going to crash, you probably aren't going to be right either. The takeaway is for everyone reading this post. Don't mistake a moderating market for a market crash. The market was incredibly unhealthy, and it's just progressing into a more healthy state where buyers are going to have more choices.
The way your home looks is important, and the way that you price your home is important as well. I want to thank you guys for reading. Please leave some comments below. Let me know what you think is going to happen, what you think of this post, and anything else about real estate that I can help you with. And while you're searching around down there and leaving your comments, be sure to download 1 of 2 or both of our free PDFs for both home buyers and home sellers.
For home sellers, research to the nines. It's four things you can do in a weekend to increase your home's value by up to 5%. And for your home buyers out there, there are six things that first-time home buyers screw up every time and how to avoid them. Don't screw things up when you buy real estate, folks, again.
I'm Darin Germyn with the Germyn Group, where we know you've only got one chance to either buy or sell your next home. So we're here to help you get it right.
Watch the full video here: https://youtu.be/nDG1DqamYV0
DOWNLOAD our free PDF: The Crazy Market Playbook
https://germyn.ca/crazymarketpdf.html
DOWNLOAD our free PDF: 6 Things First Time Home Buyers Screw Up!
https://germyn.ca/fthbpdf.html
SCHEDULE a time now to talk about purchasing your next home! https://bit.ly/3dWHvZV
SUBSCRIBE to get the latest Germyn Group videos: https://bit.ly/3nvbZq2
Watch our #DrinksWithDarin series: https://bit.ly/3Gl8YBc
Connect with us to learn more about how we can help you get it right the first time!
Visit The Germyn Group WEBSITE: www.germyn.ca
Like The Germyn Group on FACEBOOK: https://bit.ly/3B8jfNu
Follow The Germyn Group on INSTAGRAM: https://bit.ly/37i7awj
Email us at [email protected], or call 604-542-2444
The Germyn Group
Darin Germyn PREC* & Adam Howsam
Macdonald Realty LTD
[email protected] | 604-542-2444 | www.germyn.ca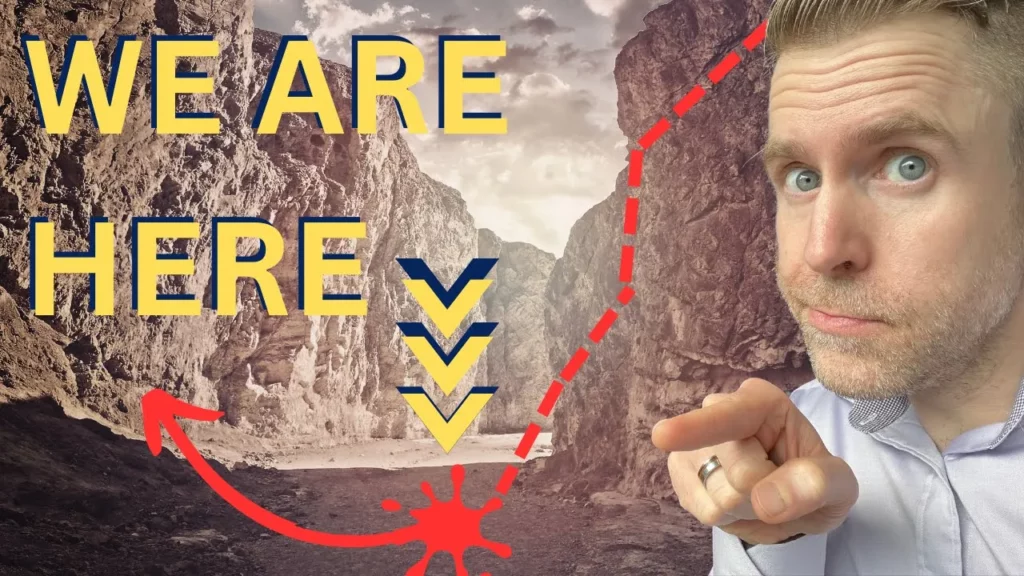 Darin Germyn
03/16/2023
Buying
The market is becoming better for home buyers. This is a good time to make the most of good deals and housing inventory. Whether you're a seasoned investor or a first-time buyer, there are some essential…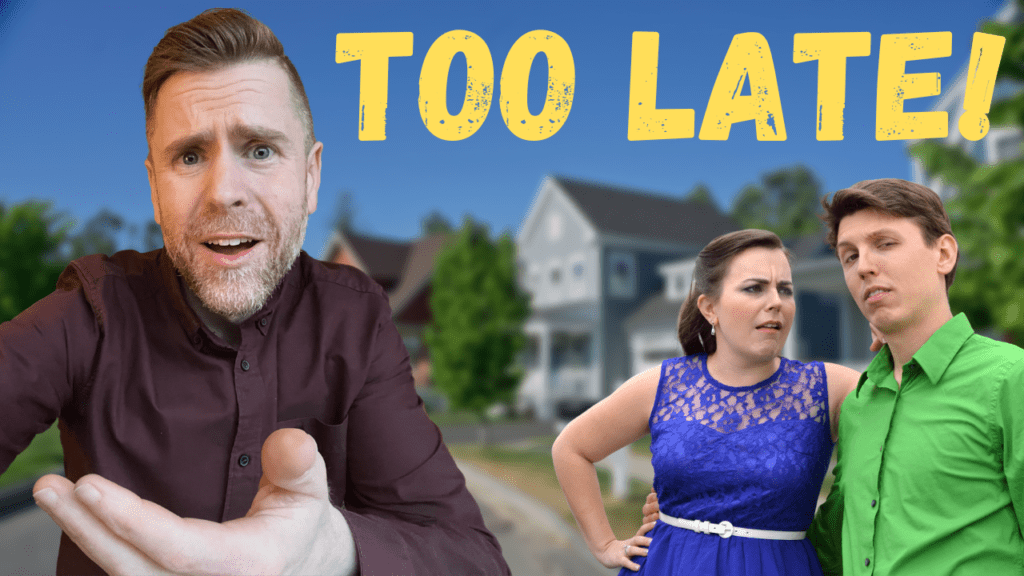 Imagine this. You work all of your life to pay off your home. You work so, so hard, and you're putting in the hours Monday through Friday, overtime, working weekends, and stat holidays just to pay…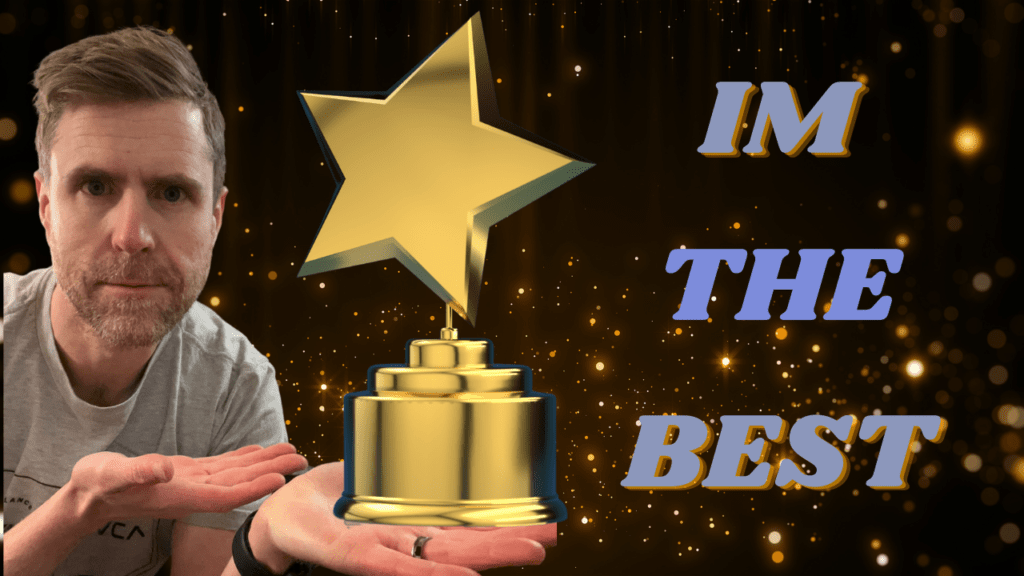 Darin Germyn
01/27/2023
Market
I want to talk to you today about Realtor Awards. And this post is less about having a post for the general public but for the many realtors from across the country that read my posts….
Popular articles from our blog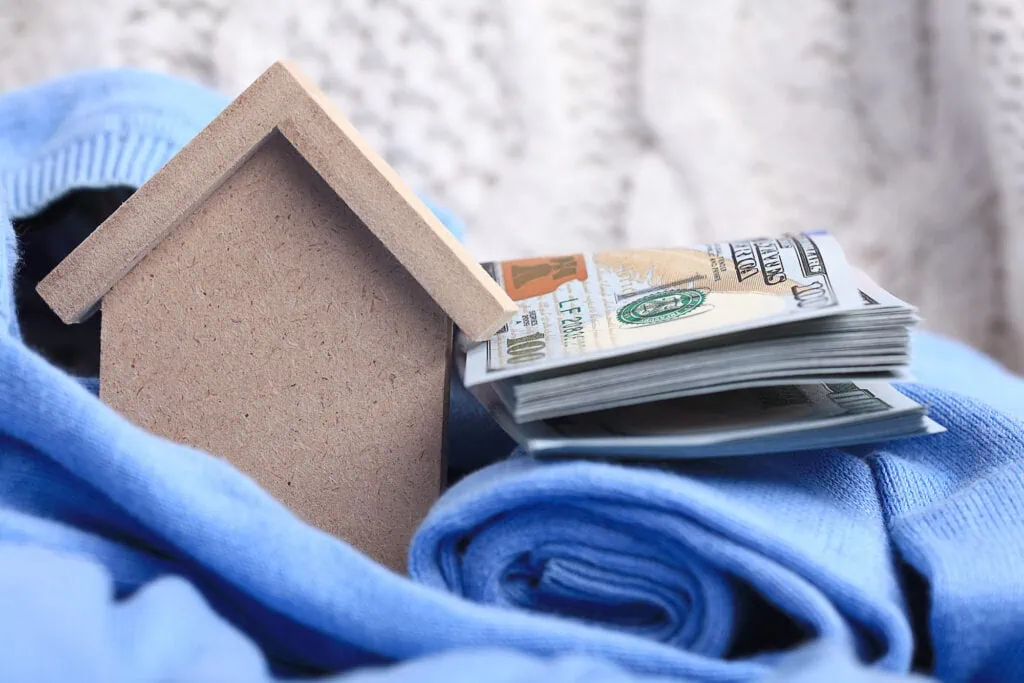 Realtors are great people, but no one really loves paying for one. I get it. Real estate commissions are expensive. Realtors are like the entry gate at Disneyland: we're there, you have to use us, but…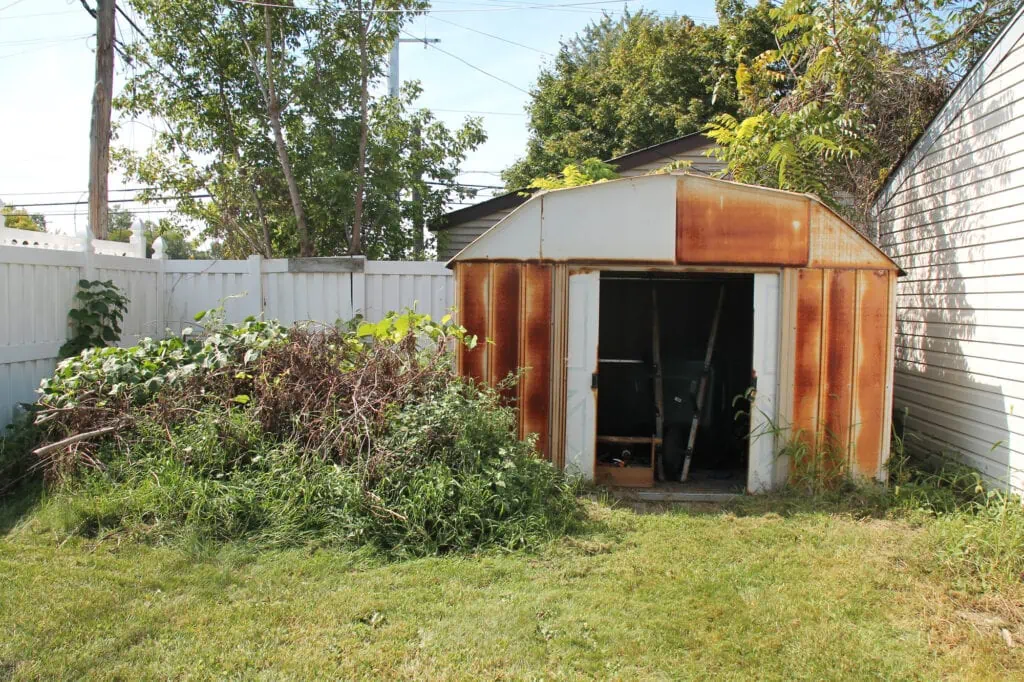 When you put your home up for sale, you want it to look its best to potential buyers. That's why you clean, tidy, and de-clutter every room. Some sellers, however, miss the backyard. You need to…