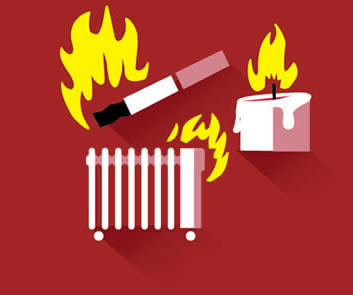 You never want to smell smoke in your home and realize there's a fire. That's why it is important to be diligent about fire safety. Experts recommend that homeowners be especially careful with the following common household items:
Portable heaters. Never leave one in a room unattended. Make sure paper and other combustible materials are well away from these units.




Electronics chargers. We all want our computers, tablets and smartphones to charge quickly. The price we pay for that convenience...