Brace Yourself: The Shocking Costs That Come When You Buy a House
09/19/2023
Darin Germyn
Buying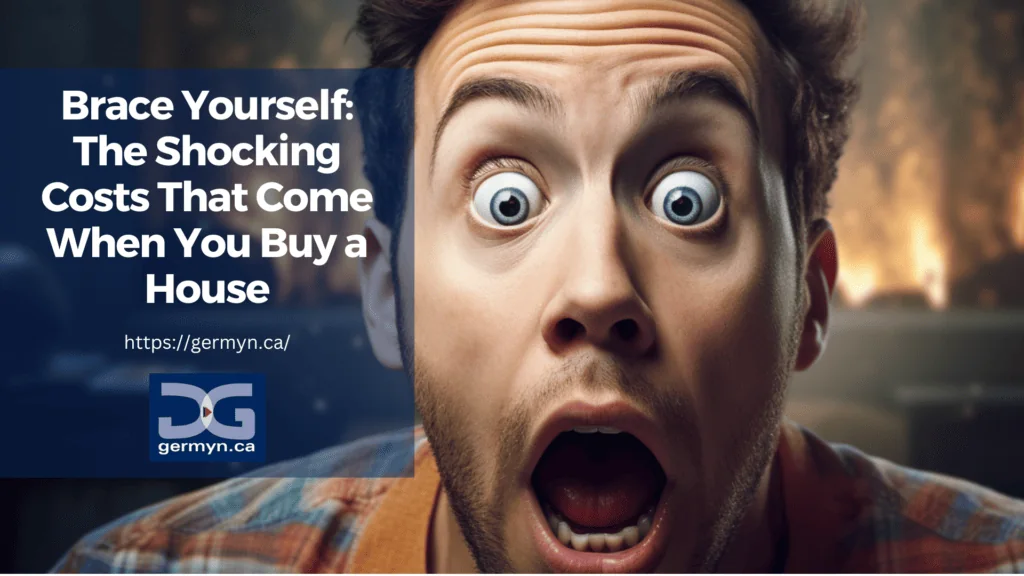 When buying a home in BC, the costs are not always so cut and dry. It's more than just the price you put on an offer to purchase a home. These costs show up throughout the transaction, and is important to understand how these costs affect you before purchasing your new home. Ideally, you will want to factor in these costs before you pursue writing an offer on a home to avoid unnecessary spending on home inspections and appraisals (from the bank/lender).
Why is this important to me, a Homebuyer?
In this post, you will learn almost every cost that comes along with buying a home, and what you can expect to ensure you won't run into any issues when you finally get the keys to your brand-new home. A general rule of thumb is to save about 2-4% of the TOTAL purchase price, and by doing this, it will help you have the ability to "Close" on the property, or to complete the transaction (when your money is being exchanged for the title/ownership of the property).
There are 3 different stages of a transaction where costs range from small, such as paying for a home inspection or title insurance, to bigger costs, such as the dreaded Property Transfer Tax!
Stage 1: Accepted Offer – Due Diligence Period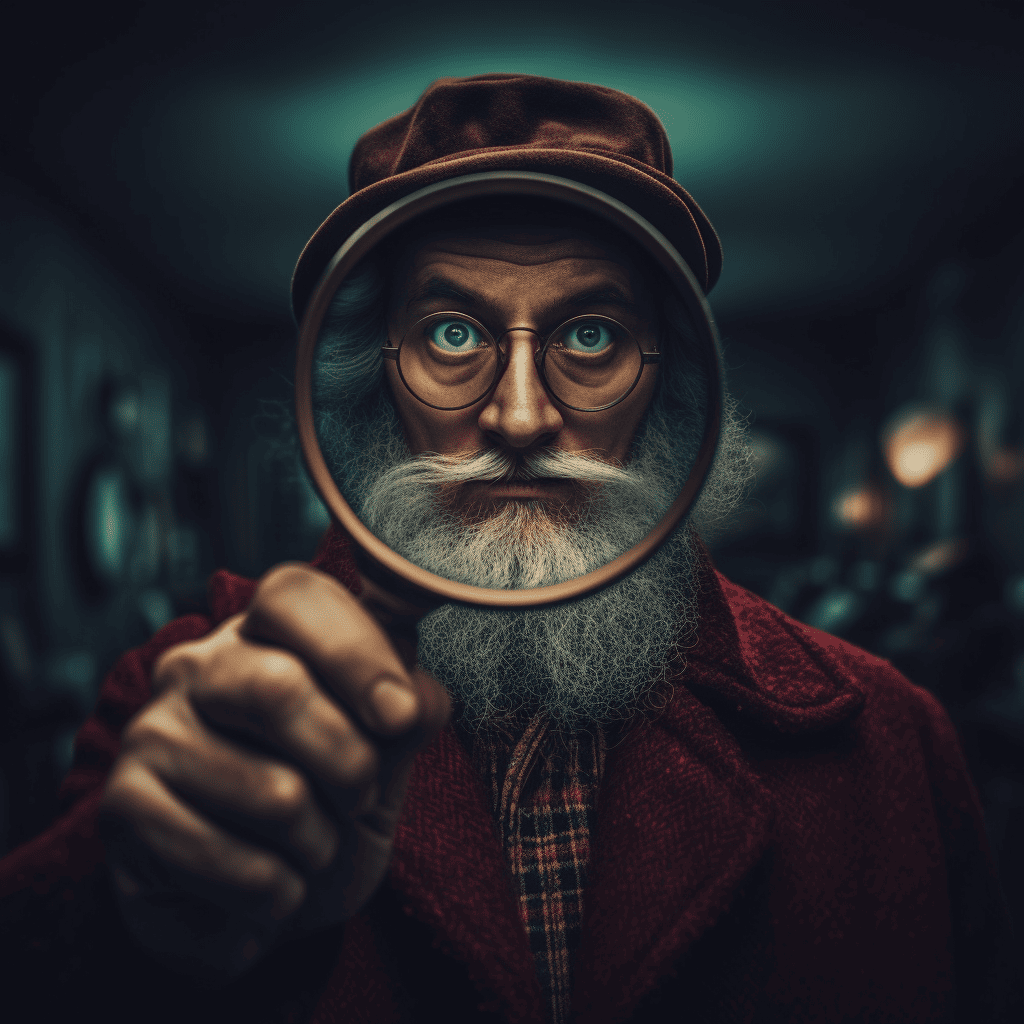 Once you have an "Accepted Offer" on a property, if your offer is contingent on subjects or conditions being satisfied, you move into a "Due Diligence" period where you do your homework on the property, strata complex, and city/township documentation to ensure the property is right for you! In this period, you will run into conditions on the offer that will require funds to satisfy said conditions.
Property Appraisal – $350 – $500
A property appraisal is a report ordered by your bank or lender of your mortgage. This report features recent sold properties that are similar in age, size, location and much more. This report is ordered because the bank needs to know if the Buyer defaults on the homes mortgage payments, then there is enough equity in the home for the bank to resell the home without incurring a loss.
An insured mortgage (less than 20% down payment) is less likely to require an appraisal, whereas an uninsured mortgage (more than 20% down payment) will most likely require an appraisal for the reasons above.
Home Inspection – $400-600
Depending on the size of the home you want inspected, the price varies for the amount of time and effort the inspector spends looking into all aspects of the home such as condition, build quality, appliance health and much more.
We always recommend a home inspection when purchasing based on many factors, and some that may not be present to the naked eye. Examples of material latent defects (more on this term in a future blog post) could be leaking pipes behind the drywall or moisture damage behind shower tiles.
More on Home Inspections and if you really need them or not, check out the full blog post here: To Inspect or Not to Inspect: The Key to Feeling Secure in Your Home
Deposit- 5% of the Purchase Price*
Typically, a deposit is 5% of the purchase price when purchasing a home.* The reason for a deposit (not to be mistaken for a "down payment" which we will cover in a future blog post) is to encourage the buyer to complete the transaction and purchase the home from the Seller. This 5% will form part of the down payment which will be used in conjunction with the mortgage monies, any potential savings and proceeds from a sale (If applicable) to buy the property in full.
Worth noting, a down payment requirement varies depending on the purchase price of the property you buy. For now, you can visit the government of Canada's website for the full details.
What Happens Once I Remove Subjects/Conditions on My Home Purchase?
Congratulations! You have now satisfied the conditions of your contractual agreement with the Sellers and are now prepared to move forward towards purchasing the home. You will sign another document often referred to as subject removal document to remove the conditional subject(s) on your offer to make your agreement firm.
Next, the deposit is then given in the amount agreed upon in the contract (typically 5%) to your REALTOR and is held in trust until it is sent to your lawyer or notary acting on your behalf to transfer ownership of the property to you in exchange for the purchase money.
Stage 2: Subjects Removed – Closing Costs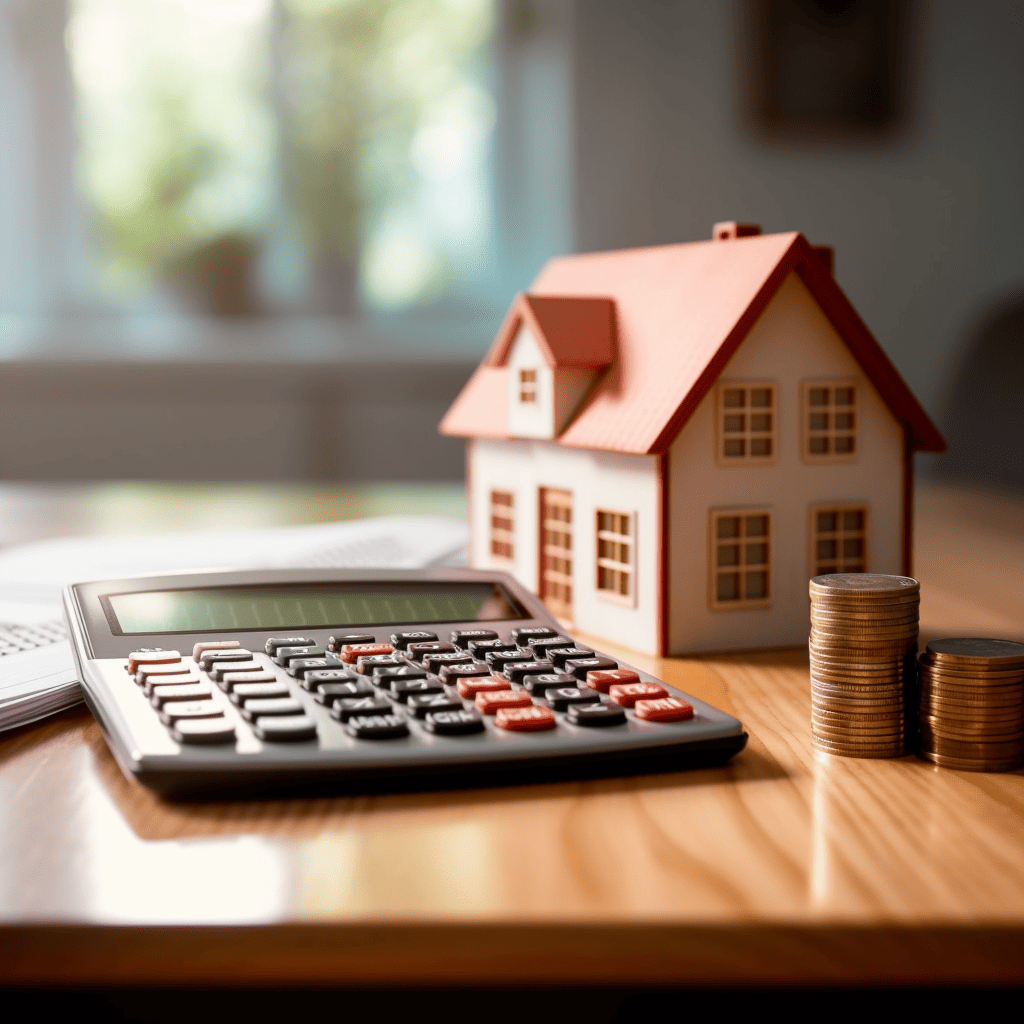 The next step in the process is when it comes time for your "Completion Date." This date is when you give the money to the Sellers in exchange for the title of ownership. Leading up to and on the Completion day, the Lawyer/Notary of your choice will prepare the mortgage instructions from your lender/bank, transfer of title documents and present a Statement of Adjustments. This document gives you a credit column and a debit column for what is owed and what is credited in the transaction (We will explain what is normally included on the statement of adjustments in another blog post.)
The Remaining Balance of Purchase Price
The equation of your down payment, which includes the 5% deposit (Given as "good faith" that the buyers will uphold their end of the contractual agreement to purchase the home), the mortgage monies given from the bank/lender, and any proceeds from a home sale or savings to reach the desired purchase price.
Legal Fees – $1200 – $2500
When it comes to transferring the ownership of property, you will need to hire either a Notary Public agent or a Real Estate Lawyer from a Law Firm to help. There are differences to using a Notary or Lawyer (which we will tackle in another blog post.) However, depending on price and services offered, they are responsible for getting all the documentation and paperwork ready to orchestrate the transfer of ownership.
CMHC Mortgage Insurance – Varies Pending Your Unique Situation
CMHC or "Canada Mortgage and Housing Corporation," is Canada's federal crown corporation responsible for administering the National Housing Act, with the mandate to improve housing living conditions in Canada.
If you are purchasing a home with less than a 20% down payment, you will need to pay for Mortgage Insurance. CMHC Insurance premiums are only mandatory on purchases of under $1,000,000 with less than 20% down payment, as opposed to home purchases above $1,000,000 which require 20% minimum as their down payment in BC.
For more information on CMHC Mortgage Insurance Premiums, click here
Title Insurance: $350 – $500
If you haven't heard about Title Fraud, we would highly recommend you educate yourself on the importance of having title insurance. Think of Title Insurance in British Columbia like your property's safety net. It's your shield against unexpected hiccups with your home's title, like hidden debts, messy paperwork or identity theft around selling your home. So, when you're buying or owning a property, title insurance is like having a security team who's got your back, making sure you're in the clear.
Strata Corporation Documentation (If Applicable) – $100 – $200
When transferring the ownership of the property, especially being part of a Strata Corporation, there are "Strata Fees," where a monthly amount is paid to the strata corporation to use towards property maintenance, services, utilities, and much more.
An information form known as "Form B" shows everything such as your unit's monthly payment, parking stall and storage locker arrangements and any money owing on the property from the current owners. This may show up in the form of Special Levy or Special Assessment. An updated Form is required by the Banks/Lenders to ensure nothing has occurred in the period you have applied for the loan, to when you get the keys to the property (Typically between 30-90 days)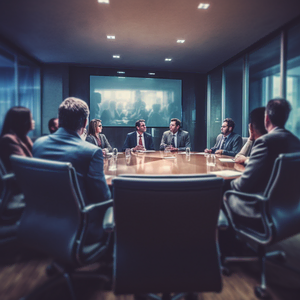 Strata Building Move-In Fee: $100 – $300
When you move into a strata building, the Corporation requires all parties to pay a one-time fee of about $100 upwards to $300 depending on the amount stated in the strata bylaws (This amount varies for each individual strata complex). This fee includes having moving pads installed in the elevators to reduce any damage the moving company may inflict on the building.
Property Survey Certificate – $500+ (If applicable)
The lender may require a Site Survey Certificate of a detached property before deciding to provide a mortgage on the home. These surveys will give the lender a full overview of the lot boundaries, lot size, home size and includes any rights of way or easements such as natural gas lines, water lines, etc.
Property Insurance – Varies Depending on Coverage and Company
Insuring a property against the many issues a homeowner may encounter over the course of their ownership can help save you a lot of devastation and financial trouble. This policy is to help protect against, but not limited to, water damage, fire damage, earthquake damage and theft. The amount varies on the age of the home and size of the home, coupled with if the home was renovated by professionals or your Uncle Bob (We all have that "Uncle Bob.").
It is mandatory that Strata corporations secure an insurance policy that covers upwards of a deductible amount set forth by the Strata depending on amount of claims and severity of previous claims. The job of your Homeowner Insurance policy is to cover the amount up to the Strata Deductible to make sure you do not suffer any out-of-pocket expenses regarding any damage done to your property.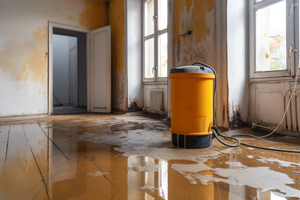 EX: If the Strata Deductible for Water Damage in the home is $50,000, and the damage to the strata unit is $55,000. The Strata Corporation will, in most cases, cover the damage through their insurance. If the damage done to the unit was only $25,000, the homeowners insurance policy will kick in and your insurance company will take care of the damage.
Property Transfer Tax – Varies Depending on Purchase Price
The dreaded and infamous Property Transfer Tax! This Tax is applicable on almost every residential property transaction (excluding exemptions). The calculation is as follows:
1% on the first $200,000 of the fair market value;
2% on the balance of the fair market value greater than $200,000 and up to and including $2,000,000;
3% on the balance of the fair market value greater than $2,000,000;
*If the property is residential, a further 2% on the portion of the fair market value greater than $3,000,000
If you are a first time home buyer you may be fully exempt from this cost if your purchase is less than $500,000. Partial exemptions apply for a purchase price between $500,000 and $525,000. Above $525,000 this exemption is nil.
New Construction homes also have First Time Home Buyer exemptions for purchase prices between $750,000 with partial exemptions up to $800,000. Any purchase price above $800,000 this exemption is nil.
If you want to know everything about Property Tax, and why it affects your home purchase, check out the full blog post here: Property Transfer Tax 101: Navigating the Basics for BC Homebuyers
Foreign Ownership: Property Transfer Tax – 20% on Fair Market Value
In addition to the property transfer tax, if you're a foreign national, foreign corporation or taxable trustee, you must pay the additional property transfer tax on your proportionate share of a residential property's fair market value if the property is within specified areas of B.C.
Your proportionate share is the percentage of interest that you're registering on title with the Land Title Office. For example, if you're a foreign entity (foreign national or foreign corporation) acquiring a 50% interest in a property, you pay the additional property transfer tax on 50% of the residential property's fair market value.
The areas that are affected by the Foreign Ownership PTT is:
The additional property transfer tax does not apply to properties located on Tsawwassen First Nation treaty lands.
*Note: As of January 1, 2023, there is a Canada-wide foreign buyer ban in effect until January 1, 2025. Purchasing a home in Canada may only be conducted by Permanent Residents and Citizens of Canada without penalty.
Information taken from the Gov.BC website: https://www2.gov.bc.ca/gov/content/taxes/property-taxes/property-transfer-tax/additional-property-transfer-tax
Property Tax Adjustment – Varies Pending on Date and Amount Purchased
Typically, Property Taxes are paid on or before July 1 of each year. Your local government uses the collected taxes to support essential community services, such as water and sewer upgrades, law enforcement, fire protection, education, road and highway development, libraries, and various other beneficial services for the community.
If your purchase date is after July 1, you will provide a reimbursement to the Sellers to pay for your portion of time lived in the home for the remainder of the calendar year. The same goes for the opposite situation where you move in before July 1, and if the Seller has not paid the Property Tax for the home, then it is you who pays the Property Tax, and the Sellers will credit you for the time they lived in the home.
Adjustments: Utilities & Condo Fees – Varies Pending on Property Type Purchased
Similar to the property tax adjustments above. When you purchase a home, the buyer will reimburse their portion of the prepaid utilities such as gas, water, strata maintenance fees, etc.
Adjustments: Rental/Security Deposits
When a property is Tenanted (Often when you allow someone to live in your home, and pay your mortgage), you collect a security or damage deposit that was paid by the tenant to help remind them that this is not their home and to maintain the home in the initial condition they received the home, over their term of tenancy.
If the Buyers are taking over the tenancy, the Sellers will transfer the deposit through the statement of adjustments to the Buyer. Furthermore, in cases where the move-in date falls beyond the monthly rental payment due date, the Seller is expected to provide the Buyer with a credit for the prorated portion of that month's rent.
Goods and Service Tax (Commonly Known As Gst) – 5% Applicable on New Construction
When you purchase a New Construction property such as a presale condo or townhome, there is a Goods & Service Tax applied on the property when you complete the purchase at Land Titles Office.
For new homes priced up to $350,000, buyers are eligible for a GST rebate amounting to 36% of the 5% GST paid. If your new home falls in the price range of up to $450,000, you may also qualify for a partial rebate. In most cases, the GST can be rolled into your mortgage unless you're eligible for a rebate, in which case you'll be responsible for covering your portion of the GST in full.
Stage 3: Possession Day – Moving in Costs
You did it! and you are at the BEST part of the whole process, the Possession day! You have given your money to the Sellers, and in exchange, you get keys to your next home. Exciting isn't it?!
We are almost there, however there are a few miscellaneous fees left that feel like the last bit of ankle biting before you start your next chapter.
Moving Expenses – $1,000 – $5,000+ Depending on Local or Cross-country
You knew this one was coming… one of the bigger expenses in the last quarter of the game is the moving expenses. If you can get a few friends to agree to help you by offering some beer and pizza, that's awesome. That will save you a fortune.
However, most likely you would be hiring a professional, bonded moving company for your valuables. You can budget on the smaller side for a local, small condo move as opposed to moving 30 years of treasures from Coast to Coast, which will be of great expense to you.
New Locks Done by a Locksmith – $80 – $500 Depending on Type of Lock and Function
A certified locksmith can make changing locks a breeze. With new technology like the Weiser Smart Key, you can practically change the key lock configuration yourself. If you want a more high-tech, more intricate auto-lock system with fingerprint access, you might as well hire a professional to do the work for you.
Household Goods & Cleaning Supplies – Varies
When moving into your new home, you want the process to be as seamless as possible. You want to have a stocked fridge while you are slowly unpacking the boxes in each room, and quit living off of DoorDash or Uber Eats. We always recommend having a full two weeks of grocery allowance, and cleaning supplies to help you not skip a beat when fully moved into your home.
Utility Connection Charges – Varies
If you have never had a BC Hydro, Fortis, Telus or Rogers account, they may charge you a one-time utility connection charge to ensure that proper utilities are functioning the day of possession. To help avoid any delays, we ALWAYS recommend having all utilities hooked up (BC Hydro, Fortis) on the possession day when you own the home. We then recommend any internet or other services to be scheduled upon the Possession time on Possession date. A common time we write our team's contracts is 10am on the date of Possession.
Decorating and Renovation Costs – Varies
Everyone loves a good decorating spree, however if it is not included in the budget, it could lead to financial stress. Conducting a game plan on what and when to renovate or decorate, preferably done in stages, will help you create a clear path on creating the home you love and will continue to love over the course of your ownership while not breaking the bank.
3–6 Month Emergency Fund – Varies Depending on Job Security
With being an avid listener to Dave Ramsey and his financial process known as "The Baby Steps," an important fund to have is the 3 to 6 Month Emergency Fund. This fund will help with any of life's big bumps and bruises. Anything from the A/C unit acting up or the roof falling off your home, to losing your job or going on disability. It's not a matter of IF it rains, it's a matter of WHEN it rains. In summary, it's to help protect you against issues that might arise, so recommending you have 3-6 months of household expenses will help weather the storm.
CONCLUSION
Well, you made it to the end of this blog post, so hopefully now you have a good understanding that you are not just buying a home for the price you put on your offer, but the many little costs that accompany throughout the process.
This blog discusses various costs associated with home buying, but here's the best part – hiring a REALTOR to assist you likely won't cost you a dime. When you're venturing into one of life's most significant decisions and investments, having a dedicated advocate by your side is invaluable.
A realtor's role extends far beyond cost estimation; they're your trusted partner in comprehending homeownership, crafting and negotiating contracts, and expertly navigating the entire buying process. And here's the kicker – Our team, The Germyn Group, is always here to help educate you on the entire process, so you feel like you have all the information to make an informed decision on your most precious asset – completely FREE
If you want to learn a little bit about how the process works, you can sign up for our complimentary Buyer's Education Session which is packed full of value that you can't miss!
YOU ONLY GET ONE CHANCE TO SELL YOUR HOME. LET'S GET IT RIGHT.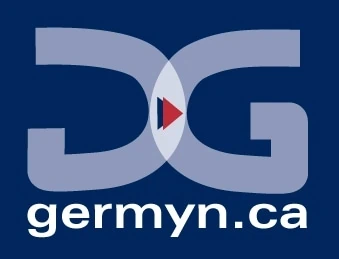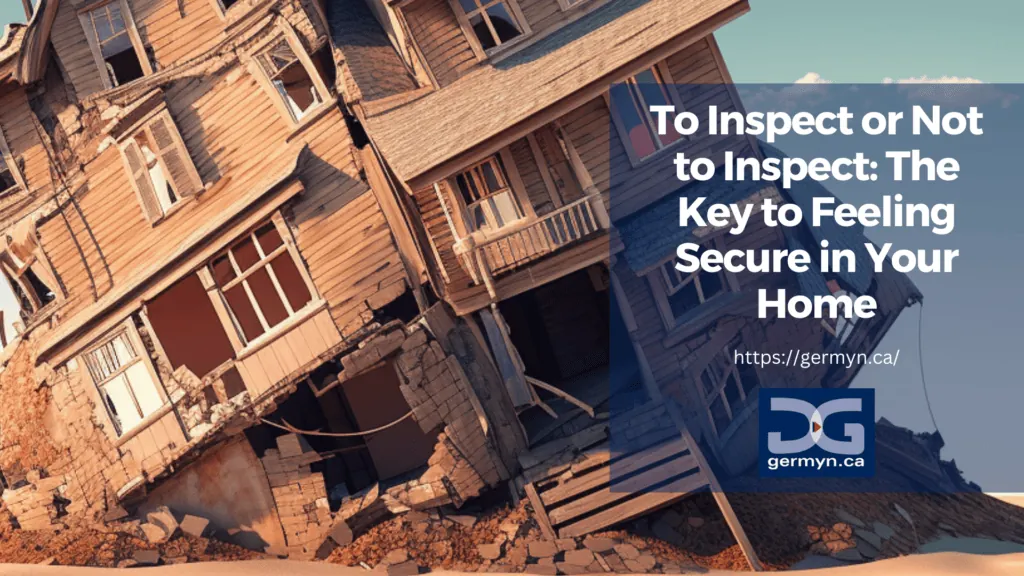 Darin Germyn
09/21/2023
Buying
The wonderful world of home inspections. There are often a lot of opinions around home inspections, some say an inspection is MANDATORY while others say they don't understand why we even need them. We will dive…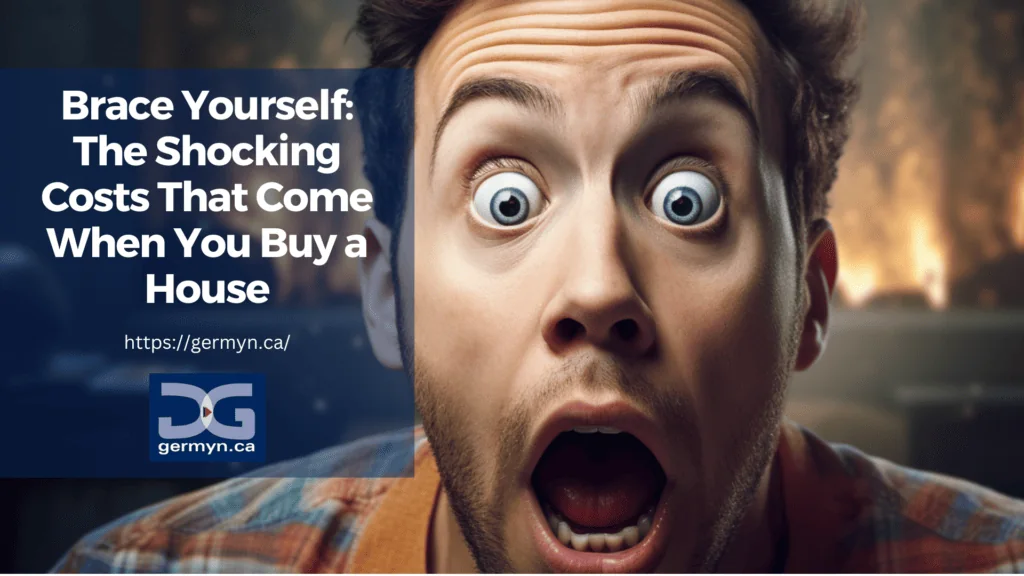 Darin Germyn
09/19/2023
Buying
When buying a home in BC, the costs are not always so cut and dry. It's more than just the price you put on an offer to purchase a home. These costs show up throughout the…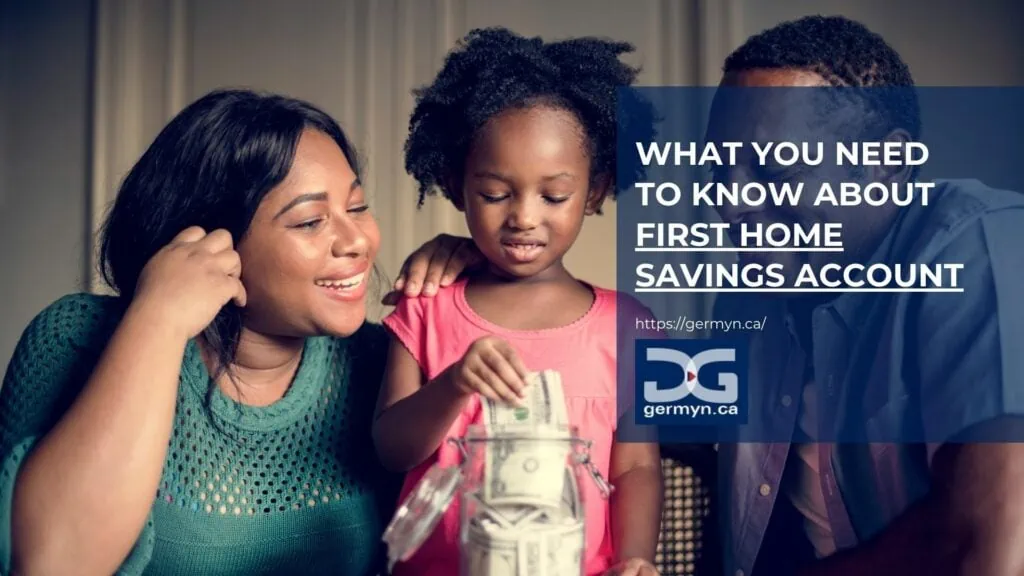 Darin Germyn
09/18/2023
Buying
If you're like most people, you've got a lot of questions about being a first-time homebuyer and maybe even some doubts. How do you save enough for a down payment? What about all those complex terms…
Popular articles from our blog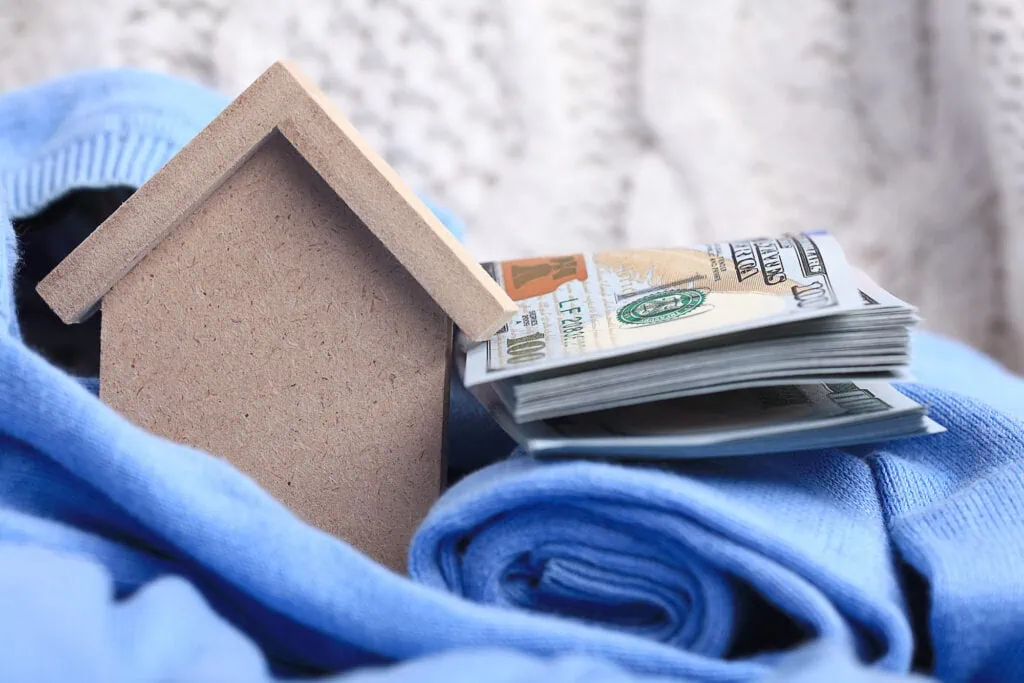 Realtors are great people, but no one really loves paying for one. I get it. Real estate commissions are expensive. Realtors are like the entry gate at Disneyland: we're there, you have to use us, but…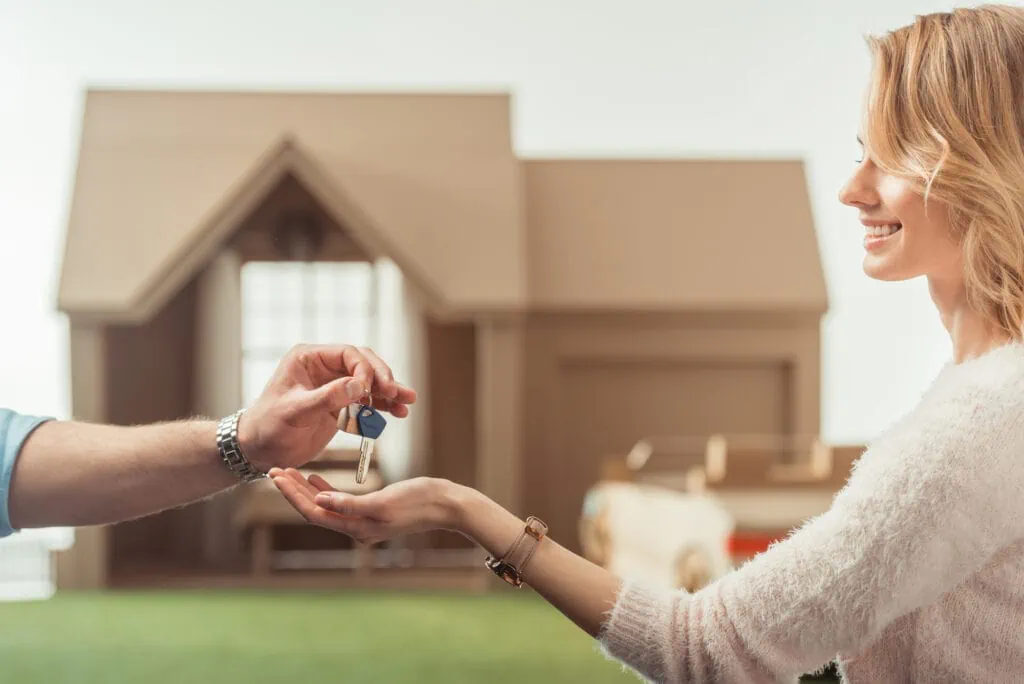 The process of purchasing a home often raises the question, "When is the best time to buy a home?" While various factors contribute to the answer, it is essential to look beyond timing. Buying a Home…