Closing on a House: Handling a Problem on Moving Day
12/31/2022
Darin Germyn
Buying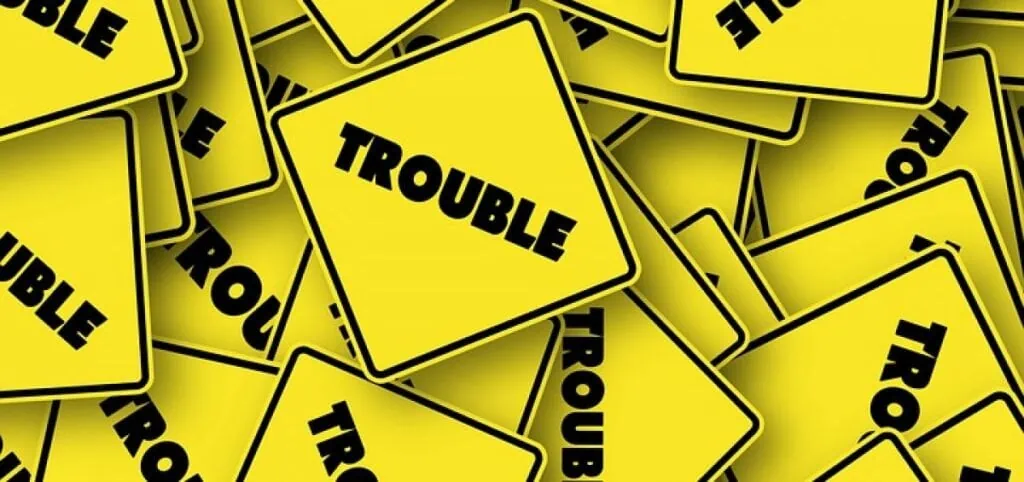 Imagine buying a product from a store, taking it home, and then discovering there's a problem with it. Disappointing, yes, but not a catastrophe. You can simply take it back for repair or exchange.
But what if it's moving day, and you discover there's a problem with your new home? Whoa. A house isn't so easily returned!
What are the most common problems encountered on a moving day?
A delay in getting the keys.
The seller is not completely moved out.
An item expected to be included with the property is missing. (For example, the window blinds.)
Something needs repair that the seller did not disclose, nor did it come up during the inspection. (For example, the dishwasher is not working.)
Damage to the property caused by the seller. (For example, a heavy item dropped during the move and cracked a floor tile.)
It's essential to know how to handle these situations. With some preparation and the right mindset, you can successfully navigate these challenges and close on your new home.
Let's discuss the common problems that can occur on moving day. We'll also provide some tips on how you can handle them should they come up in a real estate transaction.
Problem #1: A Delay in Getting the Keys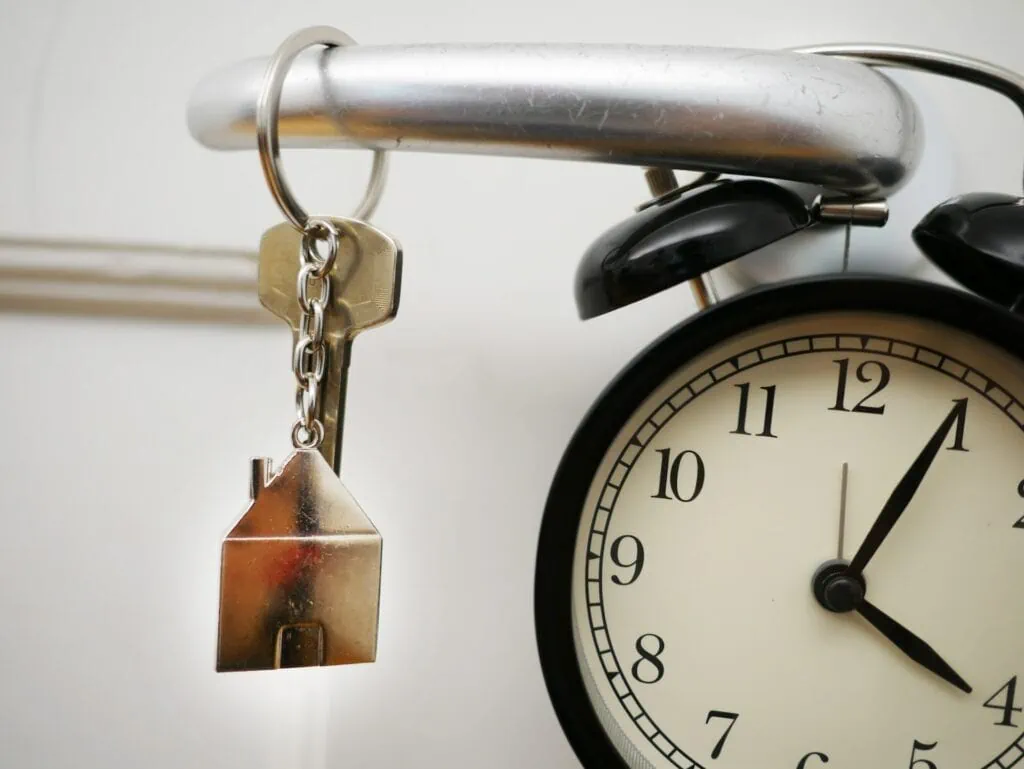 One of the most frustrating problems that can arise on moving day is a delay in getting the keys to your new home. This can happen for a variety of reasons:
The previous owners not being fully moved out
A miscommunication between the real estate agents
A delay in the closing process
If you find yourself in this situation, the first thing you should do is stay calm and try to remain patient. It's important to remember that delays happen, and getting angry or upset will only worsen the situation.
Next, reach out to your real estate agent or lawyer. Try to find out what's causing the delay and when you can expect to get the keys. They may be able to provide you with a timeline or offer solutions to help speed up the process.
In the meantime, consider arranging for a temporary storage unit. You can also look for a place to stay for the night if necessary. Reschedule any movers or deliveries that were scheduled for that day if necessary.
Finally, once you do get the keys, take some time to inspect the property. Make sure everything is in the condition you expected. If there are any issues, document them and reach out to your real estate agent or lawyer to address them.
Problem #2: The Seller is Not Completely Moved Out
This can cause a lot of stress and frustration for the buyer, who is eager to move in and start their new life in their new home.
But there are some things you can do to handle this problem and ensure a smooth closing process.
It's important to communicate with the seller. Find out what the situation is and why they haven't been able to move out completely.
Perhaps they underestimated the amount of time it would take to pack up their belongings.
Maybe they encountered unexpected delays.
Whatever the reason, try to work together to find a solution that works for both parties.
Temporary Occupancy Agreement
One option is to negotiate a temporary occupancy agreement. This would allow the seller to stay in the house for a few more days or weeks while paying rent to the buyer.
This can be a win-win situation, as it gives the seller more time to move out and the buyer some extra income to cover their expenses.
Hire a Professional Moving Company
Another option is to hire a professional moving company. This would help the seller finish packing and moving out.
This can be a bit more expensive. But it can also be a good investment if it means avoiding delays or complications in the closing process.
Whatever solution you choose, make sure to document everything in writing and get it signed by both parties. This will provide legal protection and ensure that everyone is on the same page.
Problem #3: An Item is Missing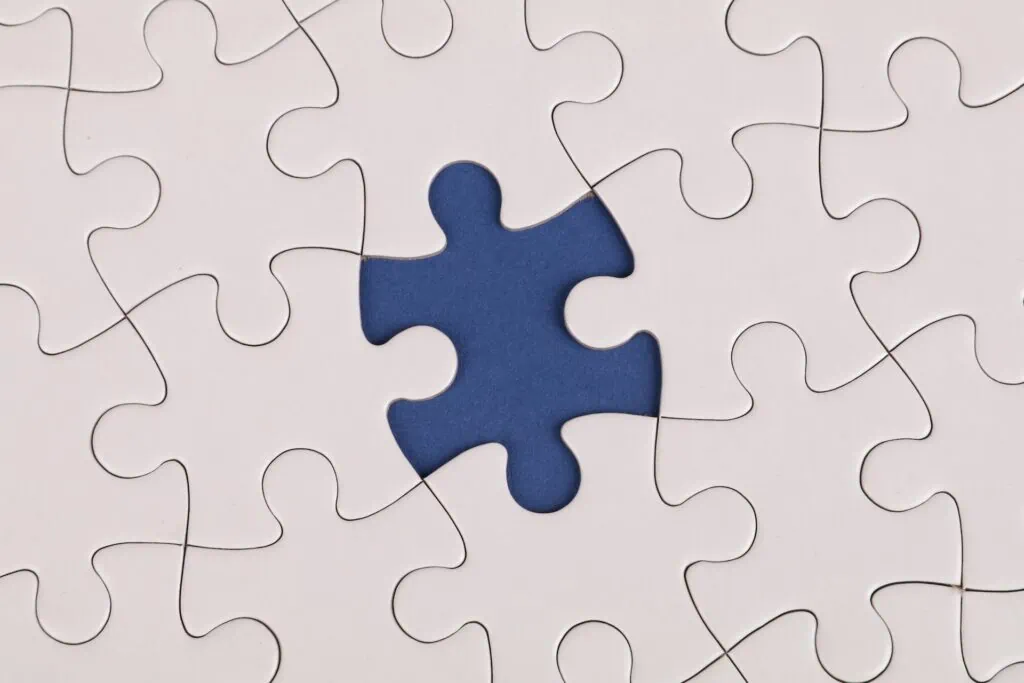 Another problem you can encounter on moving day is discovering that an item you expected to be included with the property is missing. This could be anything from a kitchen appliance to a light fixture.
Before you panic, check your purchase agreement and other closing documents. Make sure the item in question is listed as included in the sale.
If it was, contact your real estate agent or the seller's agent and inform them of the situation. They may be able to help track down the missing item or provide compensation for its absence.
If the item was not explicitly included in the sale, you may need to negotiate with the seller to try and come to a resolution. This could involve requesting that the seller replace the item or provide compensation for its value.
In either case, it's important to remain professional when addressing the issue. Getting angry or confrontational is unlikely to help the situation. It could also potentially damage your relationship with the seller.
Ultimately, the best way to avoid this problem is to thoroughly inspect the property before closing. Also, make sure all included items are accounted for.
Problem #4: Something Needs Repair
This can be a major issue that can delay your move or even cause you to cancel the sale altogether.
To address this, review your purchase contract and any closing disclosures provided by the seller.
If the repair should have been disclosed but was not, you may have legal options to pursue. Contact your real estate lawyer to discuss your options and determine the best course of action.
If the repair was not disclosed but is minor in nature, consider negotiating with the seller to cover the repair costs or reduce the closing costs. This can be a way to avoid delaying the closing and still address the issue.
If the repair is significant and cannot be resolved quickly, you may need to delay the closing or even cancel the sale. This can be a difficult decision, but it is vital to ensure that you are making a wise investment in your new home.
Problem #5: Damage to the Property Caused by the Seller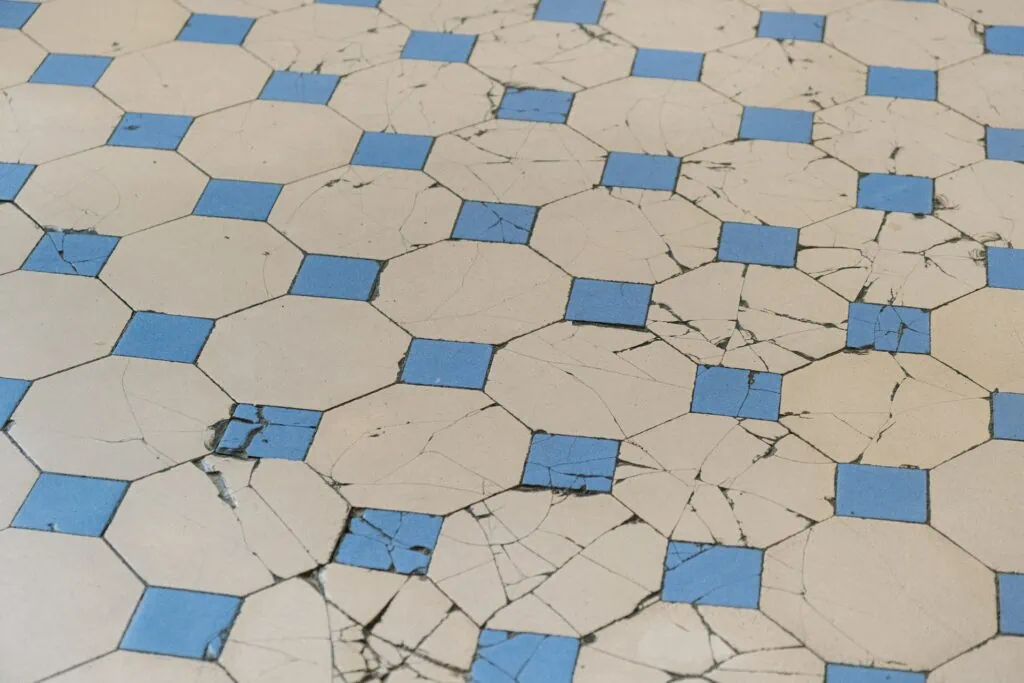 This can include anything from scratches on the walls to broken windows. It can be a major source of stress for new homeowners.
If you encounter this problem on moving day, the first thing you should do is document the damage. Take pictures and make notes about the extent of the damage. You'll want to have this information on hand when you talk to your real estate agent or lawyer about how to proceed.
Next, contact the seller and let them know about the damage. If they're willing to take responsibility and pay for repairs, that's great! If not, you may need to take legal action. Your real estate lawyer can help you understand your options and decide on the best course of action.
It's also a good idea to contact your insurance company. This is to see if your homeowner's policy covers damage caused by the seller. If it does, you may be able to file a claim and get the repairs done quickly and easily.
Problem #6: Bank Flat Closings
This happens when the bank is unable to complete the closing process due to unforeseen issues. This could include missing paperwork or technical difficulties.
If you find yourself in this situation, here are some things you could do:
Contact your real estate agent and the seller's agent. This is to inform them of the issue. They may be able to help expedite the process or provide alternative solutions.
Contact your mortgage lender. This is to determine what caused the delay and what steps are being taken to resolve the issue. Ask for an estimated timeline for when the closing will be completed.
Consider rescheduling your moving plans if possible. If you've already hired movers, inform them of the delay and ask if they can accommodate a later move-in date.
Remember to maintain a record of all communication. Also, note any expenses incurred due to the delay. You may be able to seek compensation from the mortgage company.
Problem #7: Inspection Disagreements
Buyers and sellers often have different opinions on necessary repairs. They may also disagree on what makes a home functional. This can lead to last-minute negotiations and even delays in closing the deal.
If you find yourself in this situation, the first step is to review the inspection report and identify the areas of disagreement.
Is the issue a minor repair that can be fixed quickly, or is it a more serious problem that could affect the safety or livability of the home?
Once you have a clear understanding of the issue, you can begin to negotiate a solution with the seller.
One option is to ask the seller to make the necessary repairs days before closing. This can be a good solution if the repairs are minor and won't take long to complete.
But if the repairs are more significant, it may be better to negotiate a reduction in closing costs or the purchase price instead. This will give you the flexibility to make the repairs yourself and ensure they are done to your satisfaction.
Whatever the outcome of your negotiations, it's important to stay calm and communicate clearly with the seller. Remember, both parties have a vested interest in closing the deal and moving forward.
With patience and a readiness to compromise, you can resolve inspection disagreements. This will also help you close on your new home without delay.
Dealing with Closing Day Issues
Fortunately, these are rare events. In most cases, you can expect no serious issues on the day of closing or when you move into your new home.
But, if something is wrong, you have options. So, call me immediately. In all likelihood, I will be able to quickly resolve the issue.
If it's a serious matter, such as missing items, I may get your real estate attorney involved to arrange for compensation or the return of the item(s).
So don't worry. Let experienced professionals handle it. You can just enjoy your new home!
Until next time, Darin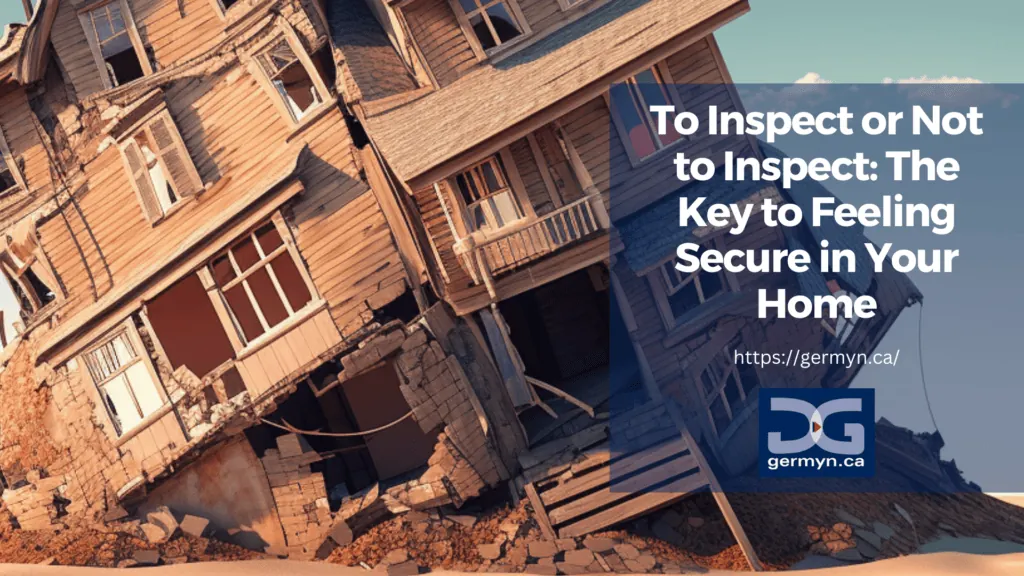 Darin Germyn
09/21/2023
Buying
The wonderful world of home inspections. There are often a lot of opinions around home inspections, some say an inspection is MANDATORY while others say they don't understand why we even need them. We will dive…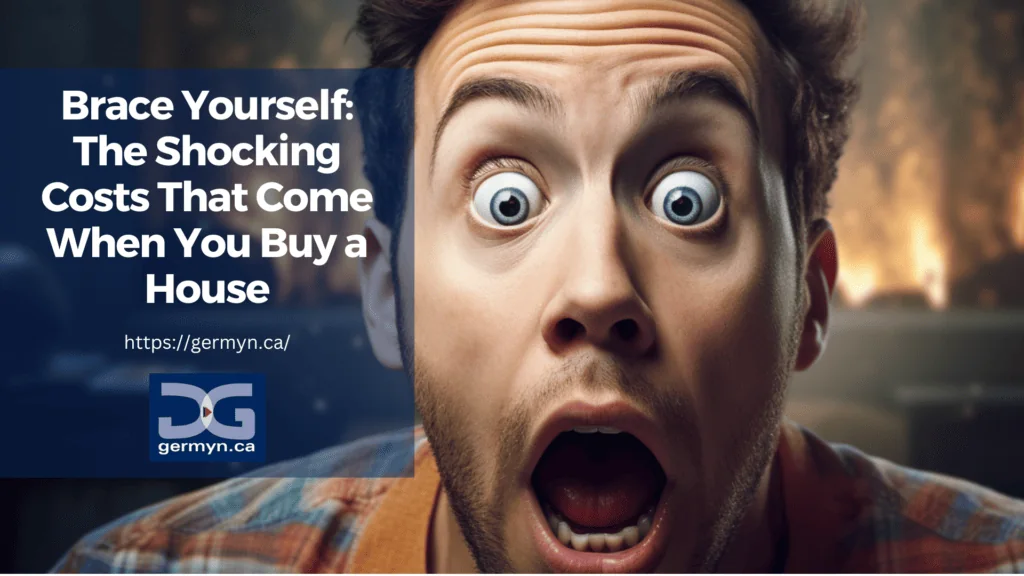 Darin Germyn
09/19/2023
Buying
When buying a home in BC, the costs are not always so cut and dry. It's more than just the price you put on an offer to purchase a home. These costs show up throughout the…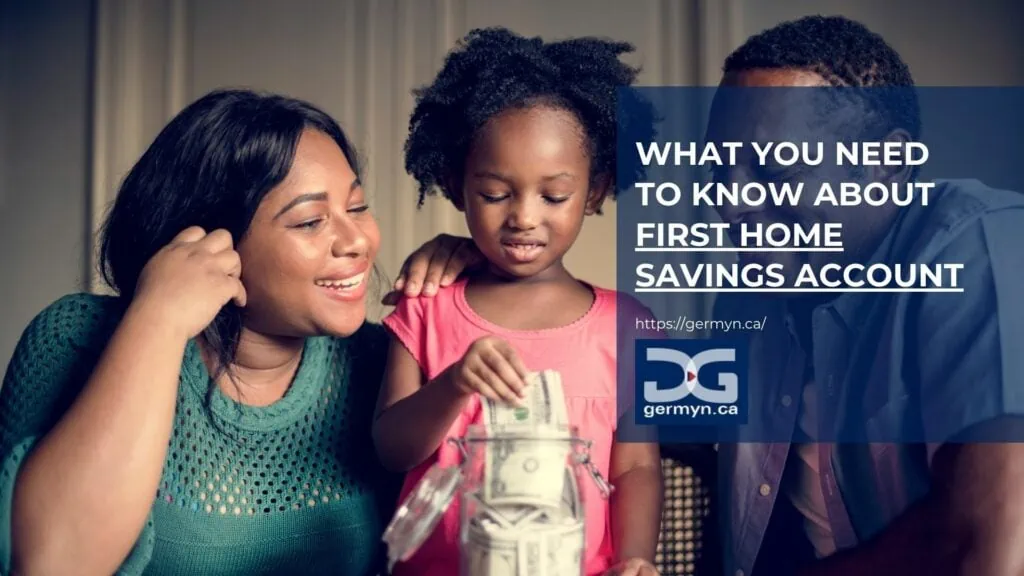 Darin Germyn
09/18/2023
Buying
If you're like most people, you've got a lot of questions about being a first-time homebuyer and maybe even some doubts. How do you save enough for a down payment? What about all those complex terms…
Popular articles from our blog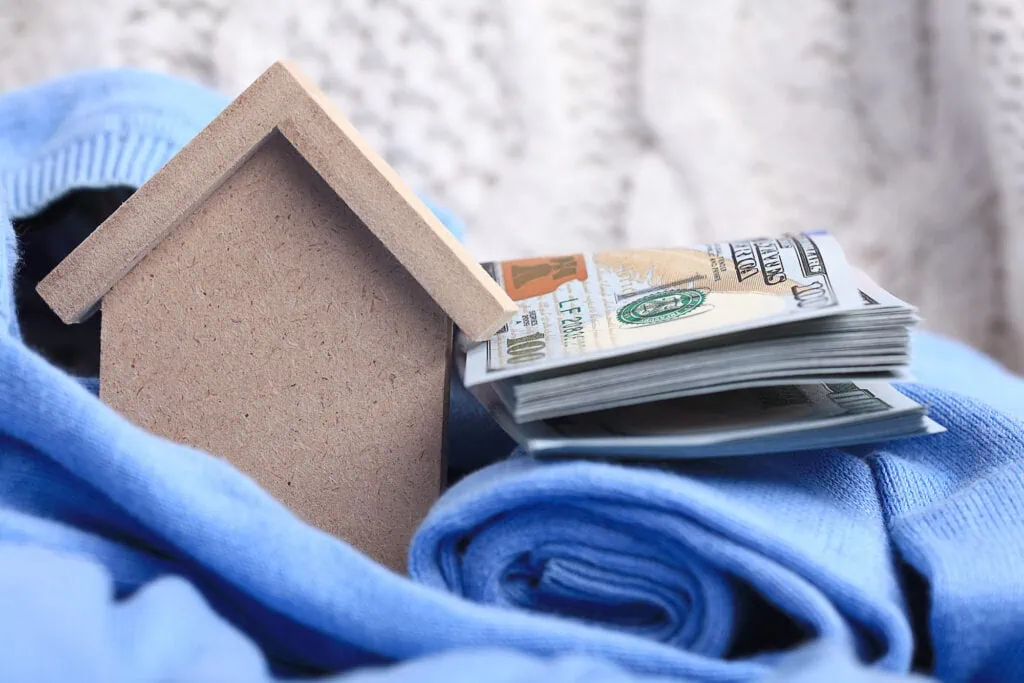 Realtors are great people, but no one really loves paying for one. I get it. Real estate commissions are expensive. Realtors are like the entry gate at Disneyland: we're there, you have to use us, but…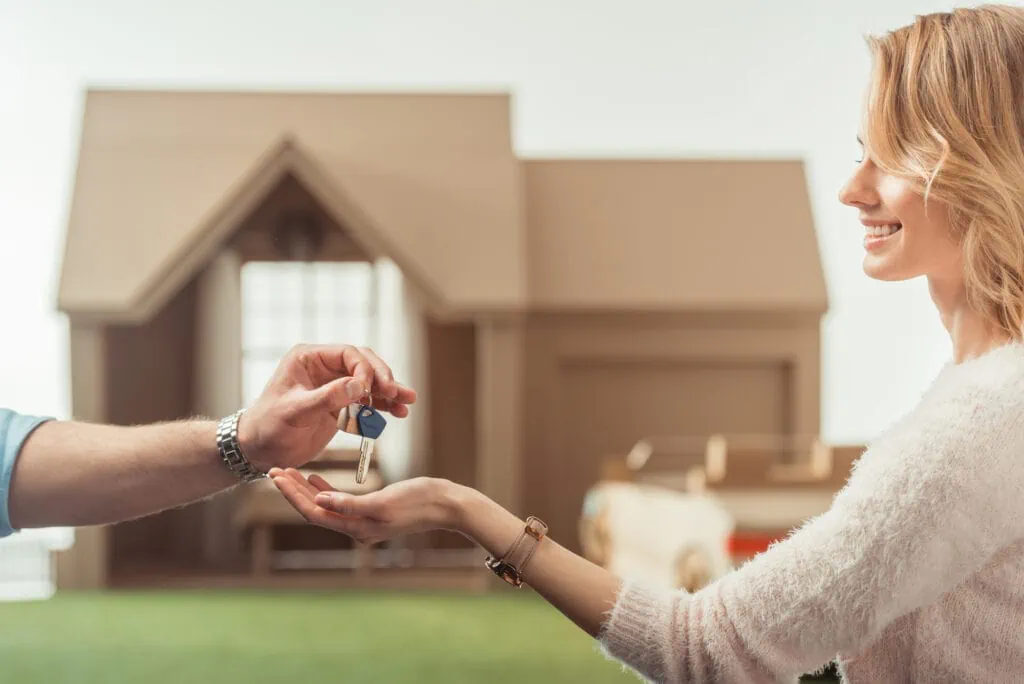 The process of purchasing a home often raises the question, "When is the best time to buy a home?" While various factors contribute to the answer, it is essential to look beyond timing. Buying a Home…