9 Common House Hunting Challenges Faced by Newcomers
11/16/2023
Darin Germyn
Buying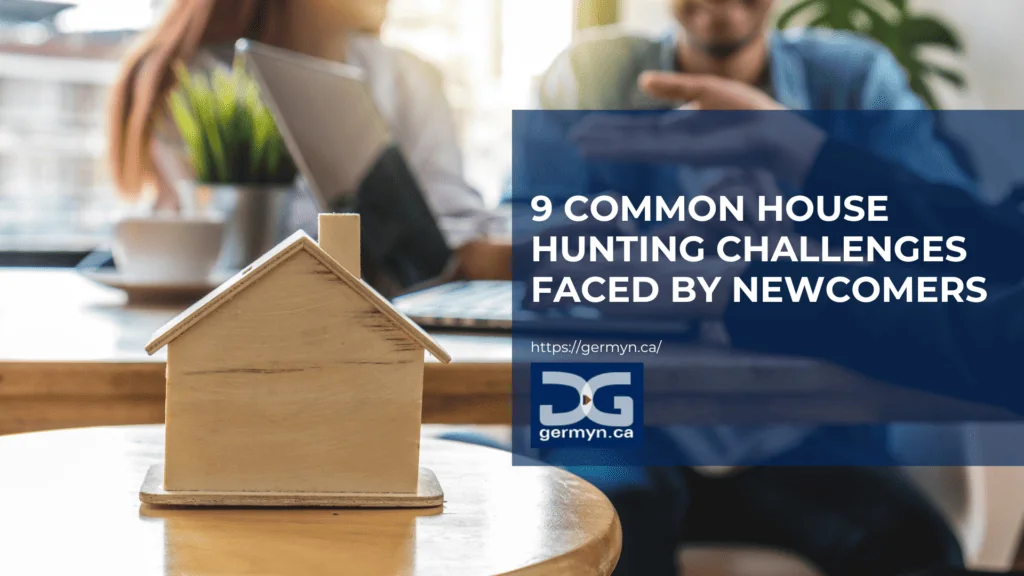 Buying a house in Surrey is a milestone fraught with excitement and challenges. Newcomers face hurdles that can transform a thrilling experience into an overwhelming ordeal.
Here are some common house-hunting challenges faced by newcomers:
Lack of local market knowledge
Budgeting issues
Establishing credit history
Legal and regulatory understanding
Cultural differences
The list above may seem overwhelming for those amid house hunting. But fear not; each challenge comes with its strategies to navigate the complexities of the Canadian housing market.
1. Lack of Local Market Knowledge
New buyers may find understanding neighbourhood values in the Canadian market challenging. With no prior knowledge, pinpointing the best places to buy a house in Surrey, for instance, demands diligent research.
Real estate websites and local real estate boards are indispensable resources. They can help you compare sale prices and identify areas with friendly prices that match your budget.
Learning About Schools and Development Plans
Families embarking on the home-buying process must consider the impact of multiple things. This includes local schools and future community development plans. The quality of education can drastically affect property values.
It makes it a crucial consideration for potential investment and resale houses. Staying informed about upcoming infrastructural changes is also vital. This is because they can influence future desirability and the community's dynamic.
Navigating the Buying or Renting Process
Understanding the buying or renting process can be a tedious process for newcomers.
Each step is pivotal, from the pre-approval process to comprehending the terms of time involved in closing a deal. This consists in scrutinizing your financial standing and credit score.
Engaging a real estate agent can streamline this journey. They offer guidance through steps like submitting earnest money. This can secure your intent to purchase and help you navigate the fine print of a purchase agreement.
2. Budgeting Issues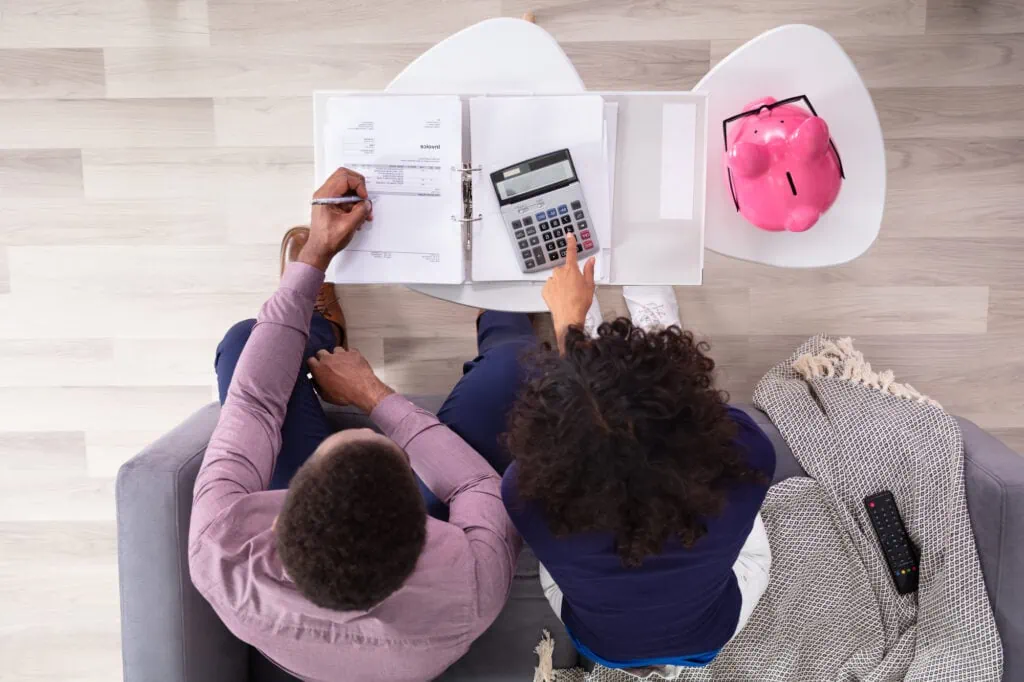 For first-time homebuyers, calculating the percent down payment and closing costs are among the hurdles.
These can range significantly in Surrey and other Canadian locales, impacting the total purchase price.
It's essential to have plenty of money saved not only for these initial expenses. But it's also to show mortgage lenders you're prepared for the responsibility of homeownership.
Recurring Costs
Ongoing costs must be factored into your strict budget. This includes monthly mortgage payments, property taxes, and maintenance fees.
It's not just about being an eligible first-time homebuyer. It's also about sustaining monthly payments that may include mortgage insurance. This is especially true if you aim for a mortgage with a smaller down payment.
3. Establishing Credit History
A robust Canadian credit history bolsters your mortgage application. This impacts the interest rates and terms you are offered.
Lenders scrutinize your credit score to assess risk. Hence, a strong credit history can mean the difference between two things. One is favourable mortgage terms and a high interest rate; the other is rejection.
Overcoming Lack of Local Credit History
For those with limited credit, establishing a Canadian credit score increases your chances of securing a loan. Strategies include:
Opening bank accounts with Canadian banks
Getting credit cards
Ensuring consistent payments to build a record.
While poor credit history can be a hurdle, lenders consider employment and stability in their assessments.
4. Legal and Regulatory Understanding
The intricacies of local real estate laws are challenging for newcomers, such as understanding:
Specific bylaws
Property rights
And obligations.
These require research or legal assistance.
For instance, some provinces' legal requirements surrounding the 10-year home warranty can be complex. Newcomers must be diligent in understanding these laws to avoid risky investments.
Managing Visa and Resident Permit Requirements
For international newcomers, visa and resident permit status can influence the buying process. This includes international students wondering if they can buy a house in Surrey.
Some regulations might restrict the type or amount of property that can be purchased based on immigration status. It's imperative to consult with legal experts to ensure that real estate investments follow all residency laws.
5. Cultural Differences
Cultural nuances in real estate practices can be surprising to newcomers. This might include the norms around the negotiation process, which can vary significantly from country to country.
In some markets, a firm opening offer is customary; starting much lower than the asking price is typical in others. Newcomer families must learn these local practices to avoid missteps in the negotiation phase.
Respecting Local Norms and Expectations
Respecting local norms and expectations is crucial for smoothly integrating into a new community. This could involve understanding the importance of community involvement, home maintenance, etc.
A real estate agent can be a bridge, helping newcomers understand and adapt to these cultural expectations.
6. Language Barriers
Language barriers can make the process of house shopping even more challenging. Effective communication with real estate agents, sellers, and legal representatives is critical.
Newcomers should seek bilingual agents or translation services. This is to ensure clear understanding during negotiations and when reviewing essential documents.
Understanding Legal and Contractual Documents
Legal and contractual documents are complex and detailed. Language barriers can exacerbate misunderstandings.
Having these documents reviewed by someone fluent in the language and knowledgeable in real estate law is essential. This is to prevent future disputes or financial losses.
This step is crucial in safeguarding against mortgage issues. It includes mortgage stress or the implications of subprime mortgage crises.
7. Social Proof and References
Newcomers often encounter the challenge of providing rental history as social proof when applying for a mortgage. Landlords and mortgage lenders may request this to assess reliability and risk.
Without a Canadian rental history, newcomers can feel at a disadvantage. However, there are other strong alternatives. This includes:
Bringing references from previous landlords abroad
Or showing a history of consistent employment and on-time bill payments
Establishing Employment and Income Verification
Verifying employment and income is another hurdle for newcomer buyers in the real estate market.
Lenders and landlords seek assurance that applicants have a stable, reliable income. This is a proxy for consistent mortgage payments or rent.
This can be incredibly challenging for those with new or less conventional employment. It is vital to have detailed and official documentation of income and letters from employers to affirm stability.
8. Finding the Right Location
Deciding on the right location is more than just the home—it's about the convenience and quality of life the area offers.
Newcomers must consider the distance to workplaces, schools, and amenities. Identifying the best places to buy a house also means considering the commute times and access to public transportation.
Considering Safety and Community Vibe
Safety and community vibe are essential factors when settling into a new area.
For newcomers, determining the safest areas with a friendly community can be a complex aspect of the house-hunting process.
Researching crime statistics and visiting neighbourhoods can offer insights into the community. Talking to residents or joining local online groups can provide real-world perspectives.
9. Timing and Availability
The housing market can be incredibly competitive, with properties selling rapidly. This can be a challenge for newcomers still trying to get their bearings.
To compete, you need to have mortgage pre-approval, know what you want, and be ready to decide quickly.
Balancing Speed and Due Diligence
In the rush to secure a home, bypassing due diligence is risky.
For newcomers, the urgency to find a place can lead to overlooking essential inspections. It can also lead to rushing into risky investments without proper vetting.
It would be best if you balanced the need for speed with thoroughness. Enlisting the help of a reliable real estate agent is invaluable. So, you don't sacrifice the quality or potential long-term satisfaction for the sake of immediacy.
Overcoming House Hunting Challenges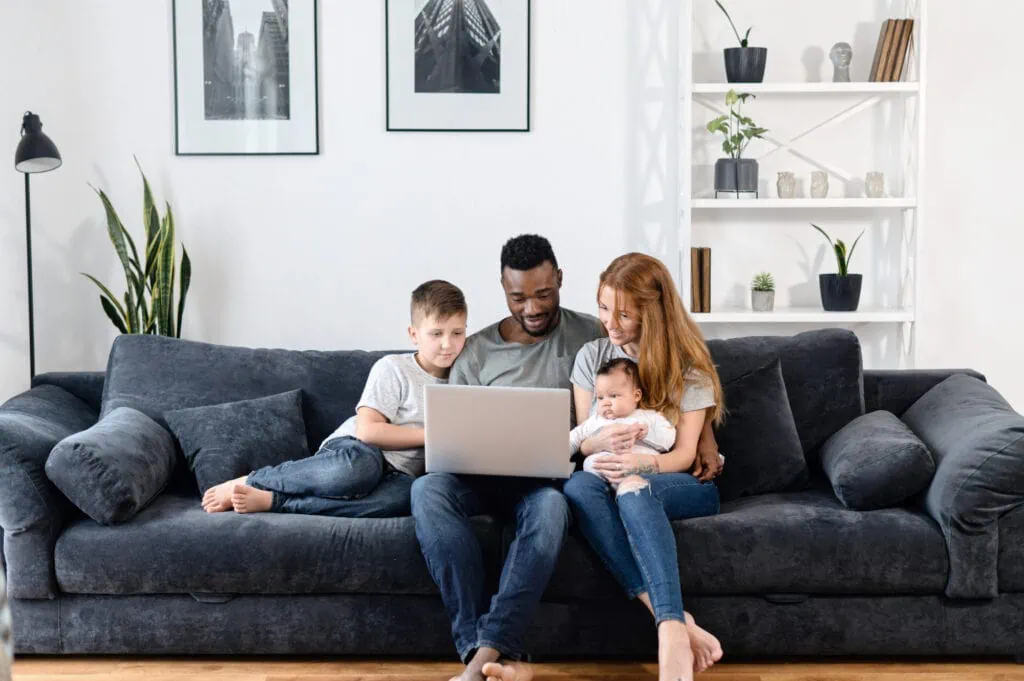 Embarking on the house-hunting journey in a new country is no small feat.
If you're on the cusp of house hunting in Surrey or its environs, remember you're not alone in this journey. The Germyn Group, acclaimed as the highest-rated realtors in Surrey, is here to guide you through every step.
At The Germyn Group, we understand what challenges newcomers face today. Take your first step towards overcoming the house-hunting hurdles by reaching out to The Germyn Group.
Let us make your transition not just a possibility but a seamless reality. Your dream home awaits, and we at The Germyn Group are excited to help you unlock the door!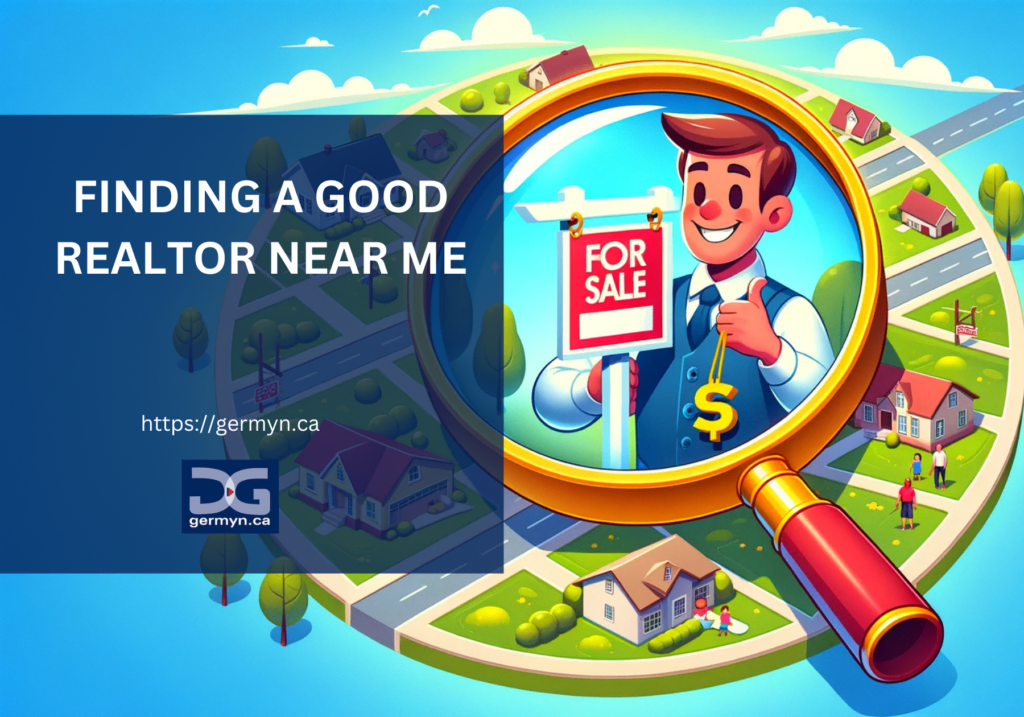 How to find the best REALTOR in Surrey BC Finding a good… no no… Finding the best REALTOR for you shouldn't be so hard. Selling real estate is an industry that is attractive to so many…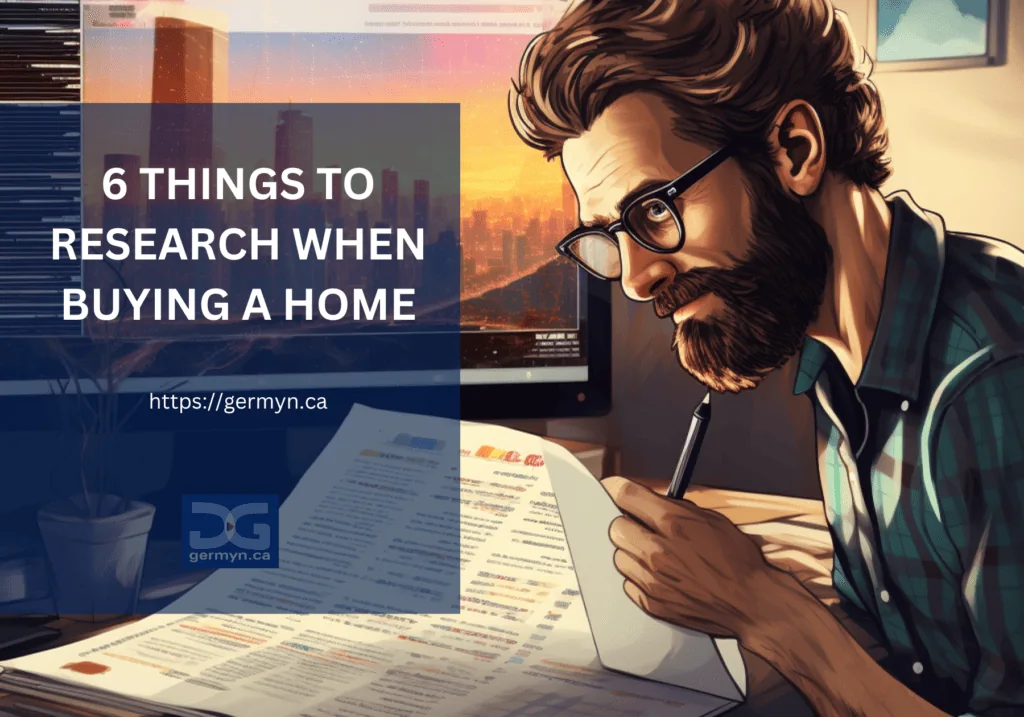 Darin Germyn
11/28/2023
Buying
Surrey, BC stands out as a highly desirable destination for homebuyers due to its unique blend of urban convenience and natural beauty. As one of the fastest-growing cities in Metro Vancouver, Surrey offers a diverse range…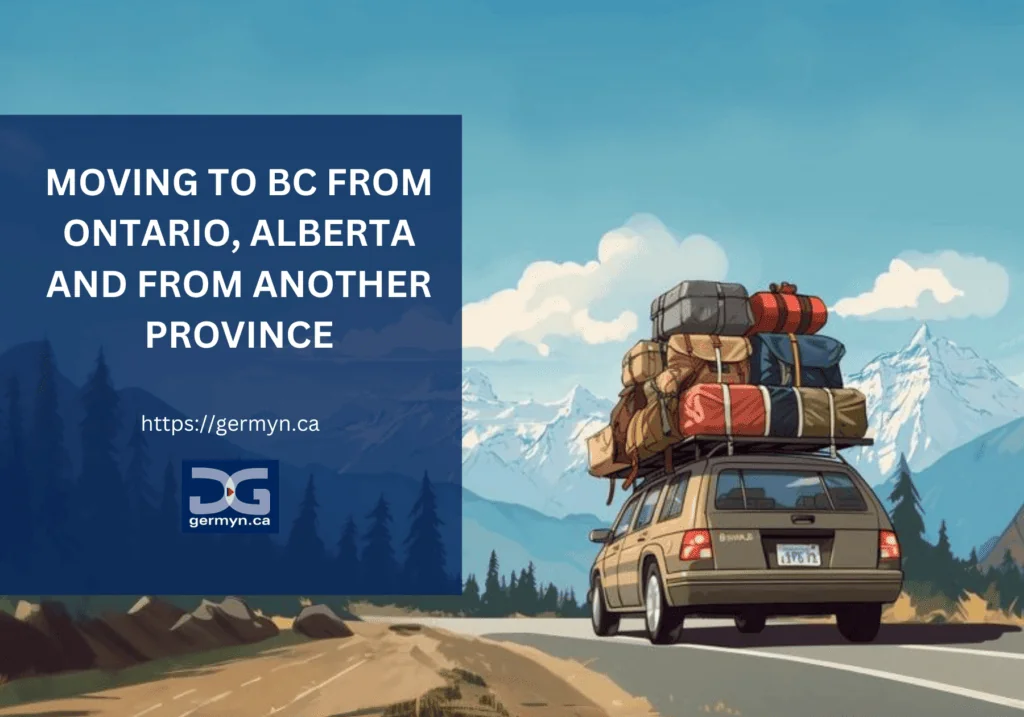 Darin Germyn
11/26/2023
Buying
Before you move to British Columbia: A guide for home buyers If you have considered relocating and moving to BC from Ontario, Alberta or another province, the aim of this blog today is to share some…
Popular articles from our blog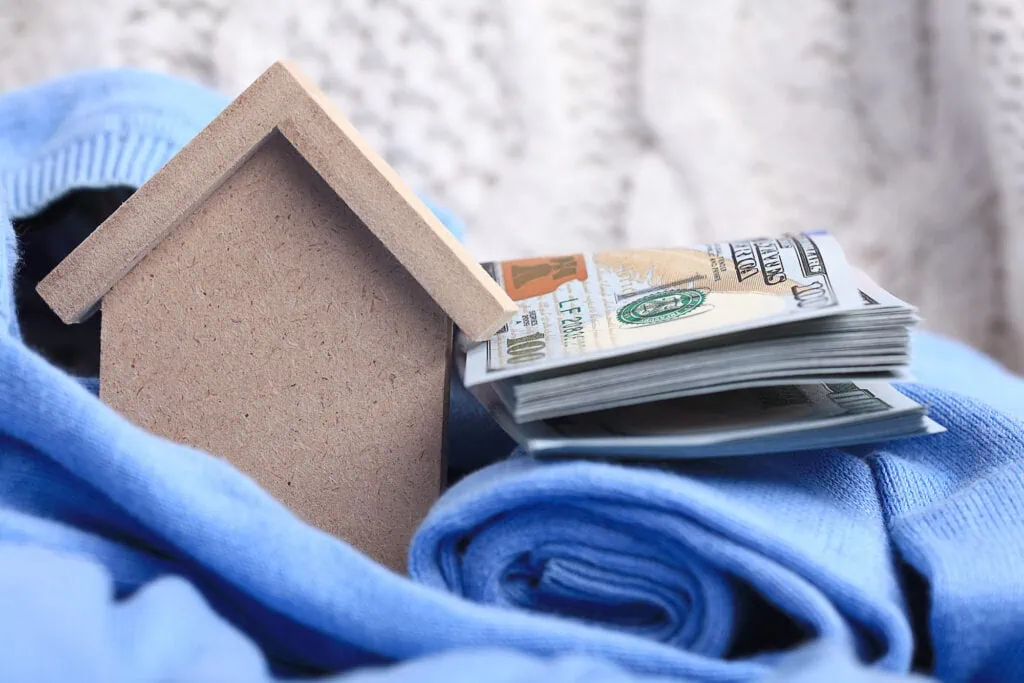 Realtors are great people, but no one really loves paying for one. I get it. Real estate commissions are expensive. Realtors are like the entry gate at Disneyland: we're there, you have to use us, but…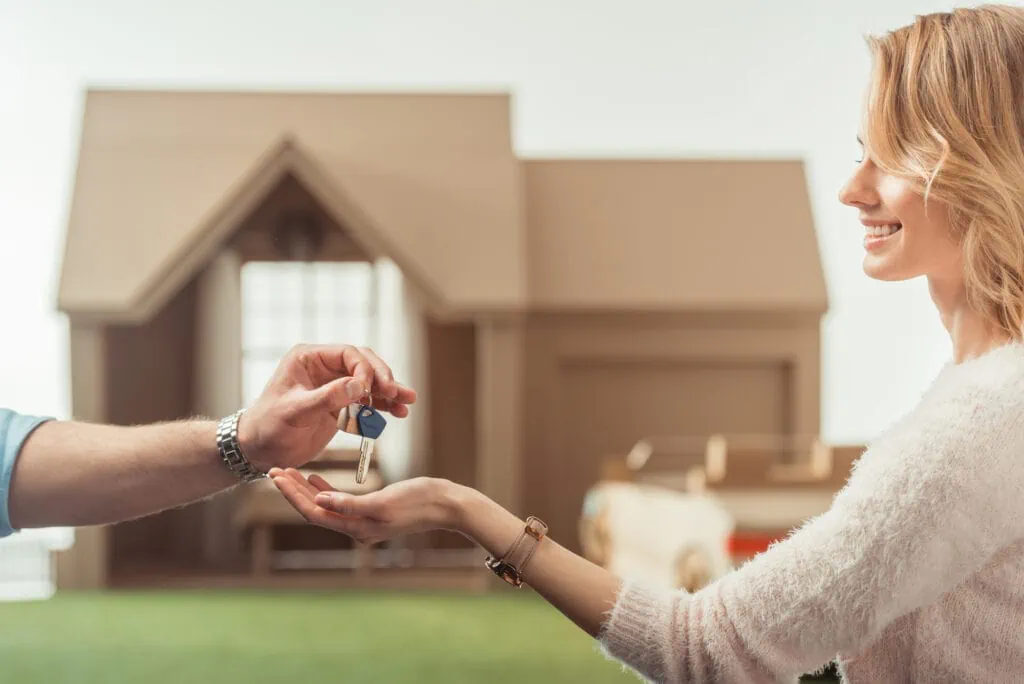 The process of purchasing a home often raises the question, "When is the best time to buy a home?" While various factors contribute to the answer, it is essential to look beyond timing. Many first-time home…