Dear Realtors: Let's talk about your "Award."
01/27/2023
Darin Germyn
Market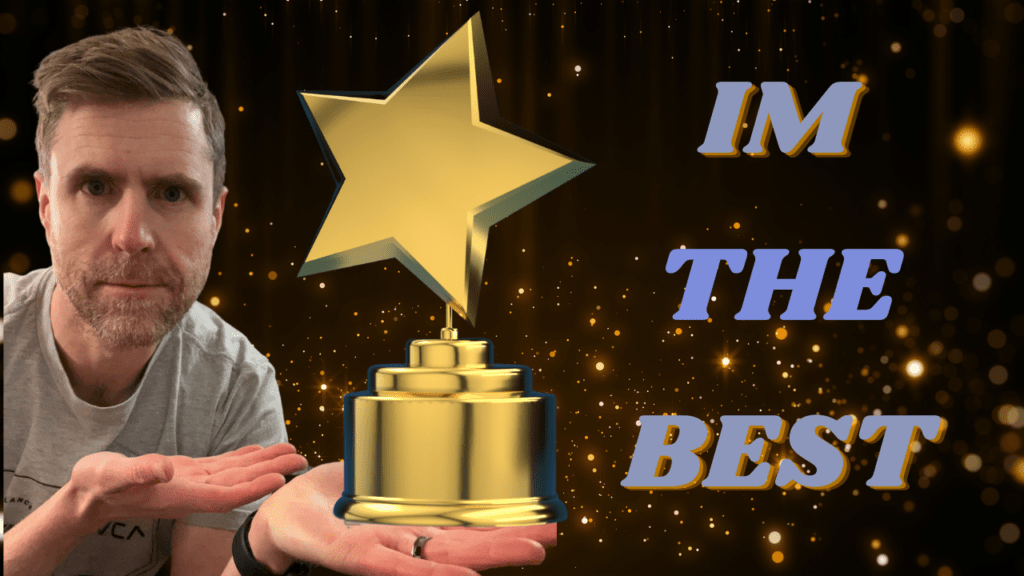 I want to talk to you today about Realtor Awards. And this post is less about having a post for the general public but for the many realtors from across the country that read my posts. And I want to have a frank conversation about what many of us are posting on social media. And at the end of the post, I'm going to ask you for your feedback and thoughts on it because I'm generally interested in knowing what you think.
Now, if you're a public member, you're certainly welcome to read this. But I'd love to hear your comment on it as well because it's so prevalent in our industry that I don't know how proud I am of it and how I fit into the overall landscape of commenting on it.
Realtor Rewards: What They Are and Why Everyone's Posting about Them
So what am I talking about? I'm talking about realtor rewards. It is rewards season for Realtors. This means that 2022 has come and ended, and we are all starting to learn how, as salespeople, we have done within our own industry and our ecosystems. And often, that comes down to the number of houses we helped people buy or sell in the previous year.
Everybody knows a Realtor, and if you follow any real estate professionals on the Internet, specifically social media, you will likely see many of these posts. You'll start seeing them even more frequently as the start of the year progresses. And this is them boasting about their sales performance from the following year. When doing this, they must post three mandatory things, and all posts have the same thing.
Number one, you have to let everyone know that you are grateful.
Number two, you have to mention that you feel humbled.
And number three, you must post a picture of your smiling face, maybe even holding your reward.
They all look the same, sound the same, and everybody seems to post them.
Before I feel anybody who has done this already feels bad, don't feel bad. I've done the same thing in the past. And you know what? You should be proud of your accomplishments. You did an excellent job if you're winning any award in real estate. And you should be proud because real estate is a challenging business. As you know, the National Association of Realtors reported in 2014 that the average Realtor needs to exceed the five-year mark. In fact, 87% of Realtors drop out in the first five years.
Boasting or Celebration of Hard Work?
On the flip side of that, that means only 13% of the people in business that start over the next five years are still going even to be around. That's a crazy stat. And that goes on to how hard it is to do a business and do well in this industry. So what kind of message does this convey to the community that we participated in social media? Now, we are small businesses.
We are independent businesses. We don't get paid by the hour to show up and go to work every day. But, if you're a member of the public reading this and you didn't know, NAR also reported that last year, if you were an agent who's been in the business for under two years, your average income was $8,800. So, I want to congratulate anybody out there that won an award. Where my question starts to lie is the posting of this information and what it really conveys to the general public when you post it.
Because let's be honest, you are proud, as you should be about your accomplishment, but you're really posting it on social media to boast. Is that right? Am I fair in saying that? You heard that. I said $8,800.
Now, that's $8,800 US. To us in Canada, that may seem more, but certainly, that is not enough to have as an income to support even one person, let alone a family. It's relatively easy to do an excellent job for your client in real estate. The more significant challenge when you are a Realtor is finding those people you can help and having them trust you enough to trust them with the sale of their home or the purchase of your home. Don't get me wrong here, either.
Realtors incur a ton of expenses, and anybody boasting about their performance last year had a great year, but I guarantee they had some crazy expenses as well. Because when you're self-employed as we are, we're tiny businesses. As I mentioned earlier, we pay for absolutely everything that you see. So knowing all this, I've got to admit I'm guilty. I'm guilty of posting in the past on my social media about being humble and grateful.
And I am humbled and grateful for all the wonderful people we've been able to help over the years. So I'm the same as many Realtors out there reading this post. My newer real estate team and I have won almost every award to succeed in the industry. I even boast on my email footer about how long I have been in our Medallion Club.
What's the medallion club? Well, it's the top 10% of Realtors, specifically in the Fraser Valley. However, real estate has awards for absolutely everything. There are awards for how many units you sell in a month or year or who sold the most expensive home. There are awards based on hitting a certain number of monthly transactions. There are awards based on hitting a certain number of transactions in a year.
Rethinking How We Show Appreciation in the Real Estate Industry
We are an industry that loves to reward its salespeople. And again, the reason is that we need to keep them motivated because it's a very, very hard job.
This got me thinking, though, and it's something I've struggled with for a really long time. And I guess what I struggle with is there's got to be a better way that we as an industry can convey to the people we serve, to the communities we participate in, not only how much we appreciate them, but also how much their business makes a difference. And we need to do it in a way that's different than we've approached it before.
I want to give you an example of this as an idea. You would never see a doctor talk about how many patients they could see in one day. That doesn't necessarily convey that they gave attention and care to those people. Instead that it was more like a revolving door. I don't think you'd ever see a lawyer boasting about how many small claims or car accidents they've helped defend in the last year.
That's likely something that that industry would not do because it doesn't necessarily convey the message they want to give out to the people they're trying to do business with. So in thinking about this and thinking about it and thinking about it and thinking about it and thinking about it and thinking about it, this is where I landed, and this is where I'd love to hear from my peers. I'd love to hear from the people reading these posts, whether you work in real estate or not, and how you feel about what is posted. But also, is there a better way of doing it? Let's look at posting things differently.
And here are a few examples. Last year, in 2022, the Germyn Group helped our home buyers save a collective amount of $270,000. That's awesome for a home buyer to know. Also, in the same year, the Germyn Group helped our home sellers save almost $250,000 more equity than they would have just compared to the industry average. Again, that's great for a home seller to know.
What about things like, we helped guide 21 families or groups into the perfect home in our community? What about helping 32 home sellers in 2022 navigate the market, which was uber challenging, and come out with a very successful outcome? We don't even have to talk about how many people we served or how much money we helped people save. We can also talk about all the good we've been able to do based on the people who have helped us succeed in business, how we've taken that and helped other people succeed, like donating over $5,000 to various charities in the local community last year. Finally, what about all the business you could do in 2022 that helped us make investments to make the experience even better for those moving forward or one of my favorites?
Should we be promoting differently?
We earned the privilege of having over 30 groups referred to us who our past clients trusted so much. They trusted to refer their friends, family, coworkers, or whoever it was over to us because they wanted an incredible experience when they bought or sold real estate. Those are the types of things that we should be promoting out there. I'm in the industry and in my travels as someone who participates in organized real estate. We like to make sure that people understand that we are professionals and work very hard for the clients we serve.
And I'm hoping that even some of us, considering making some of these minor changes in how we communicate our success, which we should be proud of, don't get me wrong. But still, I think it changes us from salespeople to the professionals we all strive to be. I want to be something other than a salesperson. I want to be a professional. I want to be an educator, and I want to be someone that makes a difference in the lives of the people that I serve. And sometimes, we don't have to say anything at all.
We can just let our service speak for itself. So anyways, everyone, thank you for reading. I don't know what the right answer is. I wonder whether what we see happening that I described at the start of this post is right or if it's wrong or somewhere in between. But I would like to hear whether you're a real estate sales professional, either locally or across the country, or you're just a public member, and you are reading this post.
How do you feel when you see those things posted on social media? Do you like knowing that your Realtor is successful and they're doing lots of deals? Do you want to know about their impact on our communities, or what would you like to see? There's no doubt that we want to cheer for anybody doing a great job and making an impact. And that's what I'd be curious to hear about from you.
I am trying to figure out what's right for me. I don't know what's right for you, but all I know is I want to be better. And if you're a real estate professional, you share the same sentiment that I do.
Hey, look, thank you for reading this post, thank you for subscribing, and thank you for leaving your thoughts below. I'm generally interested in hearing what everyone has to say about this.
And to the regular subscribers of our channel, we'll be back with some more kind of regular content in the coming days. So I hope you are doing well, and we look forward to seeing you in the next post.
Cheers.
Watch the full video here: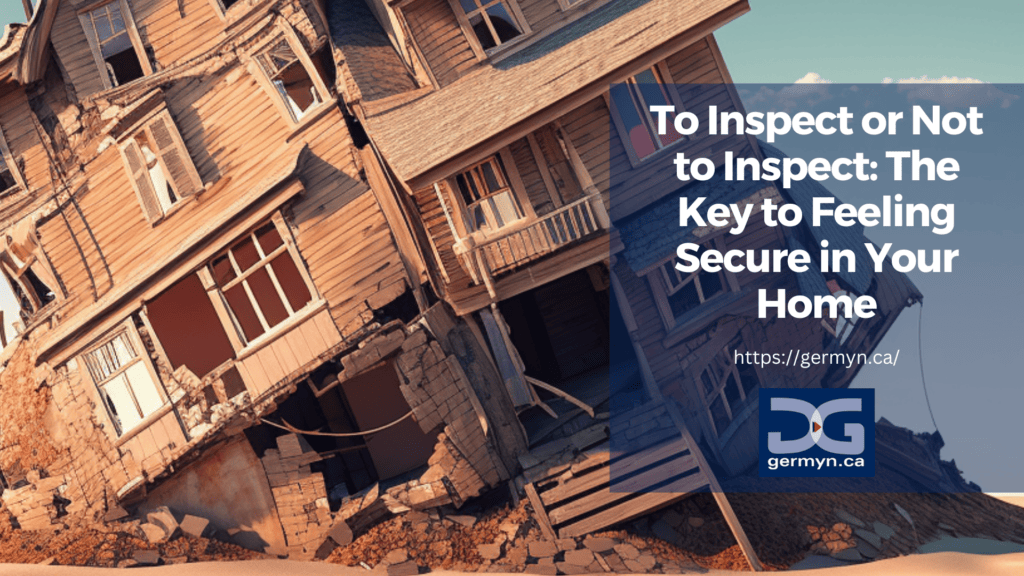 Darin Germyn
09/21/2023
Buying
The wonderful world of home inspections. There are often a lot of opinions around home inspections, some say an inspection is MANDATORY while others say they don't understand why we even need them. We will dive…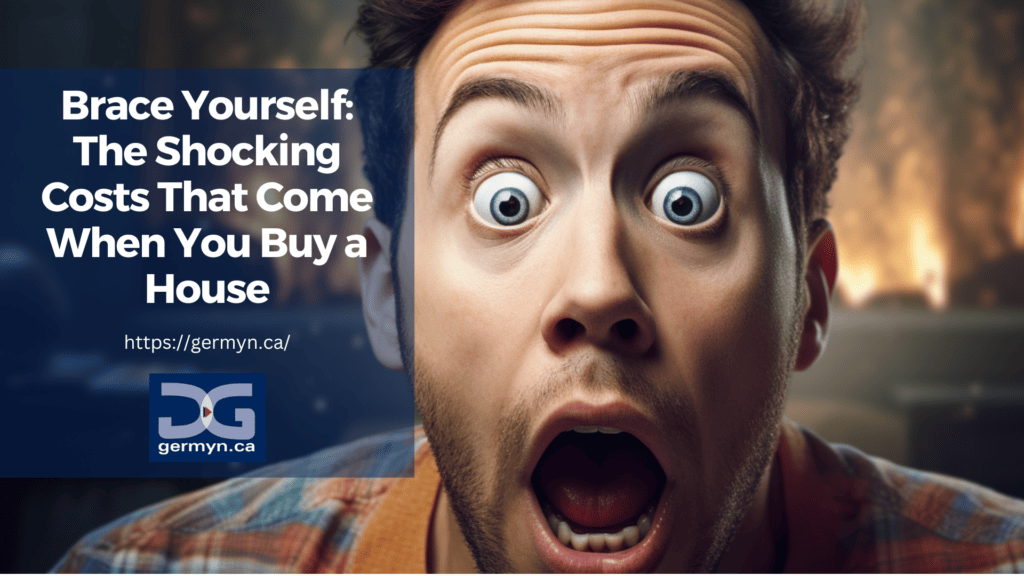 Darin Germyn
09/19/2023
Buying
When buying a home in BC, the costs are not always so cut and dry. It's more than just the price you put on an offer to purchase a home. These costs show up throughout the…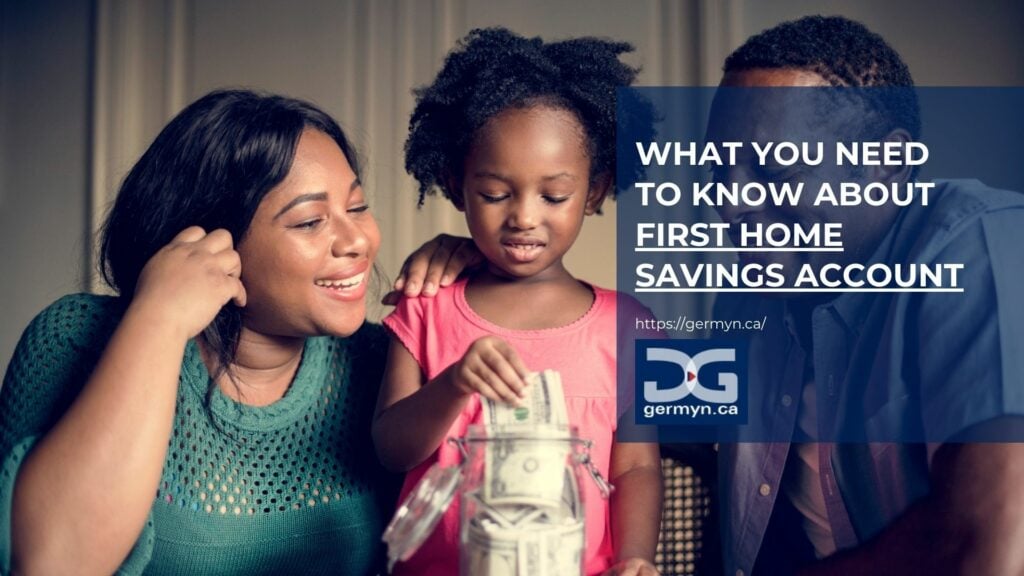 Darin Germyn
09/18/2023
Buying
If you're like most people, you've got a lot of questions about being a first-time homebuyer and maybe even some doubts. How do you save enough for a down payment? What about all those complex terms…
Popular articles from our blog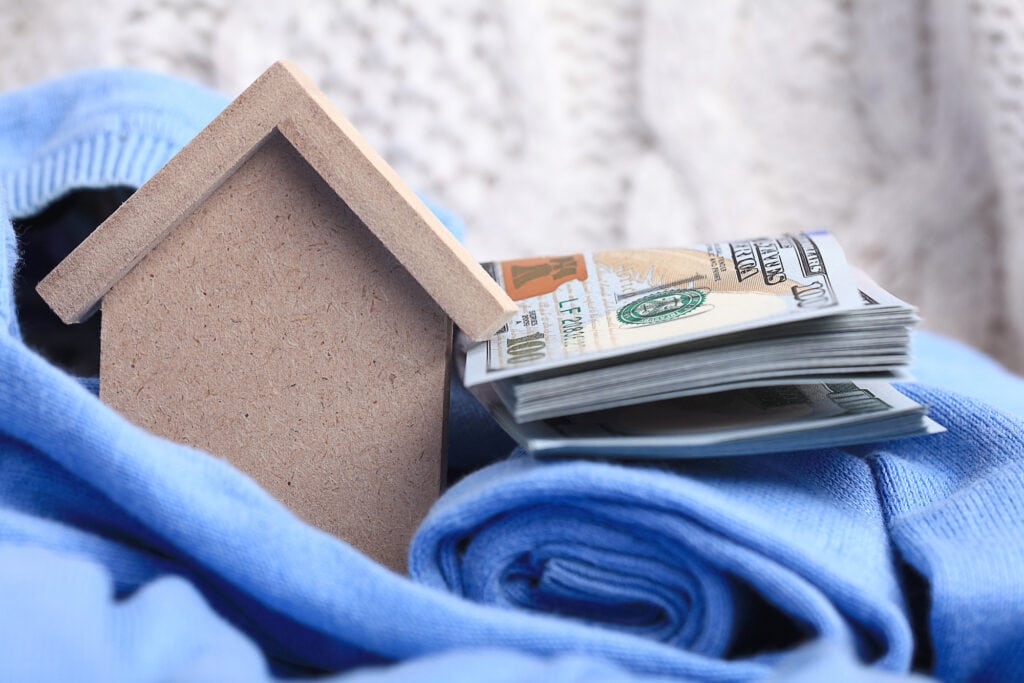 Realtors are great people, but no one really loves paying for one. I get it. Real estate commissions are expensive. Realtors are like the entry gate at Disneyland: we're there, you have to use us, but…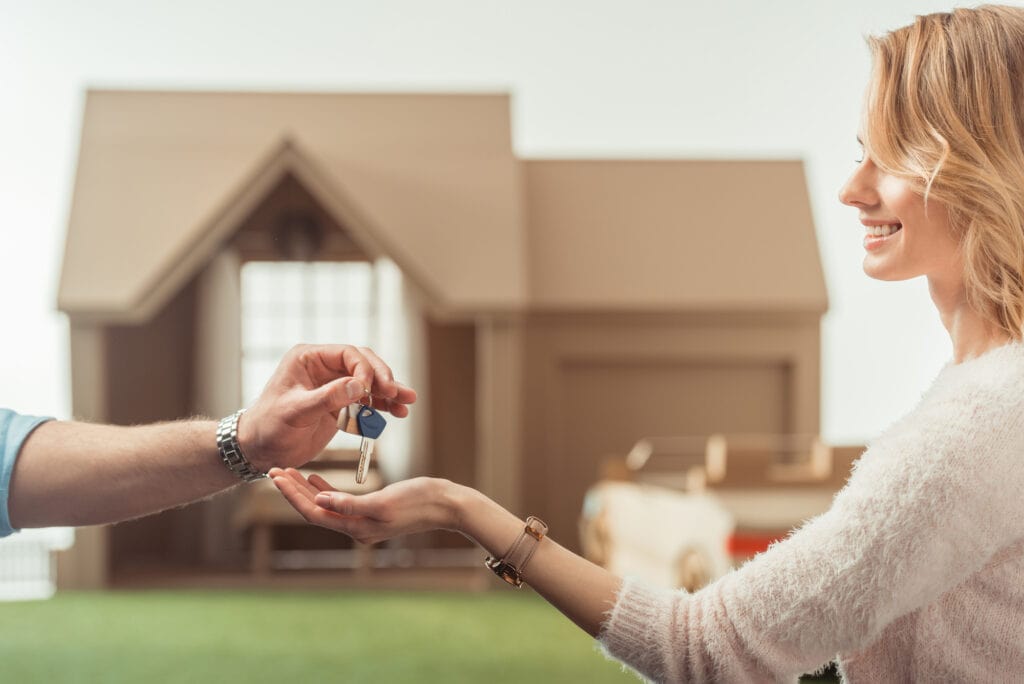 The process of purchasing a home often raises the question, "When is the best time to buy a home?" While various factors contribute to the answer, it is essential to look beyond timing. Buying a Home…