What Is The Average Age to Buy a First Home in Surrey?
11/07/2023
Darin Germyn
Buying
In Surrey, the average age for purchasing a first home is 36 years old. This statistic reflects a community of individuals who have:
Navigated savings
Market conditions
And personal readiness to reach this significant milestone.
With Surrey's real estate market known for its strong activity and varied property types, this age signifies more than just a number. It marks the beginning of homeownership for many in this vibrant city.
Starting with Statistics
The path to homeownership is often a well-planned journey. It is marked by milestones and financial benchmarks.
In Canada, the national average age for first-time homebuyers is set at 36 years. This figure is a reflection of the dedication and foresight it takes to step into the often expensive markets of Canadian real estate.
For most, this involves a savings period ranging from 5 to 10 years. This allows them to accumulate the necessary down payment amidst fluctuating market conditions.
The goal for many of these hopeful first-time buyers is to strike a balance between:
What they can afford
And the opportunities presented by the housing market.
As strong market conditions prevail, ownership becomes a testament to financial planning. The Canadian landscape for first-time investors is a complex matrix. A matrix of average housing prices, market trends, and personal aspirations.
Local Landscape
The average age for first-time homebuyers closely aligns with the national benchmark. The economic conditions and the recent decrease in housing prices may influence this timeline. It provides some respite to the long period of saving traditionally required in heated markets.
For first-time buyers in Surrey, the average price of a home may dictate a shorter or longer saving phase. This is compared to their counterparts across the country.
The local market is a microcosm of the broader Canadian housing market. It offers a blend of residential havens and investment properties and caters to a diverse range of first-time homebuyers.
The ebbs and flows of Surrey's market performance mean that the timeline to homeownership is not static. It sways with the currents of the following:
Supply and demand
Economic health
And the overarching housing market trends that captivate Google Canada's search queries.
The Pandemic Effect
The advent of the pandemic introduced variables into the already complex process of homebuying. In Surrey, the typical homebuying timelines have undergone significant shifts. Initially, the uncertainty led to a cooling-off period.
However, as the situation evolved, the Surrey housing market experienced a surge in demand.
This increase in buyer interest pushed housing prices to new heights. This turns the market into one of the more heated arenas within the real estate sector.
First-time homebuyers found themselves adapting to a new reality where the average housing price was no longer static. But a moving target that required constant reevaluation of their financial strategies.
The pandemic-induced low-interest-rate environment presented a silver lining. It offered a window of opportunity for many hopeful first-time buyers.
This period also saw a shift in preferences, with more buyers looking for investment homes with space for remote work. This is a trend that continues to shape market preferences.
Down Payment Strategies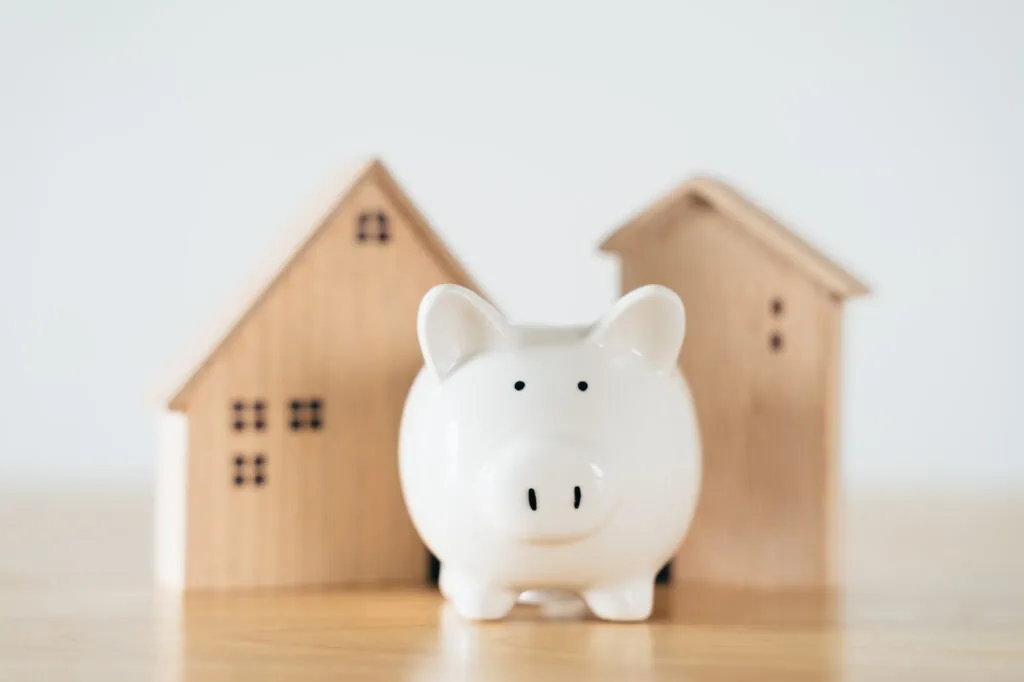 The journey to accumulating a down payment is a cornerstone of the home-buying process. With the property types and prices varying significantly, a savvy saving strategy is paramount.
Financial experts often suggest that first-time homebuyers look into local initiatives. This includes the Home Buyers' Plan (HBP), which allows Canadians to withdraw from their RRSPs to fund a down payment.
Additionally, taking advantage of a Tax-Free Savings Account (TFSA) can be a tax-efficient way to save for that critical down payment. In Surrey, there are also workshops and first-time homebuyer incentives that provide guidance.
It's about creating a disciplined saving regimen, potentially automating transfers to savings accounts. This is to ensure consistent growth of the fund and keep a close eye on the average price trends to time the market right.
Government Assistance
Government assistance programs are in place to provide vital support to first-time homebuyers. This enables them to step onto the property ladder with greater confidence.
A notable initiative is the First-Time Home Buyer Incentive. This offers 5-10% of a home's purchase price to put toward a down payment, easing the initial financial burden.
The BC Home Partnership program also offers matched savings schemes and shared equity loans. These can significantly reduce the monthly mortgage load for the first few years.
Local residents may also benefit from the Property Transfer Tax Exemption. This can save thousands of dollars during the transaction.
The Home Buyers' Plan allows higher withdrawals from retirement savings without immediate taxation. It directly addresses the average price challenges in the Surrey market.
Personal Milestones Matter
It is essential to acknowledge that the journey to homeownership in Surrey is not dictated by financial readiness alone. Personal milestones influence the timing of a purchase. These milestones include:
Career stability
Family planning
And educational goals
The decision to buy is often a balancing act between financial opportunities and life's unfolding narrative.
For many, the choice to invest in a home is as much an emotional decision as it is an economic one. The desire to lay down roots or simply the aspiration to own a slice of Surrey's vibrant community are all powerful motivators.
It's important for first-time buyers to evaluate their personal readiness and align it with the complex process of securing a home. This ensures that when they do take the plunge, it is at a calmer time that suits their life's trajectory.
A Germyn Group Guide to Home Buying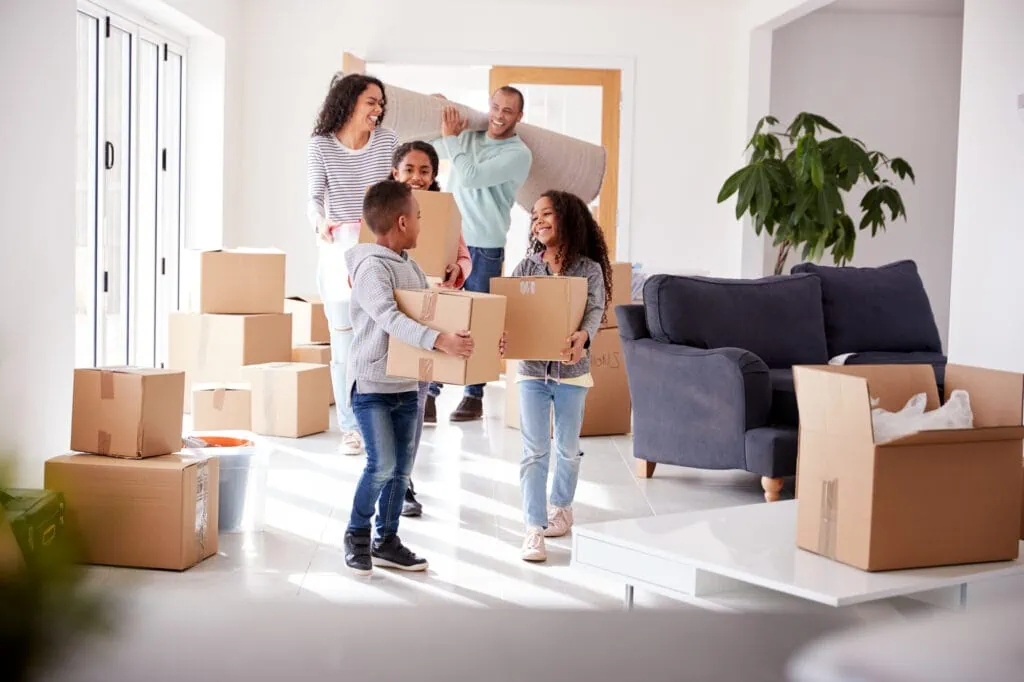 To sum up, the journey to your first home in Surrey doesn't have to be a solitary one. Remember, the average age of first-time buyers may be 36, but your individual circumstances will dictate the perfect time for you.
Embrace the assistance programs and consider the financial advice, but listen to your own life's rhythm.
When you're ready to make the move, The Germyn Group, Surrey's top-rated realtors, will be there. Our experienced team of realtors is prepared to lead you through the housing market with ease and confidence.
Ready to find your home in Surrey? Reach out to Germyn Group, where your home-buying journey is our priority.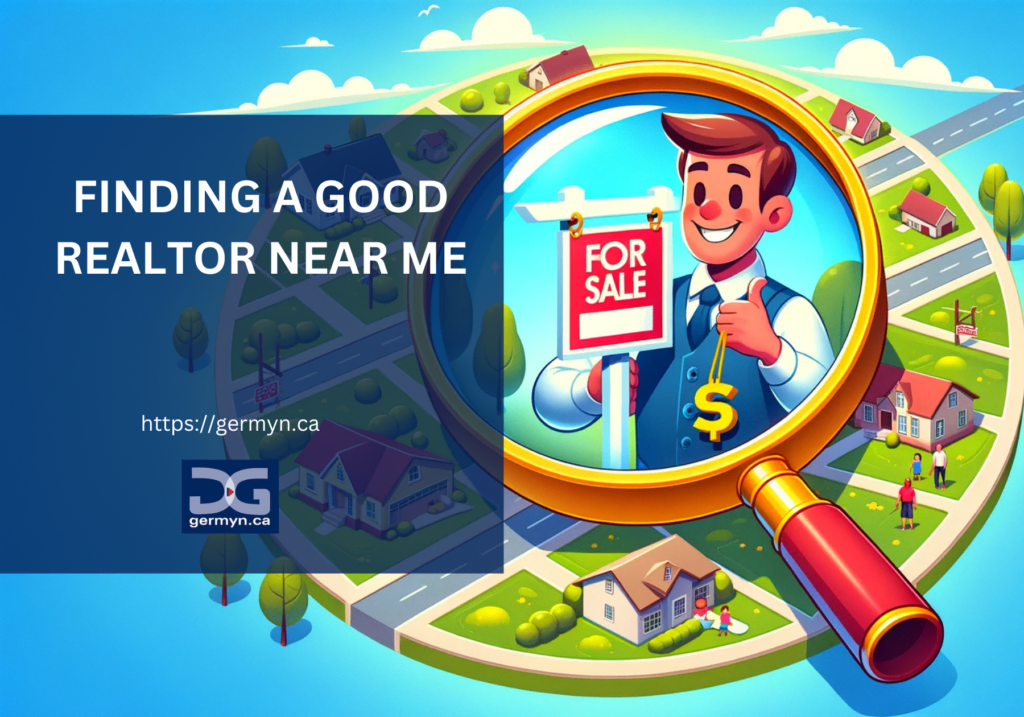 How to find the best REALTOR in Surrey BC Finding a good… no no… Finding the best REALTOR for you shouldn't be so hard. Selling real estate is an industry that is attractive to so many…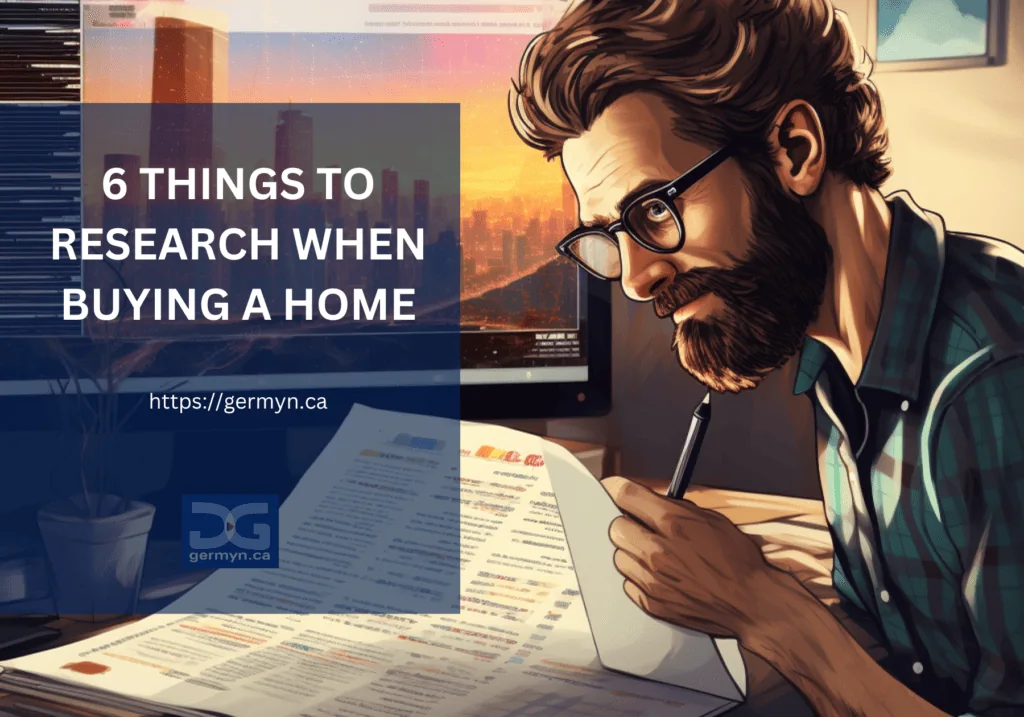 Darin Germyn
11/28/2023
Buying
Surrey, BC stands out as a highly desirable destination for homebuyers due to its unique blend of urban convenience and natural beauty. As one of the fastest-growing cities in Metro Vancouver, Surrey offers a diverse range…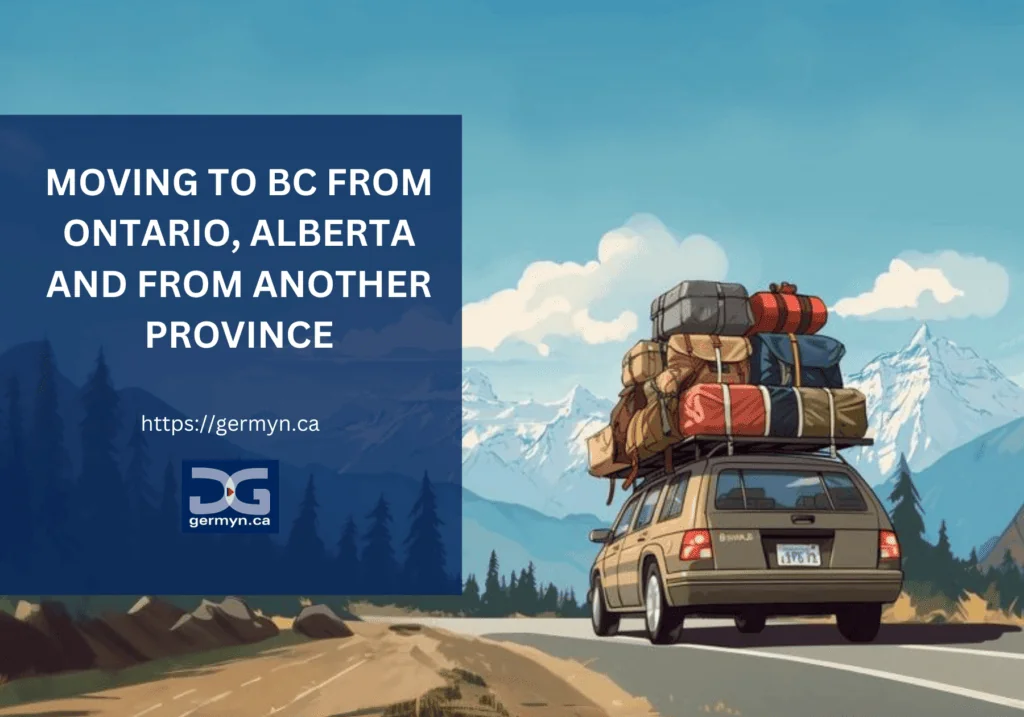 Darin Germyn
11/26/2023
Buying
Before you move to British Columbia: A guide for home buyers If you have considered relocating and moving to BC from Ontario, Alberta or another province, the aim of this blog today is to share some…
Popular articles from our blog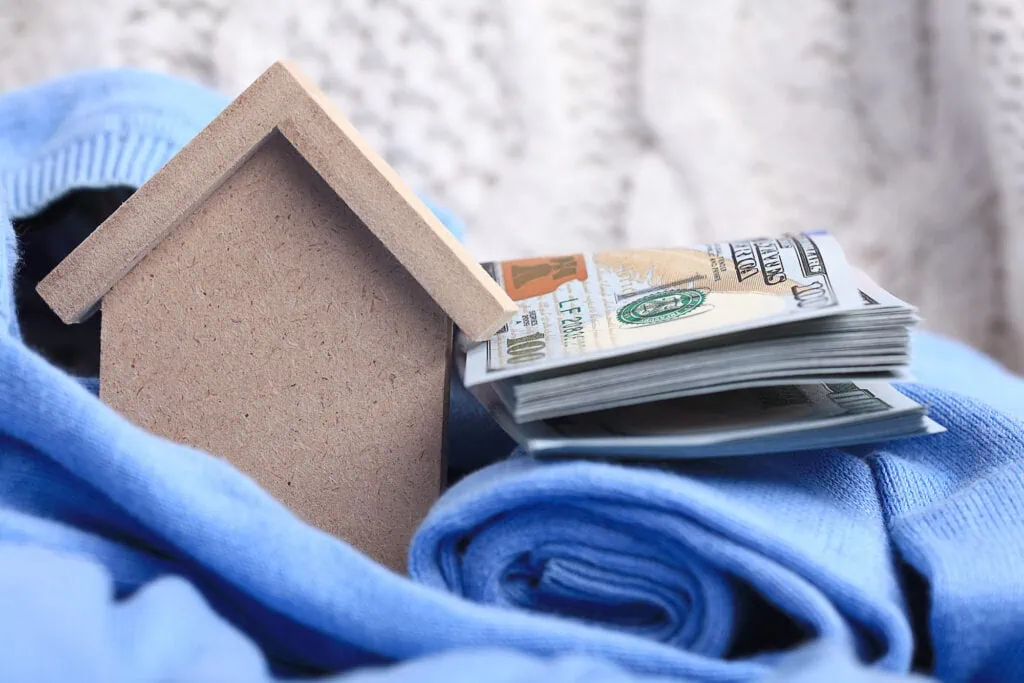 Realtors are great people, but no one really loves paying for one. I get it. Real estate commissions are expensive. Realtors are like the entry gate at Disneyland: we're there, you have to use us, but…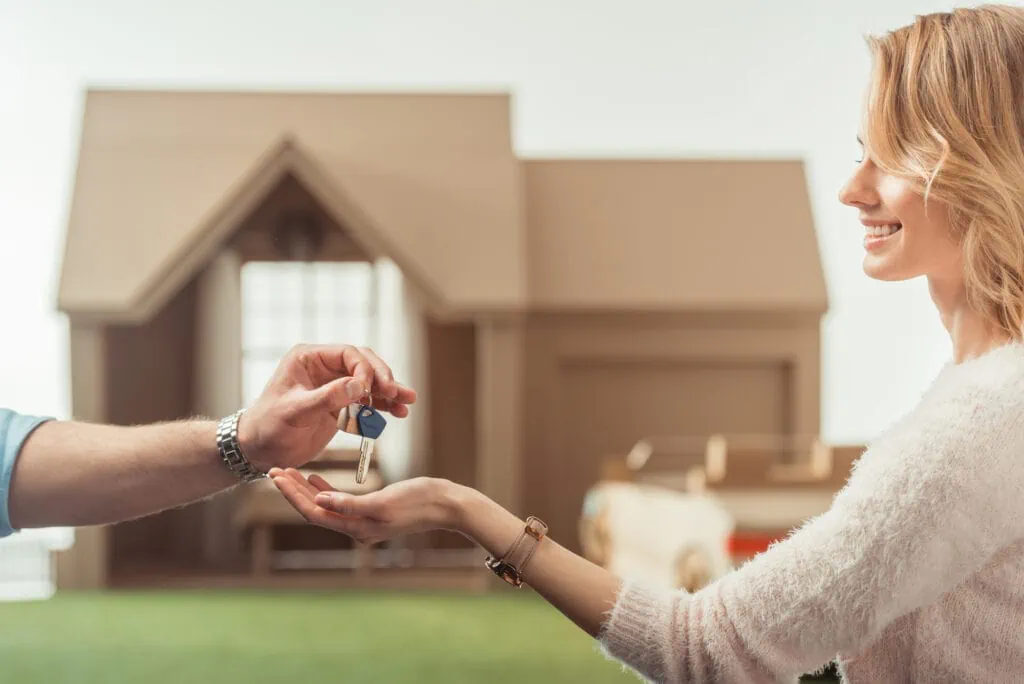 The process of purchasing a home often raises the question, "When is the best time to buy a home?" While various factors contribute to the answer, it is essential to look beyond timing. Many first-time home…