A Comprehensive Guide on How to Become a Landlord
12/31/2022
Darin Germyn
Buying
This blog is a reflection of my past and current struggles as a landlord dealing with rental properties and tenants. My hope is to help aspiring and first-time landlords be well-prepared when entering into tenancies. It is also my goal to impart knowledge on how to protect themselves if issues arise.
Let me start this off by saying, I believe everyone has goodness deep down. And we should treat others as we want to be treated.
Helping someone in need is our collective responsibility. But after striving for a fair resolution, it's crucial to stand up for yourself and not let people take advantage.
As I sit in the lobby of the Residential Tenancy Board in Burnaby, I ponder the best ways to approach tenancies. This is with the aim to prevent and address issues effectively.
Beginning a Tenancy
Screening Prospective Tenants: The First Step
Obtain references: As a landlord or property manager, obtaining references is vital. Get them from employers, past landlords, and personal contacts if needed.
Inquire about work history and past tenancies: Check if they have a stable job, pay rent on time, and if their previous landlord would rent to them again.
Assess income stability: Ensure the prospective tenant's income meets the required rent-to-income ratio. Request proof of employment, pay stubs, or other relevant documentation.
Credit Checks: Assessing Financial Responsibility
Request a credit check to ensure they can pay rent in full and on time. Mention this requirement in your ad and review their credit history before proceeding. Late bill payments could indicate future rent issues.
Documenting Agreements: Clarity and Security
When renting your property, put everything in writing.
Responsibilities: Utilities, maintenance, repairs
Terms: Pets, student renters, other provisions
Decide on the tenancy duration and type (fixed or month-to-month). Always collect the maximum damage deposit—half of the monthly rent plus an additional half for pets. This deposit is your security for maintaining the property's condition.
Use the tenancy agreement provided by the RTO on their website and add extra pages for details if needed: http://www.rto.gov.bc.ca/
Move-In Day: Ensuring a Smooth Start
On move-in day, collect the damage deposit and the first month's rent. Also, provide a receipt for rent payments as required.
Conduct a condition walk-through with the tenant, documenting it using the RTO's form. Failure to do this eliminates any chance of keeping the damage deposit later.
Have both parties sign all documents and give copies to the tenant.
Congratulations, you are now a landlord!
During Tenancy
Document everything. Keep records of rent payments, conversations, and emails. This documentation proves useful in resolving issues.
Set clear expectations. Be upfront about your expectations, but also respect your tenant's freedom and privacy.
Regular property inspections. Periodically check the property condition, giving a 24-hour notice and asking for permission.
Address property issues promptly. Treat your tenant with respect and aim to be an ideal landlord by addressing any property issues immediately.
Discuss tenancy terms. Tenancies can be fixed-term or month-to-month. Discuss with your tenant to find the best option.
Handle tenancy endings professionally. The tenancy will eventually end for various reasons. Always communicate openly and handle these situations professionally.
Effective Communication Tips for Landlords and Property Managers
Good communication is vital for successful landlord-tenant relationships. Here are some tips for clear and open communication:
Be approachable: Encourage tenants to contact you with concerns. Respond quickly.
Listen actively: Pay attention when tenants share concerns. Make them feel heard.
Stay professional: Keep calm and respectful during conversations. Focus on solutions.
Set clear expectations: Explain your expectations about rent, maintenance, and responsibilities.
Document communication: Record important conversations, lease agreements, and notices.
Be proactive: Regularly check in with tenants. Address potential issues early.
Seek mediation if needed: Use a neutral third party for conflict resolution if necessary.
Prioritize effective communication to prevent and resolve issues, fostering a positive tenant relationship.
Maintenance and Upkeep
Regular property maintenance and upkeep are vital, especially with an investment property. Here are tips for maintenance, inspections, and tenant safety:
Address Maintenance Issues Promptly
Respond quickly to any reported issues and fix them in a timely manner. This shows tenants that you care about their well-being and the property.
Perform Periodic Inspections
Plan periodic inspections to detect issues early and avoid expensive repairs later. Inform tenants of inspection dates in advance and respect their privacy during the process.
Ensure Property Safety
Regularly check smoke detectors, carbon monoxide alarms, and other safety equipment. Make sure all locks and security systems are functional and up-to-date.
Stay Informed about Local Regulations
Be aware of any local laws or regulations regarding property maintenance and adhere to them to avoid penalties or legal disputes.
Hire Reliable Professionals
When necessary, work with trusted and qualified professionals for repairs and maintenance tasks.
Maintain Outdoor Areas
Maintain outdoor areas for improved curb appeal and tenant happiness.
Ending a Tenancy
In a month-to-month tenancy, give a 30-day notice for the tenant to leave. Tenants deserve a full calendar month's notice (e.g., notice on March 1, move out by April 30).
The same rule applies if the tenant gives notice to move. They must provide a full 30-day calendar notice before their final rental payment.
All notices to end a tenancy must be in writing. Do not include the damage deposit in the last month's rent, as it ensures the property stays in good condition.
On the final day, conduct a condition walk-through with the tenant to assess any damages. All parties must sign the condition report.
If everything is satisfactory, exchange keys and release the damage deposit or forward it to the tenant's new address within 15 days.
If There Is a Problem with Your Tenant
If problems arise with your investment property, document everything. Give a tenant a 10-day notice to vacate for unpaid rent, utilities, or other reasons listed on the RTO's website.
Issue the notice only after rent is due, and deliver it in person, posted on their door (3-day lull), or via registered mail (5-day lull). A witness or receipt is required. The witness must complete a Proof of Service form.
The tenant has five calendar days to pay rent in full or accept eviction. A 10-day notice does not allow keeping the damage deposit.
If the tenant fails to pay in full, apply for an Order of Possession from the RTO, as it is illegal to remove belongings or change locks without it. If the tenant doesn't move out as expected, the Order of Possession speeds up RTO assistance.
Dispute Resolution
If a tenant causes damage, withholds rent, or won't leave, apply for dispute resolution at the RTO. This hearing occurs over the phone with all parties. Present your case and evidence collected during the tenancy.
They decide on:
Damage deposit
Additional payments
Missed rent recovery
Court-ordered move-out dates
Ideally, this stage is avoided.
If the tenant remains, apply for a Writ of Possession and hire a court bailiff. They remove the tenant and possessions. Seized items can be auctioned to recover owed money.
Summary
In a tenancy, never take it lightly. Treat people with courtesy and respect, but follow the rules to protect yourself. Money can strain even good relationships.
If rent is late, give one warning and inform tenants that future late payments may result in a notice to end the tenancy. Always collect the full damage deposit initially. Also, demand excellent care of your property.
By following rules and preparing for potential issues, you'll be grateful at the end of the tenancy.
For a complete set of rules, best practices, and documents, visit http://www.rto.gov.bc.ca/.
When Entering a Tenancy
Do
Take the entire damage deposit you can.
Take photos of the property.
Do a condition walk-through at the start and end of the tenancy and fill it out on the required documents.
Put everything in writing.
Give your tenants receipts for their rent payments.
Put your tenancy agreement in writing.
Document everything, including all conversations and emails.
Set the intention and bar at the beginning of the tenancy.
Remember: everyone must live up to their rental agreements.
Fix all issues with the home promptly and with as little disturbance to your tenant as possible.
Do Not
Give anyone more than one chance at late rent.
Let a pet deposit go without collecting it.
Let a day pass before seeking an order of possession after ending a tenancy.
Let rent be continuously late. The RTO may deem it okay if you let it happen all the time.
Let people take advantage of you.
Documents to Start a Tenancy
Documents to End a Tenancy
Dispute Resolution
All documents and full guides to the beginning and end of a tenancy can be found at http://www.rto.gov.bc.ca/.
I hope you never end up evicting a tenant, as it is a long and aggravating process. Protecting yourself properly will help avoid problems before they arise.
Wrapping Up: Achieving Success and Financial Growth as a Landlord
To become a successful landlord, combine careful planning, strategic decisions, and diligent management. Follow the key steps in this guide to improve your landlord skills.
Begin by learning the responsibilities and legal duties of a landlord, including property taxes. Know the laws and regulations, and meet tenant and government expectations. Staying informed helps prevent disputes and maintain positive tenant relationships.
Prioritize the maintenance and upkeep of your property to preserve its value and appeal to potential tenants. Set up a routine inspection schedule to find and fix issues early, avoiding expensive repairs later. Keep common areas clean and well-maintained to enhance tenant satisfaction and curb appeal.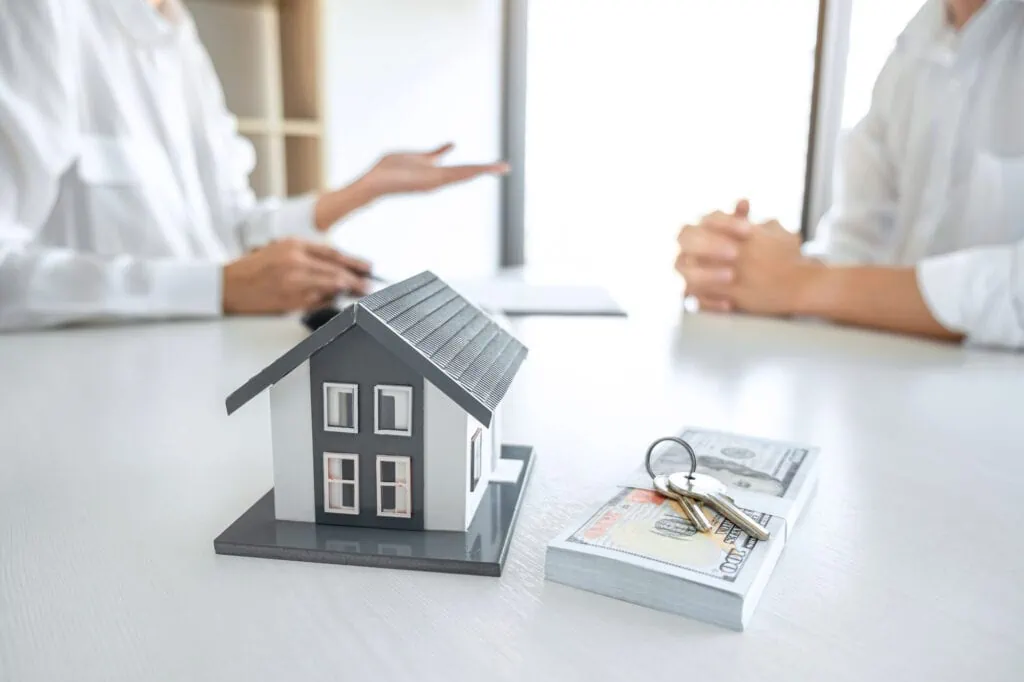 To find tenants, create a detailed screening process for reliable renters. Use sources of income, rental history, credit checks, and references to evaluate applicants. By selecting the right tenants, you'll minimize the risk of late or missed payments and reduce the likelihood of property damage.
As a property owner, it's essential to establish open lines of communication with your tenants. Be responsive to their needs and concerns, and strive to address any issues promptly and professionally. Build a good landlord-tenant relationship to promote long-term stays and lower vacancy rates.
Also, consider leveraging technology to streamline your property management tasks. Use property management software to automate rent collection, maintenance requests, and lease renewals. This will save you time, reduce the risk of human error, and enable you to manage your properties more efficiently.
Finally, don't be afraid to seek professional advice or assistance when needed. Talk to a real estate agent, lawyers, or property managers for informed choices and to follow local regulations. By leveraging the expertise of industry professionals, you can further increase your chances of success as a landlord.
Success as a landlord needs learning, adaptability, and persistence. Follow the guide to build a profitable rental business. Real estate success takes time, needing patience and perseverance. Improve your skills, stay current on trends, and invest in landlord education. With dedication, achieve financial freedom through rental properties.
For questions about buying a home with tenants, tenant potential, or related topics, contact me at 604-670-7052. You can also book a one-on-one consultation here.
All the best,
Darin Germyn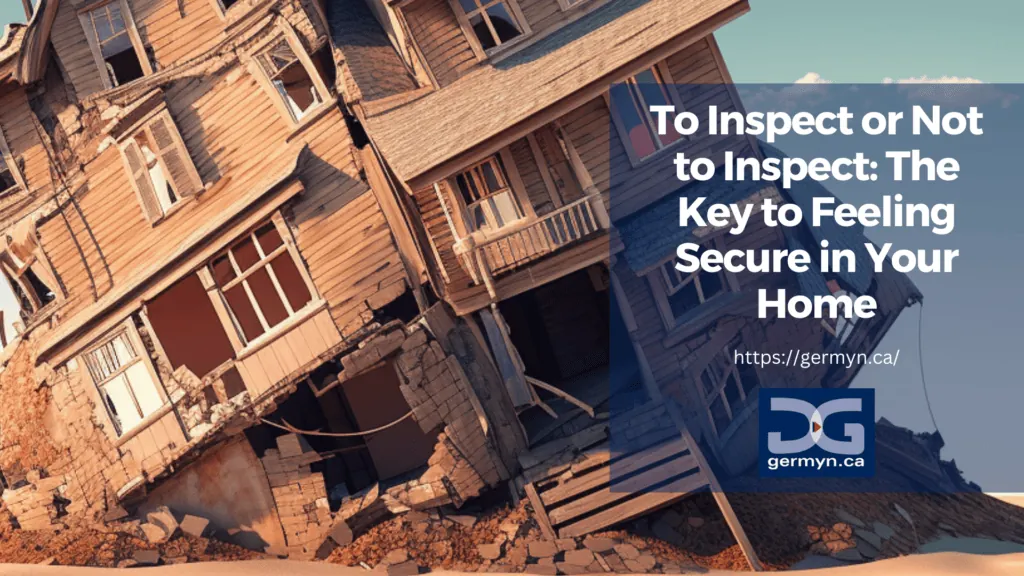 Darin Germyn
09/21/2023
Buying
The wonderful world of home inspections. There are often a lot of opinions around home inspections, some say an inspection is MANDATORY while others say they don't understand why we even need them. We will dive…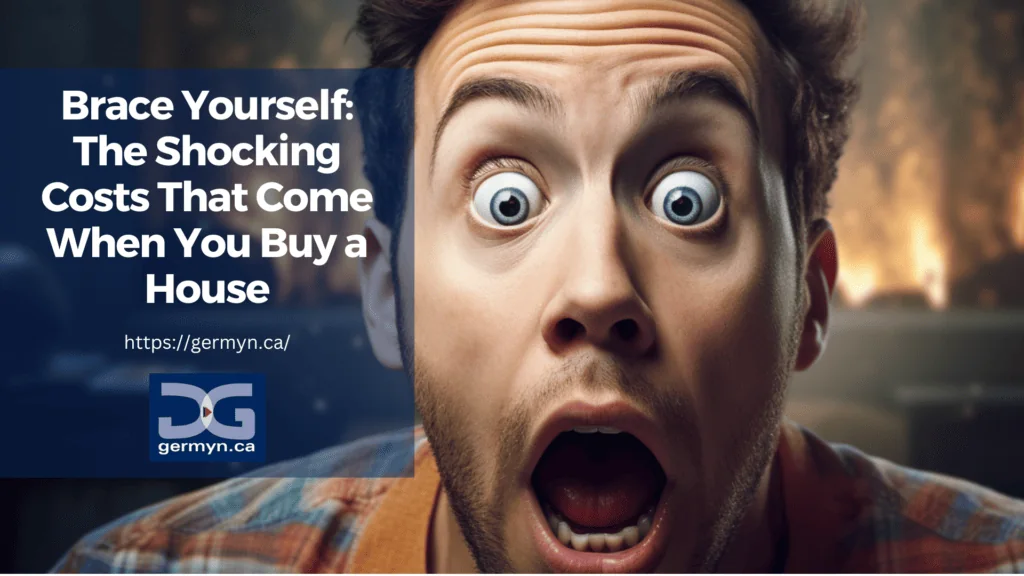 Darin Germyn
09/19/2023
Buying
When buying a home in BC, the costs are not always so cut and dry. It's more than just the price you put on an offer to purchase a home. These costs show up throughout the…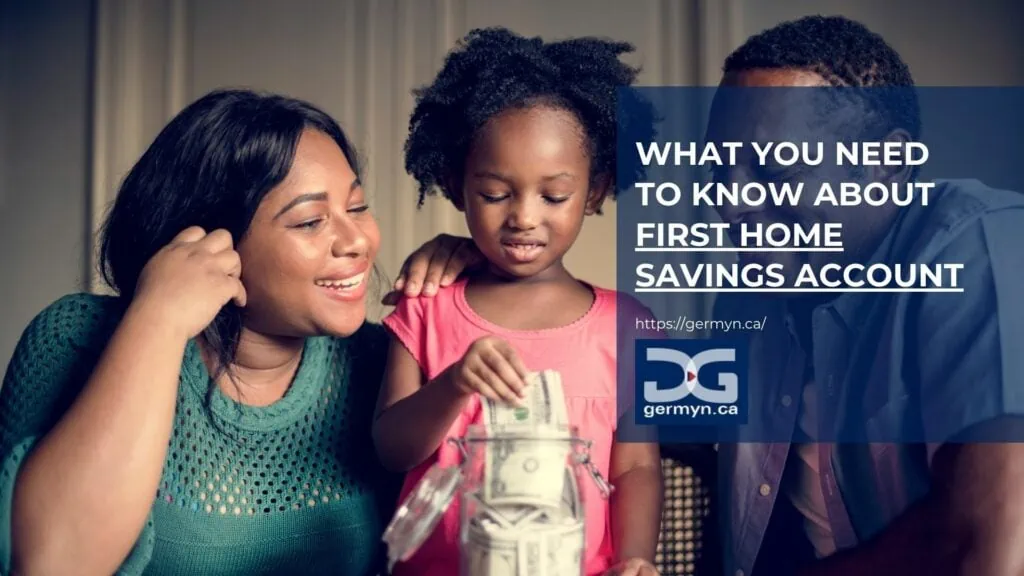 Darin Germyn
09/18/2023
Buying
If you're like most people, you've got a lot of questions about being a first-time homebuyer and maybe even some doubts. How do you save enough for a down payment? What about all those complex terms…
Popular articles from our blog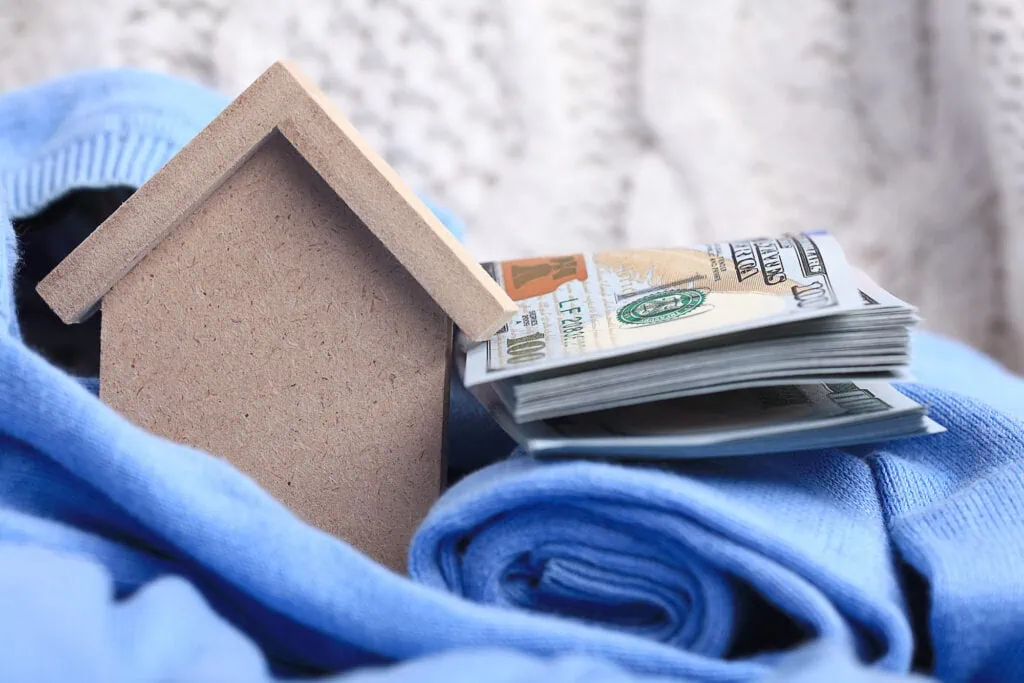 Realtors are great people, but no one really loves paying for one. I get it. Real estate commissions are expensive. Realtors are like the entry gate at Disneyland: we're there, you have to use us, but…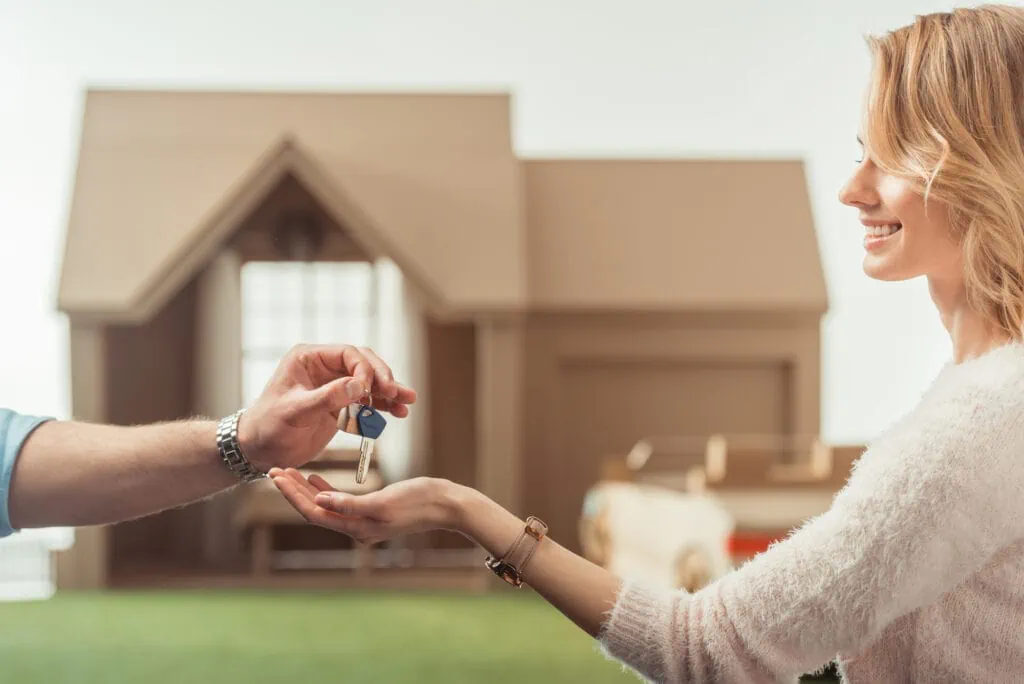 The process of purchasing a home often raises the question, "When is the best time to buy a home?" While various factors contribute to the answer, it is essential to look beyond timing. Buying a Home…