From Abbotsford to Surrey: Starting Over in a New City
07/07/2023
Darin Germyn
Buying
Surrey is a remarkable city that offers an array of opportunities for both its current residents and potential newcomers.
Forget the charm of other Canadian cities like Toronto, Vancouver, and Montreal. Surrey is a place on the national map you want to pay attention to.
Surrey is the 11th largest municipality and the largest city by land area in Canada. This city is by far one of the most popular destinations for immigrants and Canadians from all across the country to call home.
If you are coming from Abbotsford, moving to Surrey doesn't need to upset your social and work life. It's a 40-minute ride (about 45 km) by car from Central City to downtown Abbotsford. So you can still be as close as you need to be between each city.
More than just its convenient location, Surrey stands out for its diverse community.
The city is built on the ethos of inclusivity, valuing each individual's contribution. Surrey is where your family can experience community growth, financial stability, tight-knit communities, and a sense of belonging.
Surrey values and encourages every individual and their contributions to the community, even though more than 50% of the residents consider English as their second language.
Reasons for Moving from Abbotsford to Surrey
Central Abbotsford arguably has a ton of interesting community amenities and values that are worth paying attention to. But the main reasons why so many people choose to move from Abbotsford to Surrey are the following:
Surrey Is a Word Class City and Only Will Get Bigger and Better
Surrey is one of the fastest-growing cities in Canada.
From the millions of dollars of investments from both the provincial and federal governments, this once industrial-dominant community is prospering into a national player. This is in terms of amenities, centrality, and living standards.
If you want to be a part of a vibrant, thriving community, Surrey may be the perfect fit!
Surrey is Central
Surrey provides a superior job market compared to Abbotsford.
Surrey is smack dab in the middle of everything the Lower Mainland offers. The downtown core of Surrey is even called Central City!
The area boasts an abundance of amenities and services, catering to nearly every need imaginable.
It is also projected to become the next prominent downtown destination in British Columbia. It is even expected to surpass Vancouver in population by 2030.
With its strategic position and thriving urban landscape, Surrey embodies the essence of a vibrant and rapidly growing city.
Surrey Is Known Throughout Canada and the World
Surrey is front and centre on the world stage.
It is committed to developing a community that balances a high-quality living environment with a diverse, vibrant, and sustainable local economy.
This economy creates many secure employment opportunities for Surrey residents. And this, in turn, helps establish a strong and stable tax base to support vital community services.
Moreover, it facilitates broad accessibility to consumer goods, services, and business investment prospects.
The Job Market and Employee Satisfaction in Surrey Are Plentiful
According to Glassdoor, a prominent job seeker marketplace and think tank, Surrey outperforms Abbotsford in various aspects, except for CEO approval, where Abbotsford scored higher.
The City of Surrey scored higher in nine areas, including:
Overall Rating
Culture and Values
Diversity and Inclusion
Work-Life Balance
Senior Management
Compensation and Benefits
Career Opportunities
Recommend to a Friend
Positive Business Outlook
Surrey Schools Rank Well
According to the Fraser Institute, Surrey elementary schools outrank their Abbotsford counterparts.
Out of the top 25 elementary schools in BC, Surrey hits the list ten times.Abbotsford? Zero.
Surrey also has a post-secondary option. This includes the following:
Two campuses of Kwantlen Polytechnic
Simon Fraser University
Surrey University of British Columbia campus (that is due to complete construction in 2024)
Surrey Is Safer than Abbotsford
According to Numbeo, Surrey has a higher crime rate compared to Abbotsford. However, in terms of overall safety, Surrey ranks lower.
This is mainly due to a decrease in violent crime in the area, which has been improving year by year.
If you're interested in learning more about the safety of Surrey, you can watch this video.
Tips and Strategies for Finding a New Home in Surrey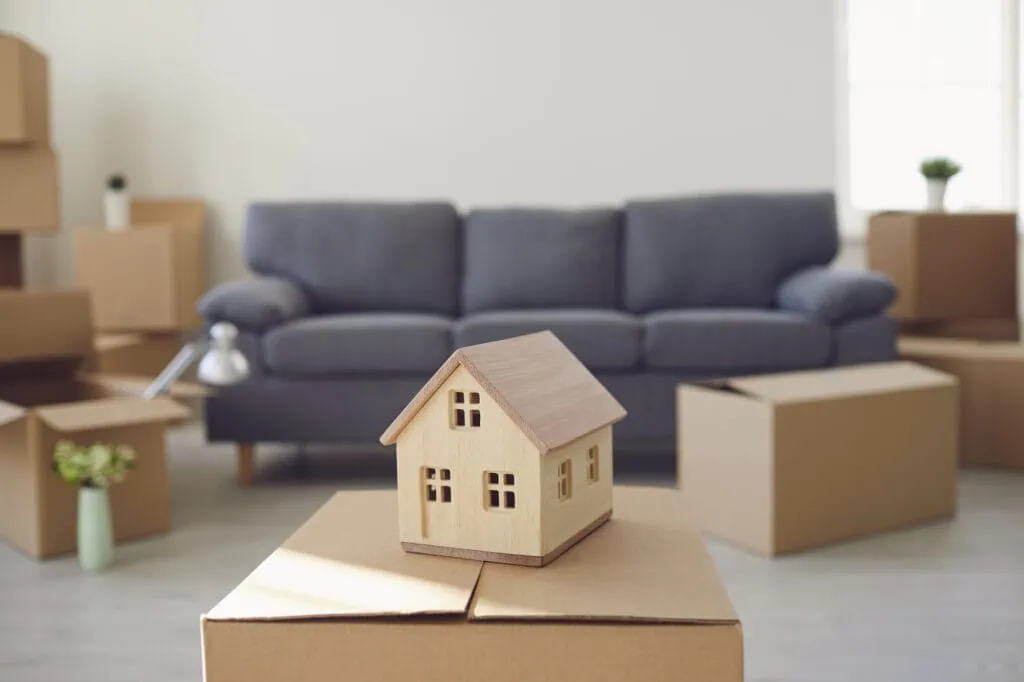 For those thinking of relocating to Surrey, it's important to have a clear plan in mind. Here are some tips to consider.
Do I Have a Home I Need to Sell to Buy My Next Home in Surrey?
If you have a home that you need to sell before purchasing your next home in Surrey, you're not alone.
This is a common situation for many individuals, as they often require equity from their current home in order to proceed with the purchase of their next one.
If I Am Looking for My First Home, Am I Ready To Start?
One of the first steps to getting serious about the home-buying process is to connect with a local real estate expert.
They can help you narrow down areas, get your expectations and information in sync and help roll out the process in a smooth and controlled manner.
Finding a home in the six subareas within Surrey is easy with the right help. These areas include:
Central City (Whalley)
Fleetwood
Cloverdale
South Surrey
Guildford
Newton
Settling In: Adapting to Life in Surrey
Settling in Surrey means immersing yourself in a dynamic city lifestyle. To get settled in there are a handful of ways to get life started immediately:
Surrey schools are in demand. You will want to consider registering the kids in school as soon as possible.
Surrey's rapid transit system is growing. Figure out your transit routes if needing to work out of town.
Grocery stores are plentiful in Surrey. It's recommended to do your research to find the grocery stores that meet your needs and preferences in Surrey.
Plan your workday around traffic if you can. Living in a growing, world-class city comes with lots of people. Prepare for traffic congestion during rush hour. Also, consider travelling during non-peak hours. If you come from Abbotsford, you might already be used to travelling.
Making Connections: Building a Social Network in Surrey
Once you have moved, getting settled in your new community can be challenging without the right help. Our top four recommendations to quickly integrate into the community include:
1. Find Your Neighbourhood Coffee Shop
Coffee is a big cultural emulsifier for people from all over. Luckily, there are dozens of locally run coffee shops all over to meet and greet with your neighbours.
2. Explore your Favourite Restaurants
Surrey features almost every ethnicity of food from all across the globe. The city is even thought to be one of the fastest-emerging food destinations in Canada.
Find a few you love and get to know the staff. And, of course, enjoy the food!
3. Go Outside
Whether with your kids on the weekend or for yourself, Surrey is the city of parks.
In these parks, you will find people of all ages outside. You will see them enjoying the playgrounds, playing cricket, baseball, soccer, and rugby in the sunshine. You'll also find some enjoying the walking trails and more.
Don't be afraid to go outside and enjoy yourself!
4. Community Centres Are Full of Great People
Working out at the community gym, dropping the kids off for daycare, or participating in the many activities hosted by the city?
The community centres are a great place to bring everyone together.
Exploring Surrey: Amenities, Top Places to Visit, and Things to Do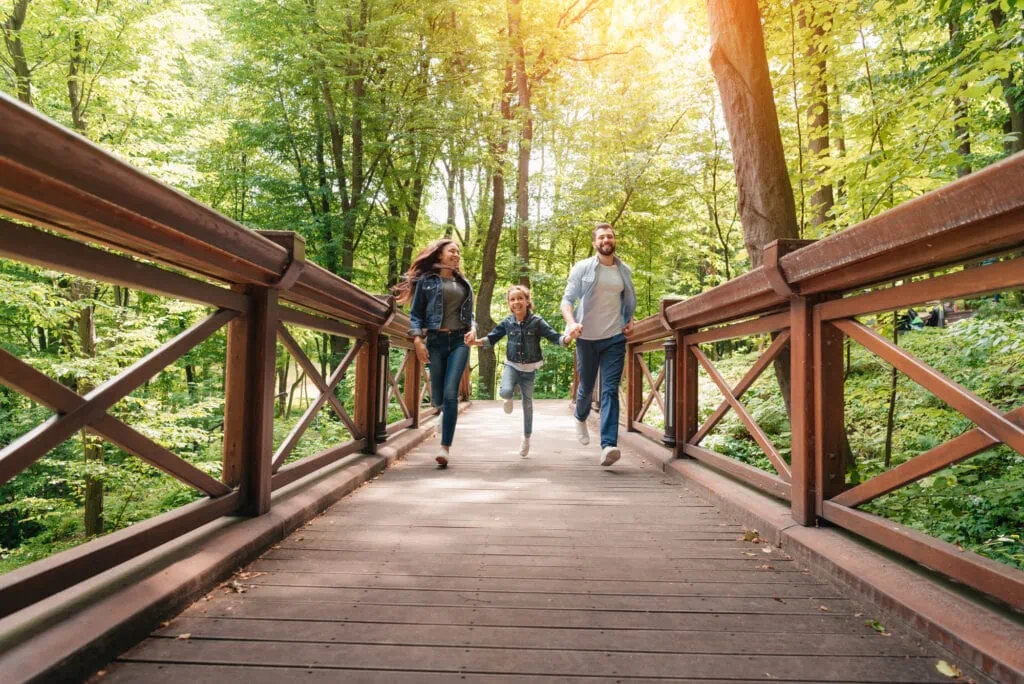 Surrey is teeming with amenities and attractions. On top of being the city of parks, here are some of our top recommendations of things to check out in Surrey:
Parks

Bear Creek Park
Crescent Park
Sunnyside Urban Acres
Fleetwood Tynehead

History and Museums

Heritage Campus in Cloverdale, including the Museum of Surrey
BC Vintage Truck Museum
Stewart Farm House
Favourite Dining Spots

My Shanti
The Vault
New York New York
Old Surrey Restaurant

Must-Do

Visit Crescent Beach for a paddleboard
Catch a show at the Bell Performing Arts Centre
Take a whale-watching trip out to the Strait of Georgia

Culture

Vaisakhi Parade
Canada Day at Holland Park
Cloverdale Rodeo
Fusion Fest

Shopping

Guildford Mall
Grandview Shopping Centre
Central City
Navigating the Move: Overcoming Possible Challenges and Setbacks
Moving from Abbotsford to Surrey is going to present you with a few obstacles that are going to require some thought and planning to overcome.
The good news is we can help you overcome these specific challenges and setbacks with the perfect solutions.
Homes Are More Expensive
Homes in Surrey tend to have higher housing prices compared to similar properties in Abbotsford. This is due to its proximity to popular areas in the Lower Mainland.
It is important to conduct thorough research in advance. This will allow you to understand how far your money can go when selling your current property and relocating.
Additionally, involving your mortgage provider in the conversation is crucial. This is to ensure you have a comprehensive understanding of your financial options and implications.
Surrey Is Highly Diverse
Surrey is known for its rich diversity. And this can sometimes catch people off guard, particularly if they find themselves in an area with a dominant ethnicity they were unprepared for.
This emphasizes the importance of partnering with a real estate agent. They have extensive knowledge of the different neighbourhoods and communities within Surrey.
Their expertise can help individuals find a location that aligns with their preferences and cultural expectations.
Surrey Is Growing Fast
Surrey is experiencing rapid economic growth and development. When considering a neighbourhood in Surrey, it is crucial to gain an understanding of the community plans for each area.
Besides seeking guidance from a real estate agent who specializes in the region, you can explore Surrey's Official Community Plan for further information.
Transit in Surrey Is Currently Limited
To be frank, unless you intend to reside in downtown Surrey, the public transit options within the city may not be optimal.
Access to rapid transit can be challenging in Surrey City. So, it is essential to carefully review bus routes, traffic conditions, and navigation requirements well in advance.
There are only a few major arterial roads that provide access to major highways. So, it is crucial to consider this factor beforehand when planning your transportation needs in Surrey.
Competing in a Busty Real Estate Market Is Normal
Surrey's real estate market is experiencing significant growth and is expected to continue to be in high demand in the coming years.
This has consistently positioned Surrey as one of the top investment destinations in British Columbia.
To navigate the competitive real estate market in Surrey successfully, it is advisable to establish a strategy in collaboration with both your mortgage professional and real estate professional.
By doing so, you can align your goals and assess expectations together, ensuring that you are well-prepared to compete effectively and prudently in this sought-after real estate market.
We Look Forward to Welcoming You!
The difference in quality of life between living in Surrey and Abbotsford is quite noticeable and, most importantly, worthwhile.
If you appreciate residing in a thriving, world-class city—one that embraces progress, is abundant in parks, celebrates diversity, and fosters a strong sense of community—then Surrey is the place for you.
We hope that one day you choose to visit, and if you ever decide to buy a home in Surrey, the Germyn Group would be delighted to show you around.
Before we conclude, we have a helpful note for you: If you have already sold your Abbotsford home and are in need of a checklist for packing and moving to Surrey, you can find one here.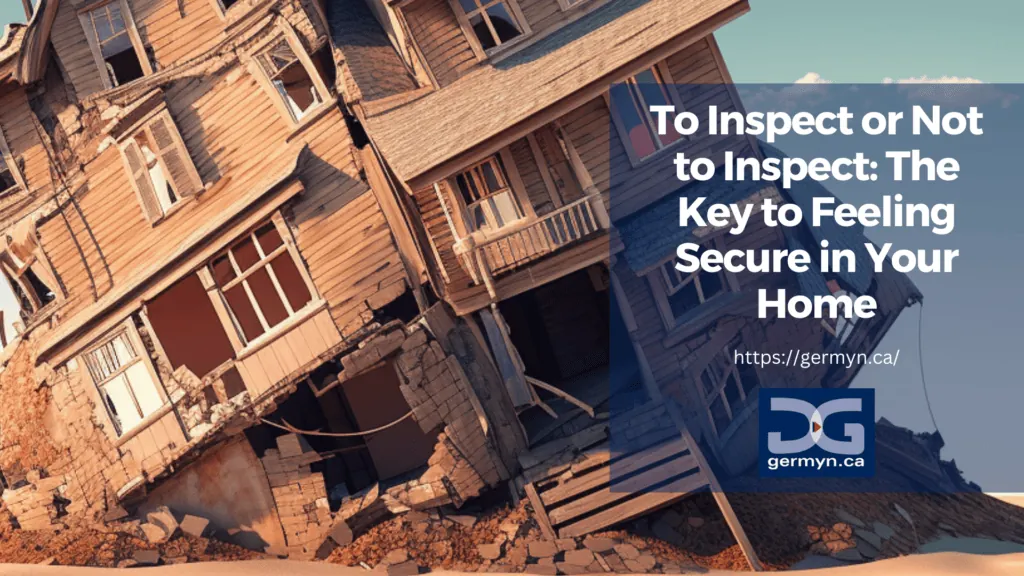 Darin Germyn
09/21/2023
Buying
The wonderful world of home inspections. There are often a lot of opinions around home inspections, some say an inspection is MANDATORY while others say they don't understand why we even need them. We will dive…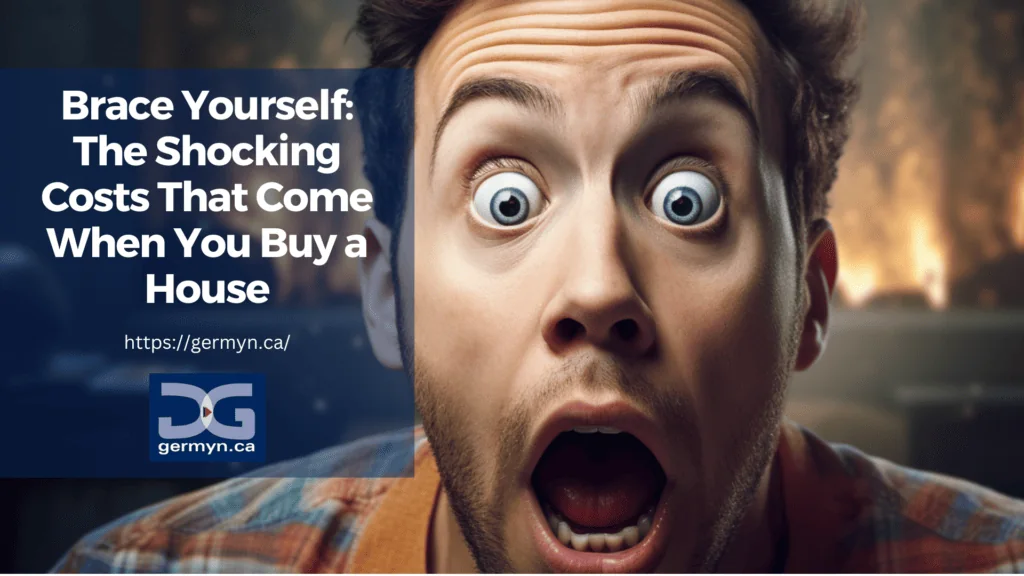 Darin Germyn
09/19/2023
Buying
When buying a home in BC, the costs are not always so cut and dry. It's more than just the price you put on an offer to purchase a home. These costs show up throughout the…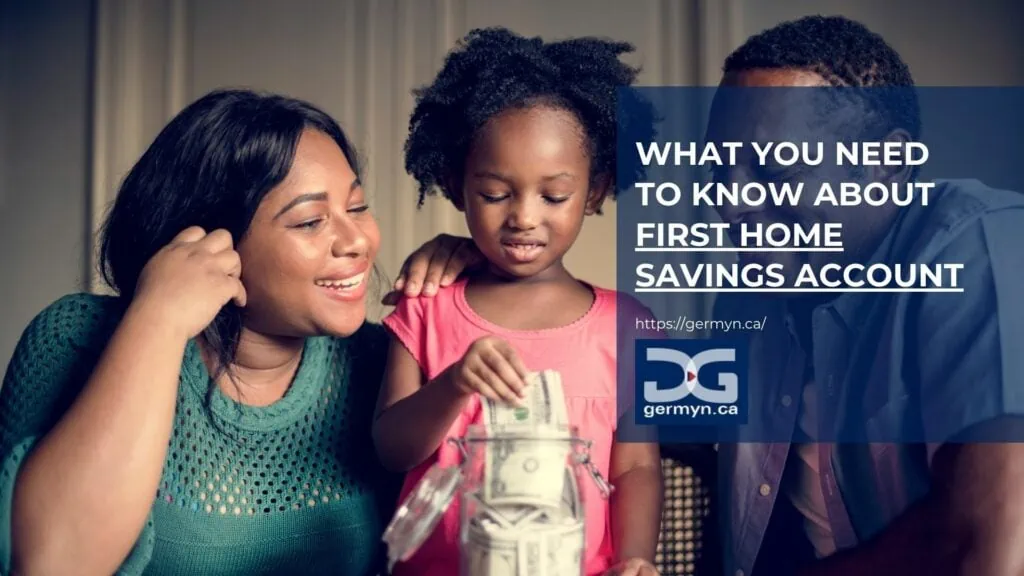 Darin Germyn
09/18/2023
Buying
If you're like most people, you've got a lot of questions about being a first-time homebuyer and maybe even some doubts. How do you save enough for a down payment? What about all those complex terms…
Popular articles from our blog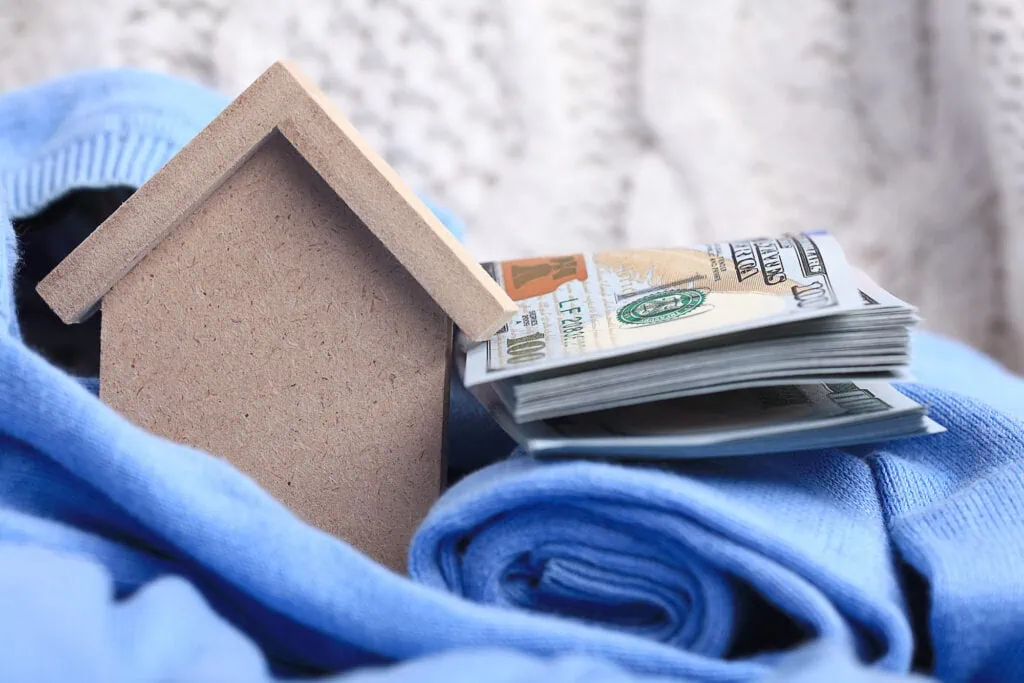 Realtors are great people, but no one really loves paying for one. I get it. Real estate commissions are expensive. Realtors are like the entry gate at Disneyland: we're there, you have to use us, but…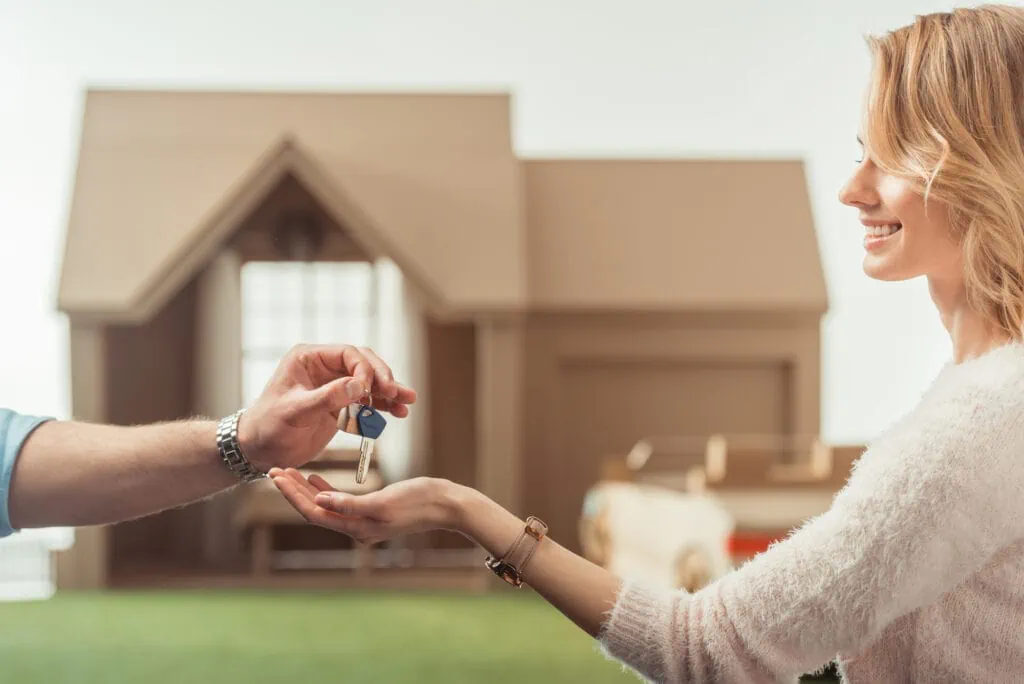 The process of purchasing a home often raises the question, "When is the best time to buy a home?" While various factors contribute to the answer, it is essential to look beyond timing. Buying a Home…