How to Sell Your Home and Buy a New One Without Stress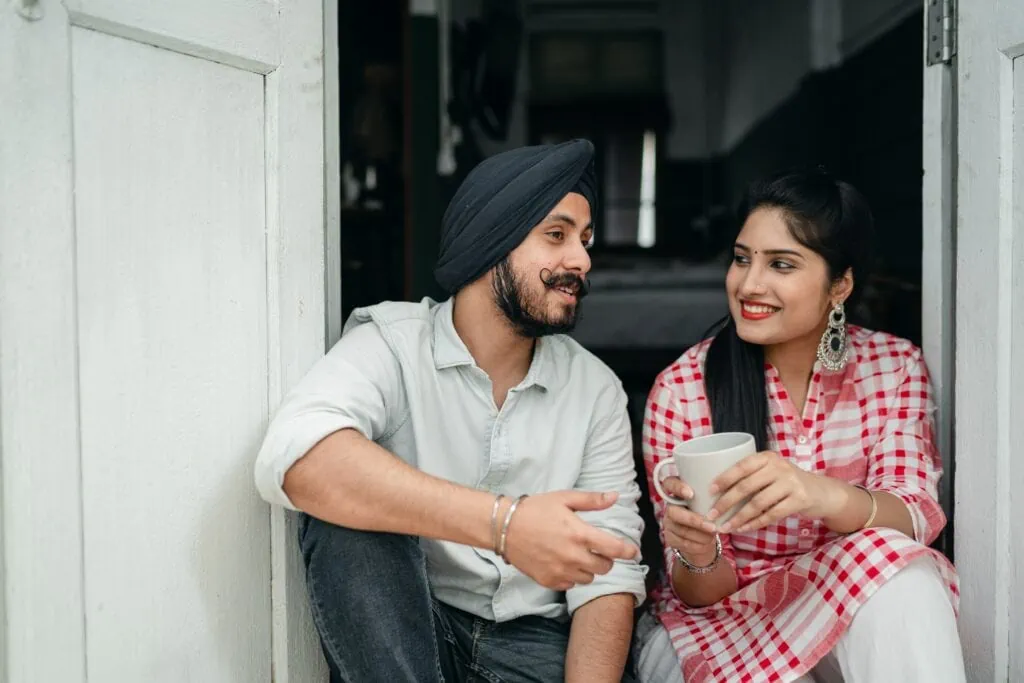 Oftentimes, my phone rings with would-be home sellers and wanna-be home buyers who just want to get out of their current property and move into something bigger.
Their reasons for this are many; maybe they want something closer to the grandparents or some more space in the new home where their kids can finally have that backyard.
All these people looking to sell their homes and get into a new home always seem to have the same challenges and the same concerns.
These concerns are all very solvable if these home sellers go through the right steps to get to figure out the information that you need to be successful.
When they go through these five steps in the right order and correctly, it sets them on a path to complete success when it comes to selling and buying their home.
Not only that, it ensures they have complete clarity in exactly how everything is going to unfold, including what's going to happen with their finances.
Failing to complete these five steps, well, it's going to be a rocky experience.
They're going to end up with a lot of stress. They're going to end up with a lot of confusion, and they're probably going to end up buying a home that they don't love.
This five-step framework on how to proceed through the home selling and home buying process helps to do it like a pro. In fact, these are the same 5 steps we use with our own clients in the market we serve in Surrey, BC, and surrounding neighborhoods to help sell their homes and buy new homes, all with complete precision, financial clarity, and total control in the entire situation.
You can also access our PDF that we just created so you can do this work at home before you ever have to call a real estate professional by clicking here.
1. You Need to Know How Much Your Home Is Worth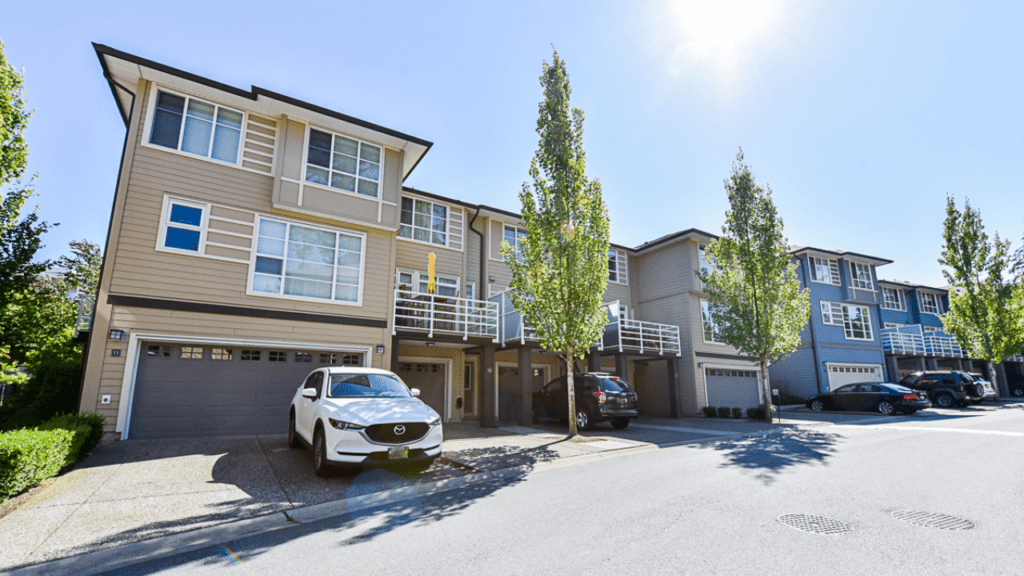 Jumping into our five-step framework, the first step that you're really going to want to understand is how much your home is worth.
And I don't want you to get freaked out about calling a real estate professional to give you this information; here's the reason why. Any real estate professional that you're calling over to come give you a value on your home should be on your team.
If you don't feel like they are, you shouldn't be calling them in the first place.
You need to have a very high level of trust with whoever you choose to work with. You can be absolutely crystal clear that selling today is probably not something that you're planning on doing, but it might happen in the future.
Pending you can get a great price for your home that makes sense for all your financial needs, you may consider moving forward.
A great real estate professional that you can trust is going to be cool with that, and they're going to want to help you and give you an accurate idea of what your home is worth in today's market.
Once you have that estimated value of what your home likely could sell for today, it's time to get to step two.
2. It's Time to Get a Pre-approval.
It's really important that you understand the differences between getting a pre-approval or getting a simple pre-qualification, which is a big no-no in this case.
You need to make sure that you know your finances inside out for this whole plan to come to fruition. Once you have your mortgage approval, you're also going to have likely a rate hold, which will give you anywhere between 90 and 120 days of locked-in at the best rate available at the time.
This is really great because should you need it and should you choose to move forward with your plan, you can benefit from the lowest available rate.
To see what current mortgage rates are available today, click here.
3. Run Your Pre-approval Numbers for Financial Clarity
This is going to take us to step three, and step three is you need to run your numbers to make sure this is actually going to work. There can be a lot of confusion around all the expenses that are involved when you are selling and buying a home, but there doesn't have to be.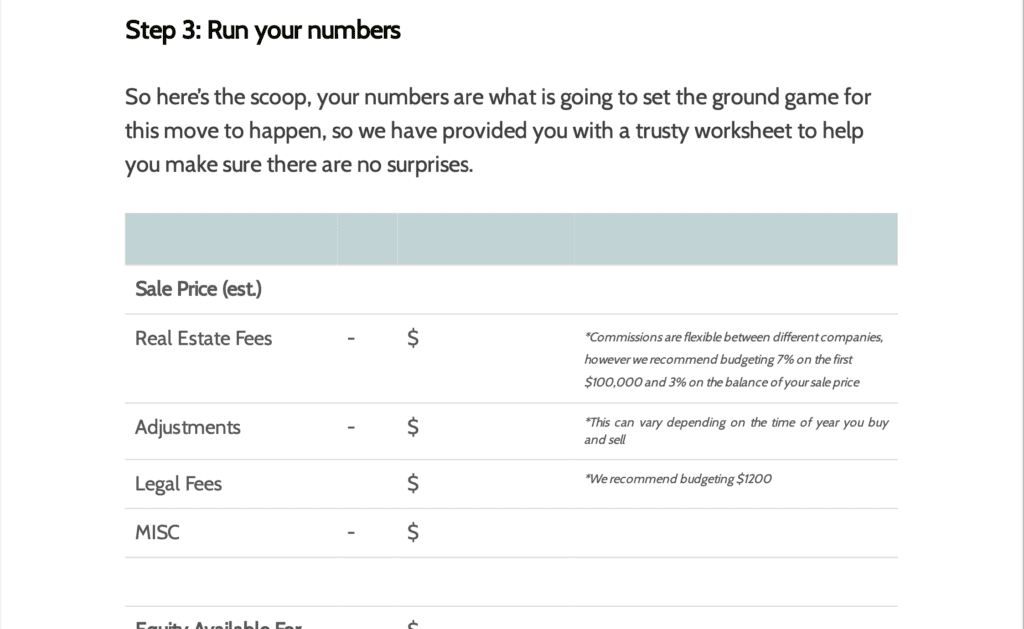 In our newest PDF, we have broken down every expense that you should really anticipate when you both sell and buy a home so you can have absolute clarity on how much money is going to be left over to put toward the new home.
I cannot stress enough that this cannot be a surprise to you.
You cannot be surprised by the numbers because that is the number one path that you're going to take to absolute disappointment when it comes time to sell and then buy.
We've gone ahead and provided some example numbers in the PDF that you can fill out and work along with so you have a very clear idea of what it's going to cost you to do this.
4. Tour Homes for Sale Within Your Estimated Budget
Now that we know roughly what your home is worth, and we have an idea of what you can spend and what is going to be left after the dust settles when you sell and then buy, now it's time to make sure that you can do what you want to do in terms of your goals of moving to a new property, and that they actually align with your budget.
Before ever putting your home on the market, you need to make sure that the home that you envision in your head or the one that you've been searching on Realtor.ca for and looking at every night before bed (because that's exactly what you're doing right now, right)!
You need to make sure that the homes you can actually afford look like what you think they're going to.
This is another example of where you're going to lean on a trusted real estate professional to maybe take you out and view some of those homes in person so you're not surprised by what you're walking into.
I can't stress enough that you are not going on this search to go find the home. You're not out there to buy a home today.
What you are going out there to do is to make sure that if you had to make a buying decision today, you would be comfortable with the type of product that is available within your budget.
This is going to give you enormous comfortability when it comes time to put your home on the market, knowing that the type, style, and finish of the home that you can afford is actually out there.
5. You Are Ready to Put Your Home on the Market in Confidence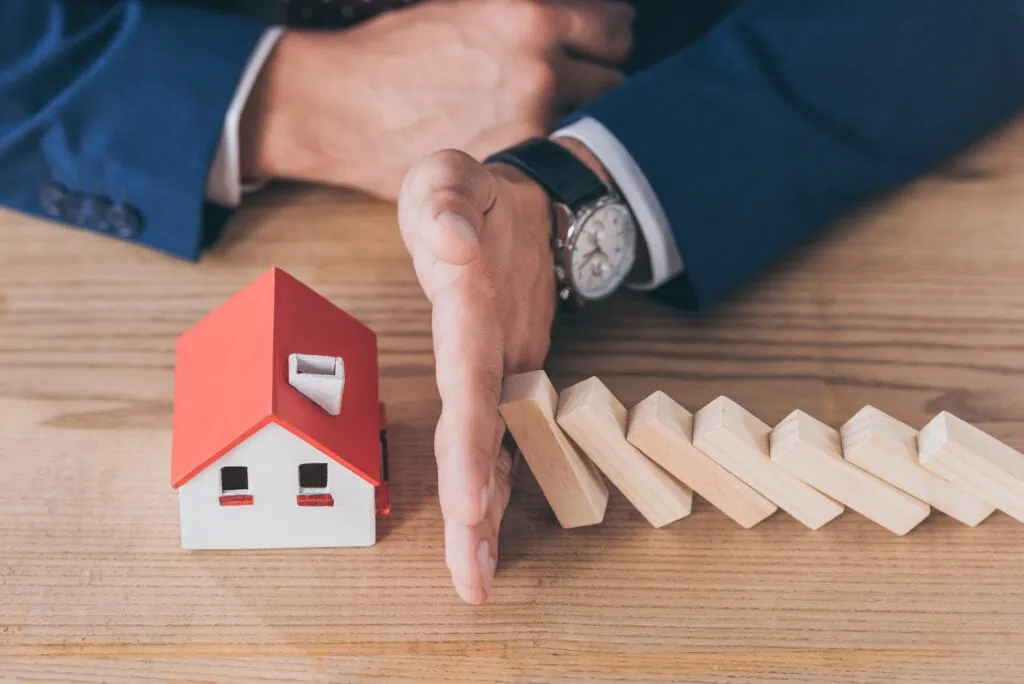 Once you've successfully run through steps 1-4, it's time to put your home on the market.
You have completed all the homework you need to do to make sure that your plan is a smart one for you and your family.
You're now better equipped to navigate the real estate market with confidence.
A few important points you will want to consider as you begin with step 5, however.
Not every home that goes for sale actually sells.
Not every real estate agent can negotiate a final sale price as effectively as some others might. 
Not every sales professional is going to market your home to the same extent as others.
It's really important to understand that the agent you select to market and help sell your home only matters if the results matter.
Do your homework on the realtor that you hire because it really makes a difference. This is your financial future we're talking about, so you don't want to take it lightly. 
You Are Now Prepared to Sell Your Home and Buy Your Next One
Now that you know the five-step framework on how to sell your home effectively and make sure you know exactly what you're buying on the other end with no surprises, be sure to download our free PDF to take you through these steps in point form. 
You're going to love the worksheet in this PDF as well, which is going to help you know your numbers inside out when it comes time to not only sell but also buy.
For anybody out there who is looking at upgrading their home, I hope this short article gives you a little bit of clarity in terms of how to make it work properly.
In the end, you're now armed with the information that's going to help you navigate the process as smoothly as possible, eliminate all confusion and surprises, and just really allow you to proceed with confidence.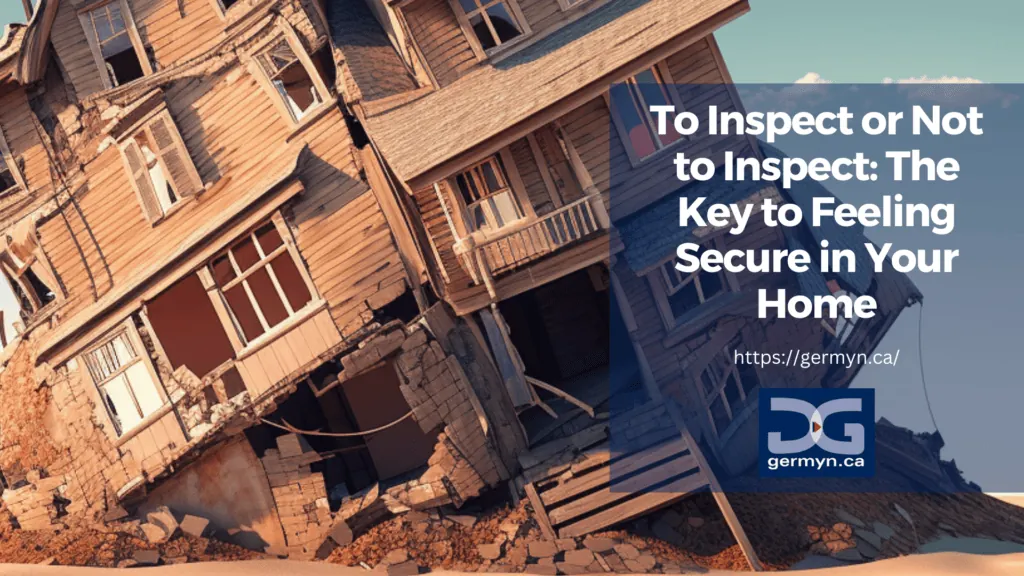 Darin Germyn
09/21/2023
Buying
The wonderful world of home inspections. There are often a lot of opinions around home inspections, some say an inspection is MANDATORY while others say they don't understand why we even need them. We will dive…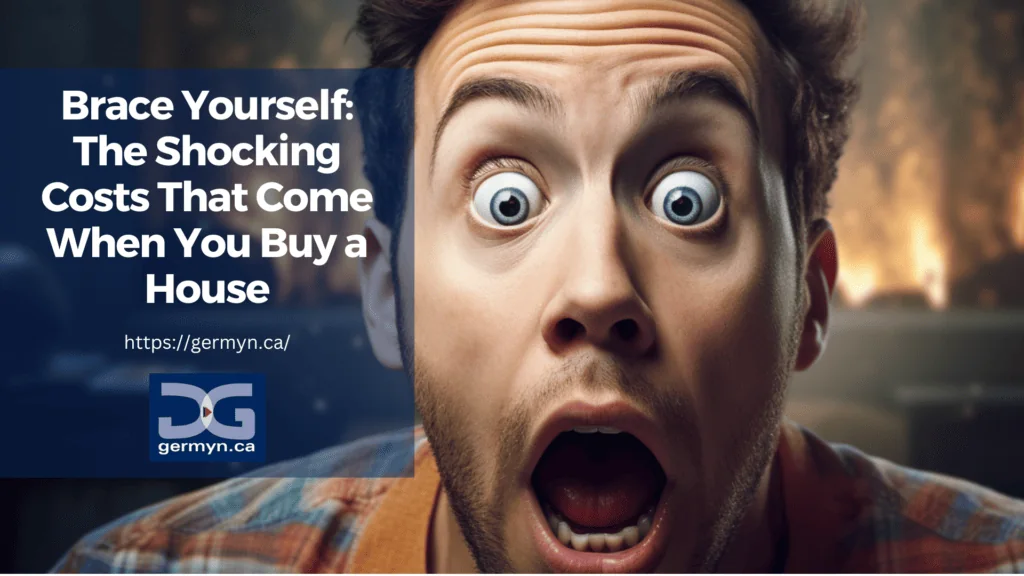 Darin Germyn
09/19/2023
Buying
When buying a home in BC, the costs are not always so cut and dry. It's more than just the price you put on an offer to purchase a home. These costs show up throughout the…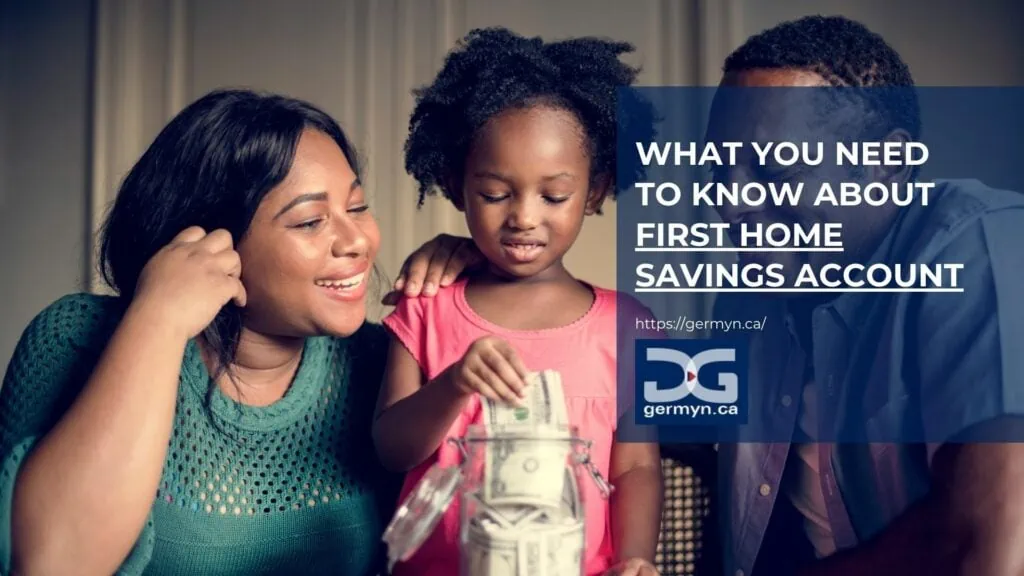 Darin Germyn
09/18/2023
Buying
If you're like most people, you've got a lot of questions about being a first-time homebuyer and maybe even some doubts. How do you save enough for a down payment? What about all those complex terms…
Popular articles from our blog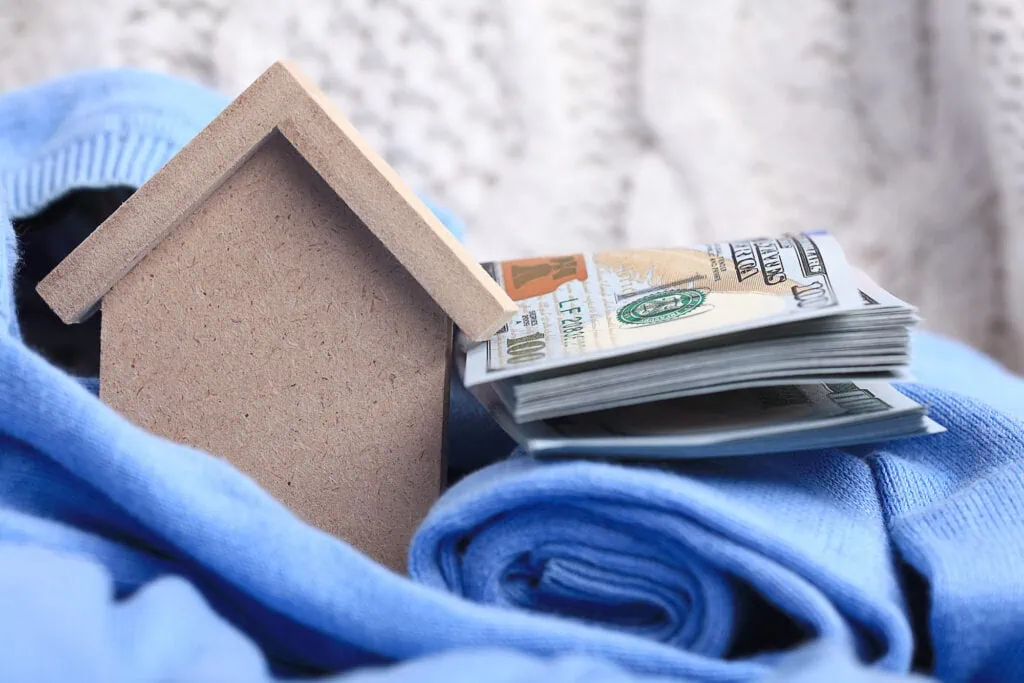 Realtors are great people, but no one really loves paying for one. I get it. Real estate commissions are expensive. Realtors are like the entry gate at Disneyland: we're there, you have to use us, but…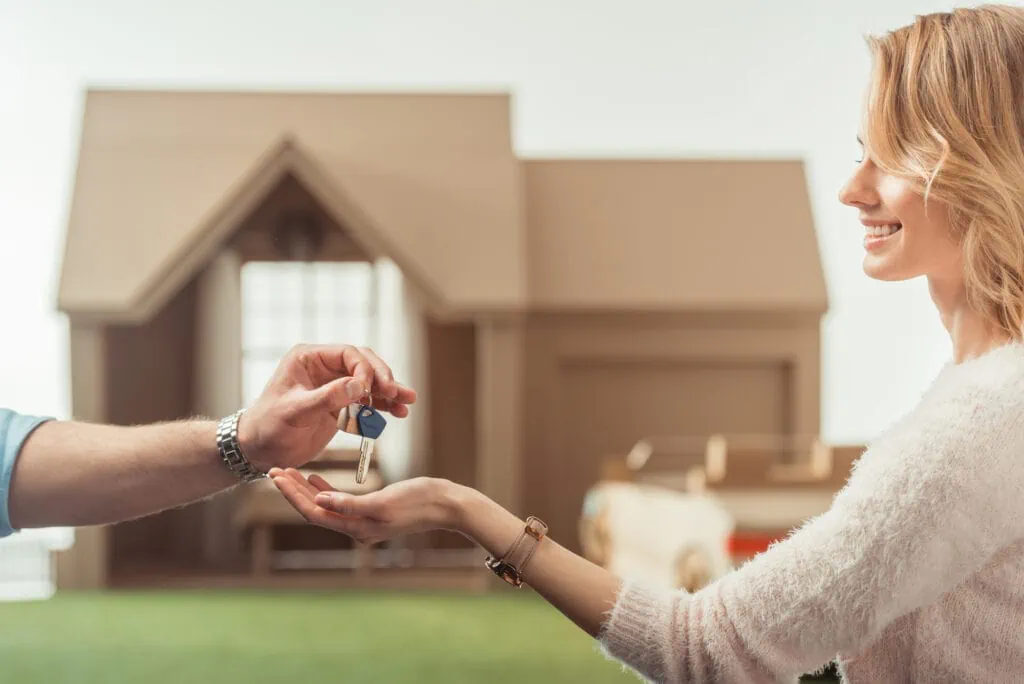 The process of purchasing a home often raises the question, "When is the best time to buy a home?" While various factors contribute to the answer, it is essential to look beyond timing. Buying a Home…