Surrey Neighbourhood Guide: Best Communities in Surrey, BC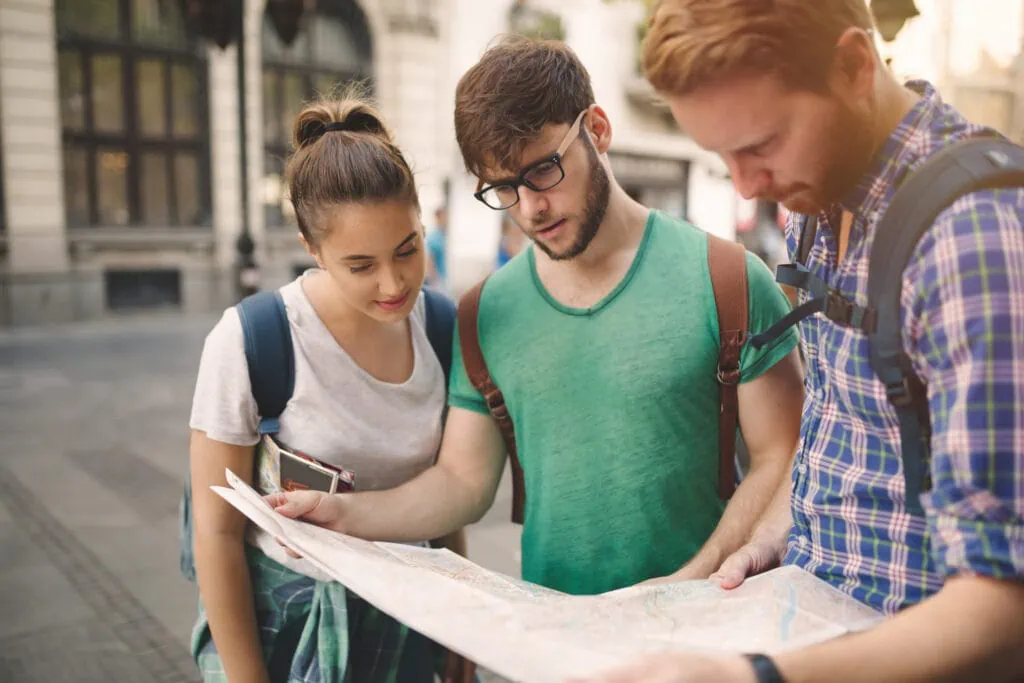 An Overview of the City's Neighbourhoods
Are you looking to plant your roots in the Great White North? Look no further than the bustling Surrey City, Canada! With its unique array of neighbourhoods, there's something for everyone.
So, let's take a quick tour of some of Surrey's best areas.
Surrey is a city in the Metro Vancouver area of British Columbia. It is the province's second-largest city, with over half a million population.
Surrey is known for its diverse community, beautiful parks, and thriving economy. The city is divided into six town centres, each with unique character and charm.
In this article, we'll give you an overview of the city's neighbourhoods to help you find the one with the best Surrey real estate for you.
Newton: Surrey's Cultural Hub and Diverse Neighbourhood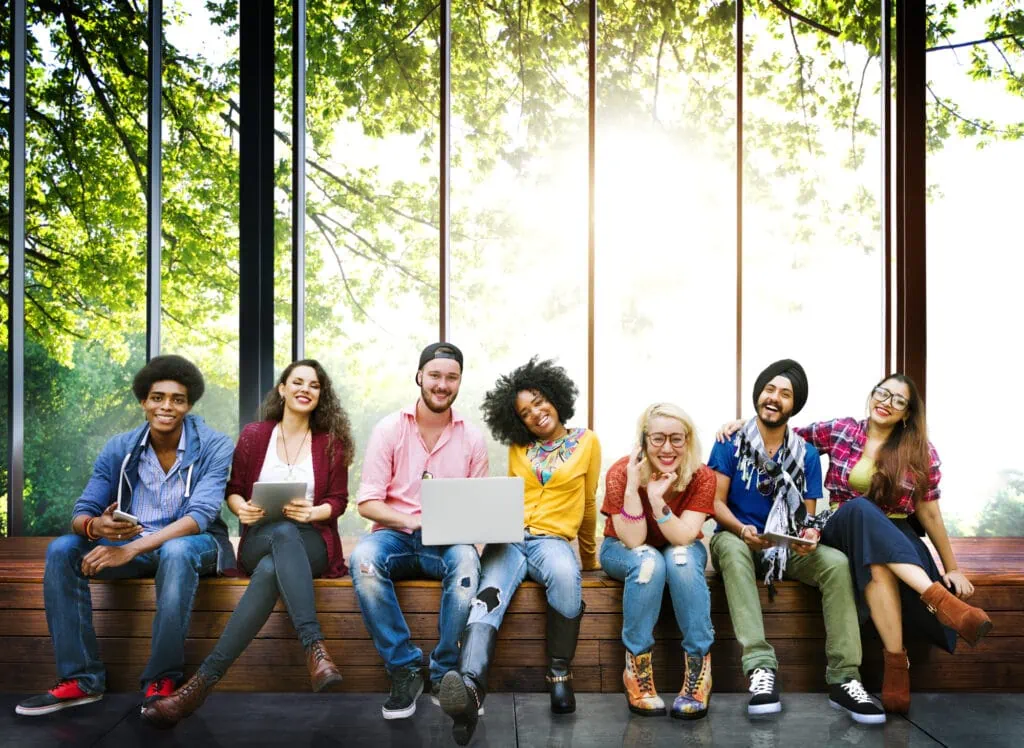 If you're looking for a neighbourhood that's as vibrant and diverse as you are, look no further than Newton in Surrey City!
This cultural hub has everything you need to live life to the fullest, from arts and culture to food and fun.
Being relatively central, Newton is also considered an industrial hub of Surrey. It features some incredible companies like Powertech Labs. This is one of the largest clean energy testing and research labs in all of North America. Pretty cool, right?
In terms of residential properties, Newton boasts various types of housing for its residents. They've got great options for detached homes, townhomes, and condominiums.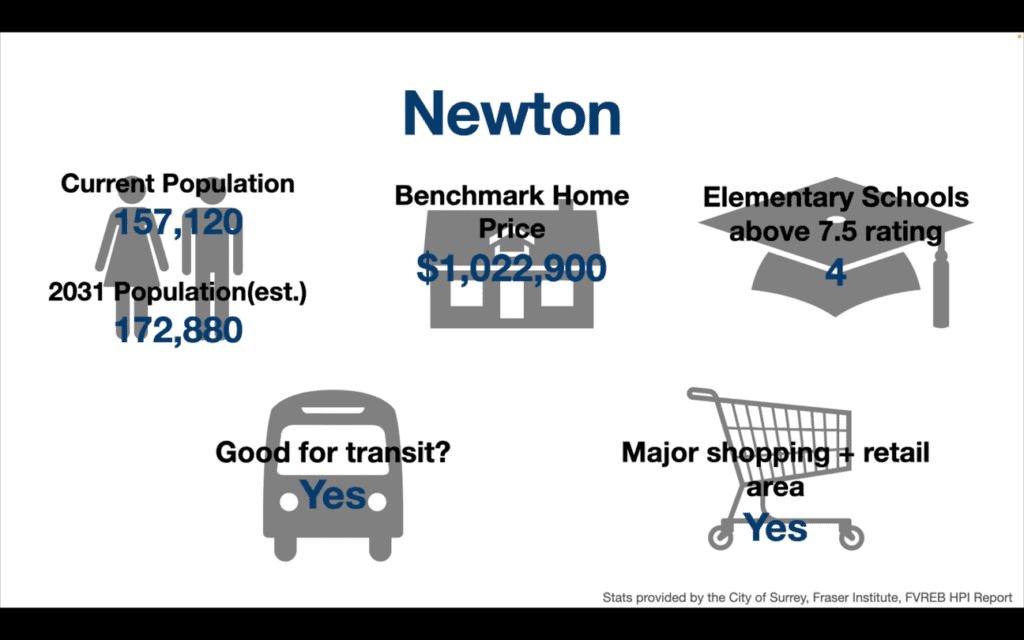 Arts and Culture
Newton is home to the Newton Cultural Centre, where creativity thrives and inspiration flows. Whether you're a visual art, music, or theatre fan, you'll find something to tickle your fancy here.
You know you're in good hands when the City of Surrey recognizes the Centre as a key cultural facility in the area.
Surrey Culinary Scene
Now let's talk food. Newton has a culinary scene that's as diverse as its residents. With over 100 restaurants and cafes, you'll find cuisine from all over the world here.
Feeling like some sushi? Check out Sushi Wara or Koko Japanese Restaurant.
Craving some comfort food? Head to Sammy J's Grill and Bar or Townhall Public House.
If you're a street food lover, you will want to attend the Newton Community Market, which showcases some of the area's best food trucks and vendors.
A Melting Pot
Speaking of diversity, Newton is truly a melting pot of cultures.
According to the 2016 census, over 60% of the residents in Newton are immigrants. It also has one of the largest Punjabi communities in all of Canada. These make it one of the most multicultural neighbourhoods in Surrey.
This diversity is celebrated each year at the Surrey Fusion Festival. This two-day event attracts over 50,000 people and showcases music, dance, and food from all over the world.
The Best Parks in Town
But wait, there's more! Newton is also a great place to get outside and enjoy nature.
The neighbourhood is home to several parks. This includes the lush and peaceful Hazelnut Meadows Community Park and the action-packed Unwin Park.
Guildford: A Shopper's Paradise with Easy Access to Transit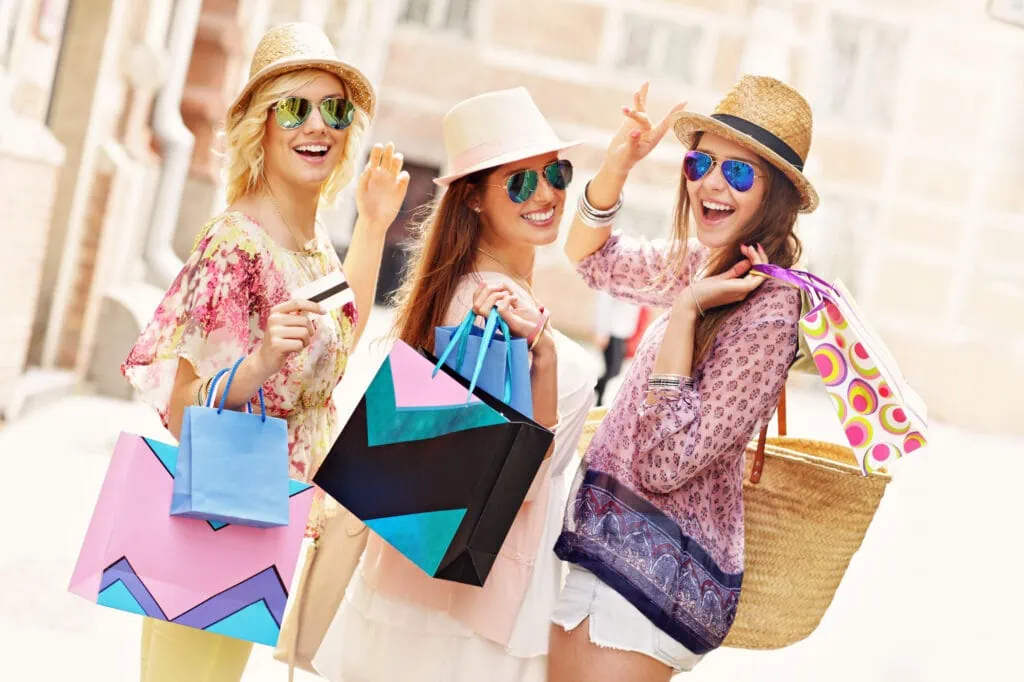 This established neighbourhood is ideal for families, young professionals, and those with a taste for the good things in life.
Guildford is a highly diverse area where you'll find just about every make and model of a person. This makes it such a wonderful community to live in.
Guildford is also a shopper's paradise! This neighbourhood has Guildford Town Centre, the largest mall in Surrey. Inside the shopping mall are several stores and services, so you'll always have options!
But Guildford isn't just about retail therapy—it's also a comfortable living place. It offers convenient access to major highways and public transportation options. Its accessibility makes it the perfect base for exploring the rest of the region.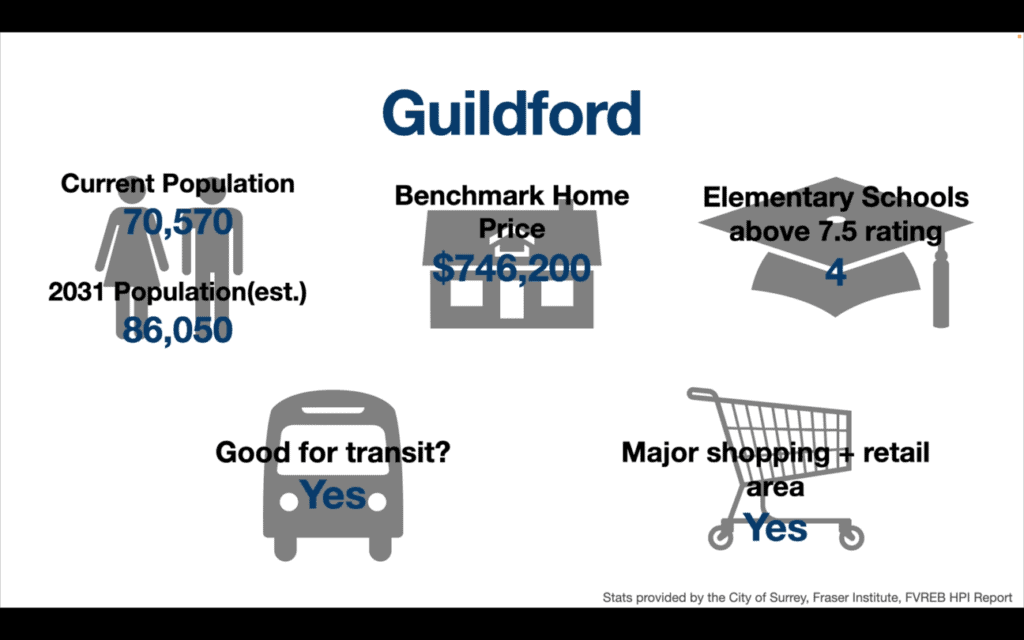 Guildford's Thriving Environmental Community
One of the highlights of Guildford is the Green Timbers Urban Forest, a 183-hectare park home to over 7,000 trees. The park is a well-liked destination for hiking, picnics, and observing birds. With these features alone, its appeal is easily understandable.
Guildford is an eco-friendly community that prioritizes the environment. Initiatives like the green waste program and bike-sharing system aim to reduce greenhouse gas emissions in the area.
Additionally, Guildford is setting an example in sustainable transportation. For example, they managed to increase the number of electric vehicle charging stations in the area. This encourages the residents to reduce their carbon footprint by incentivizing the use of electric vehicles.
Guilford's Commitment to Education
Now, let's remember education. The Guildford Park Secondary School provides education to students from Grades 8–12.
They offer different programs and extra-curricular activities to ensure a well-rounded education for the student body.
South Surrey: Luxury Living and Beachside Communities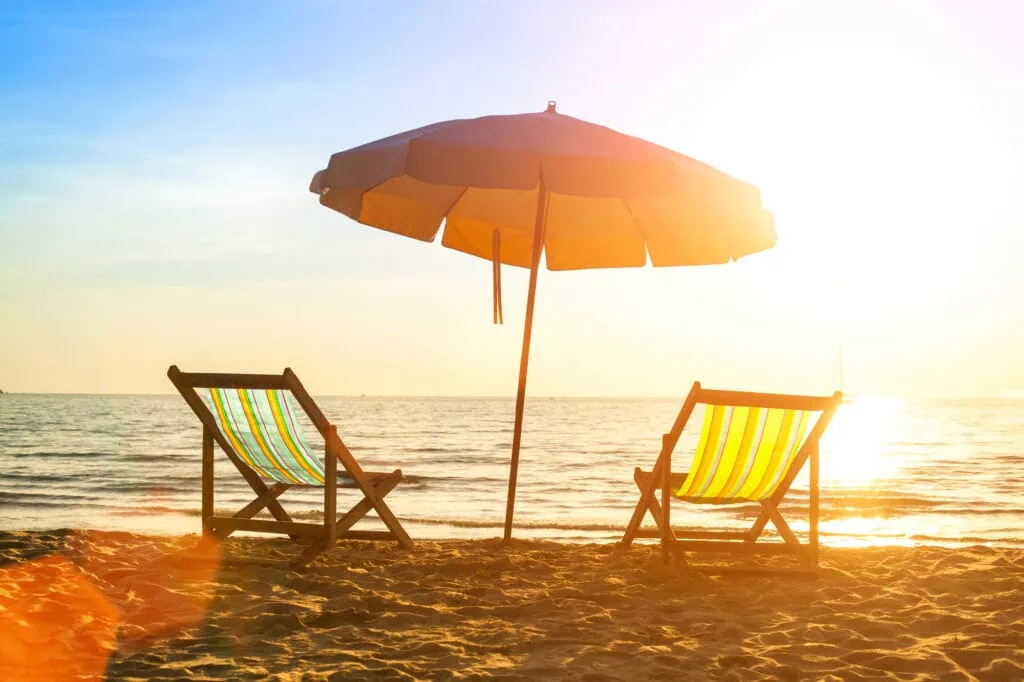 South Surrey is the suburban paradise you've been dreaming of! With its picturesque streets, friendly community, and stunning views, you'll feel like living in a storybook.
South Surrey is the largest area by land volume in all of Surrey. It also offers border access to get into the United States easily.
But there's more to this neighbourhood than meets the eye. Let's take a closer look!
The Great Outdoors
Are you an outdoor enthusiast? Then, you'll fall in love with South Surrey's lush green spaces, parks, and nature reserves.
Stroll along the beach and watch the waves crash against the shore at Crescent Beach. Or hike through the peaceful forests and spot local wildlife at the Sunnyside Acres Urban Forest Park.
But that's not all! In South Surrey, there are exciting water sports activities, including kayaking and jet skiing.
South Surrey's Thriving Economy
South Surrey isn't just about the great outdoors—it also has a thriving economy.
The city is home to numerous top-notch schools, colleges, and universities. This makes South Surrey an ideal destination for students, young professionals, and families.
In addition, the community thrives with a flourishing technology, healthcare, and education sector. It is a prosperous and dynamic community.
Love for the Environment
South Surrey takes environmentalism seriously, and it shows.
The city has implemented various green initiatives. This includes an extensive recycling program, using solar energy, and promoting electric vehicles.
This has earned South Surrey recognition as one of Canada's Greenest Employers by Mediacorp Canada Inc.
South Surrey's Cultural Scene
South Surrey boasts a lively cultural scene that features a plethora of museums, art galleries, and theatres. They showcase both local and international talents.
Food enthusiasts will rejoice as the area offers a diverse culinary scene. The community has many restaurants serving delectable cuisines from around the globe.
It's no surprise that South Surrey is consistently ranked among Canada's top places to live.
With its low crime rate, excellent healthcare facilities, and high standard of living, it's a true gem! And with over 96,000 people calling it home, you'll be in good company.
Whalley: A Developing Neighbourhood with a Vibrant Future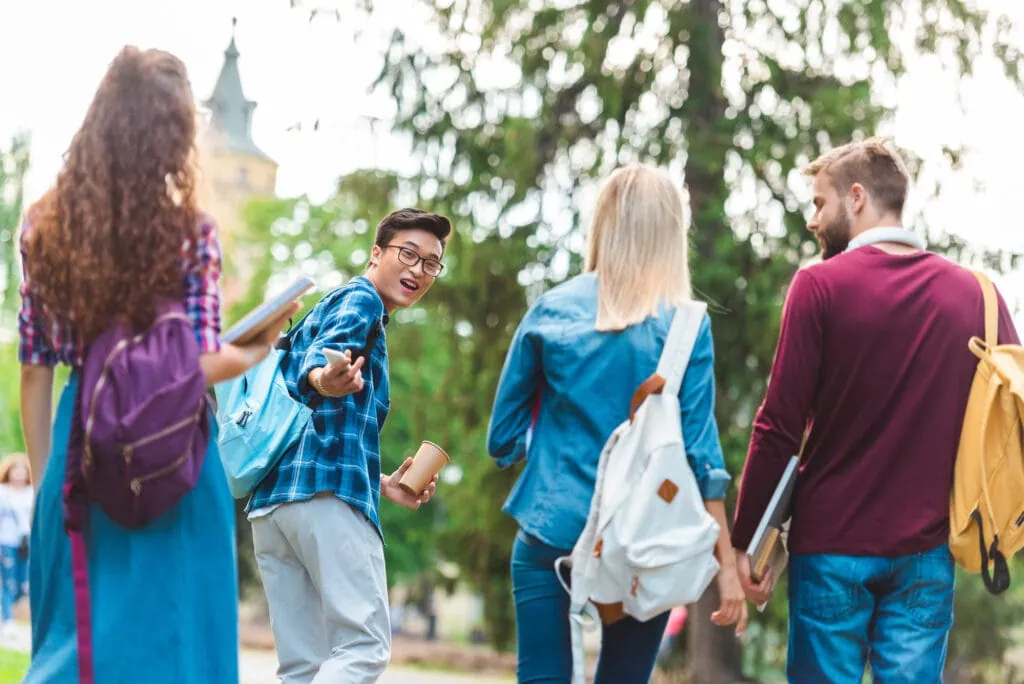 Let's set sail to Whalley, the vibrant heart of Surrey. This neighbourhood has excellent education, delectable dining, and exciting adventures.
Central City offers the best transit options in all of Surrey. This is because it is the hub of the SkyTrain, which is in the works for an extension to other parts of Surrey and Langley.
It also has a major shopping mall—the Central City Shopping Centre. It has over 100 stores, restaurants, and other services that make living more convenient for the residents.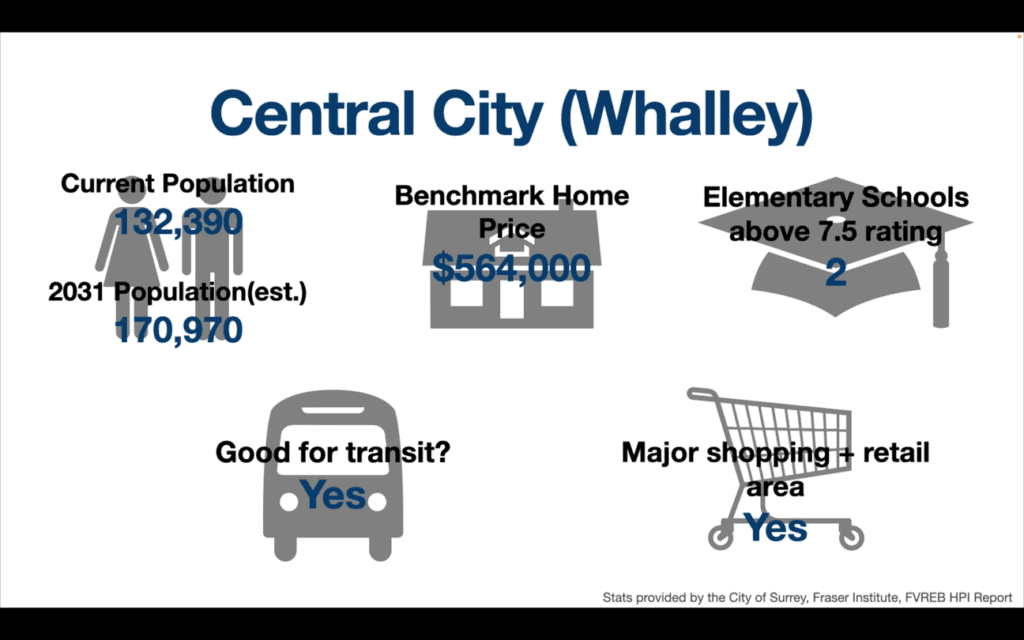 Education in Central City
Whalley has the Simon Fraser University campus. It offers various programs in business, health sciences, and engineering.
In addition, SFU has many international students, making it a global institution. With a graduation rate of 80%, SFU is helping to shape the future of British Columbia and beyond.
In addition, this neighbourhood is home to Kwantlen Polytechnic University. It's a place where creativity and innovation meet, and students are encouraged to think outside the box.
The University of British Columbia is also expanding to Whalley. This means you can expect to see more growth in the area in the coming years.
Food & Dining
If you're feeling peckish, then Whalley has got you covered.
Check out the renowned My Shanti by celebrity chef Vikram Vij for a culinary adventure.
If you're in the mood for some pub grub and a pint of craft beer, Central City Brewing is a great spot to check out.
Finally, for all you coffee lovers, there's nothing quite like a cup of joe from the local favourite, Blenz Coffee.
Future Development
And more good news—Whalley is on the rise! The neighbourhood is undergoing a significant transformation, with numerous new developments emerging rapidly.
Did you know that Whalley has the highest number of development permits in Surrey? That means there's always something new and exciting to discover!
Entertainment Options
When it comes to entertainment, Whalley does not disappoint.
Catch the latest blockbuster at the Cineplex. You can also unleash your inner adrenaline junkie and go bungee jumping at Central City Adventure Park.
With all these options, you'll always have fun things to do in Whalley.
Cloverdale: A Historic and Family-Friendly Neighbourhood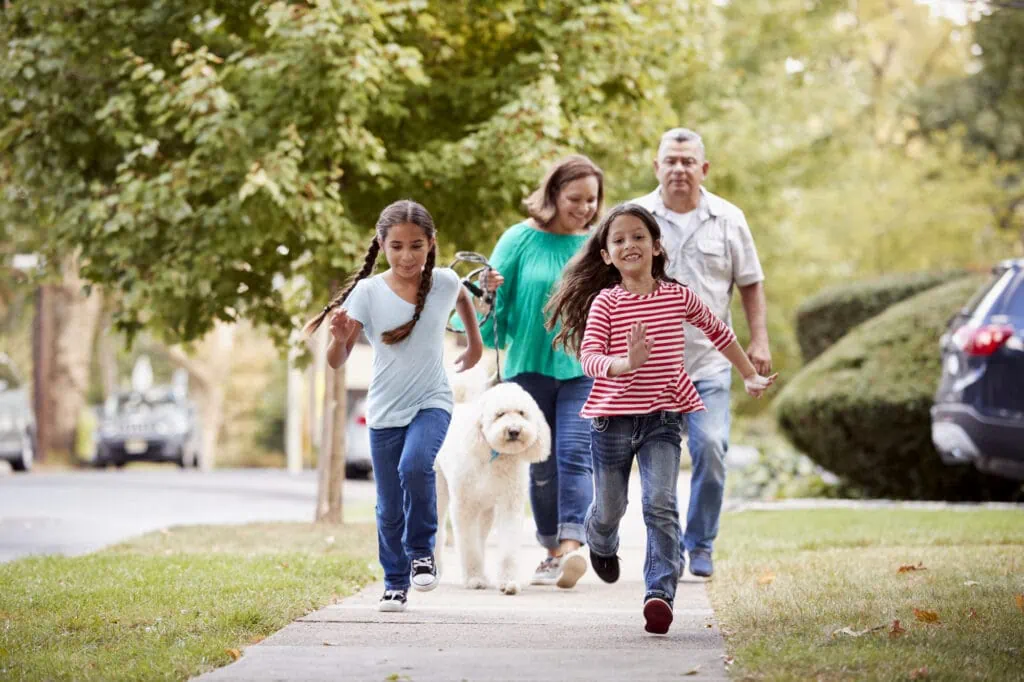 Cloverdale is more than just a charming neighbourhood. This place has a history that goes back more than 6,000 years!
Evidence of Indigenous settlements in the area shows that the district has been a thriving community for centuries.
The first land survey of the site was done in 1873, which makes Cloverdale a neighbourhood steeped in history.
And did you know? Cloverdale is where the original town centre was located!
You can still see the historic parts of the town in the Old Cloverdale area. Although, the properties in this area are now being refurbished. There are also a lot of new developments in Old Cloverdale, including condos and townhomes.
The area of Clayton, on the other hand, is full of detached homes and modern townhomes. This part of Cloverdale is more of a bedroom community, which is perfect for families.
Exploring the Dynamic and Lively Locales
Don't let its age fool you—Cloverdale is a lively and exciting place to live, especially if you're a family.
The neighbourhood has a variety of parks, playgrounds, and sports fields. This includes the famous Cloverdale Athletic Park.
If you want a fun family day out, check out the annual Cloverdale Rodeo & Country Fair. This event has been a staple in the neighbourhood for over 130 years. It features everything from bull riding to live music, carnival rides, and more.
As per the Cloverdale Rodeo and Exhibition Association, the event attracts more than 100,000 visitors yearly.
Cloverdale also holds the largest Canada Day celebration in all of Western Canada. If you're in the area around this time of the year, it's definitely worth checking out!
Cloverdale's Best-Kept Secrets
Cloverdale isn't just about cowboys and culture. Visit the Clayton Dog-Off-Leash Park to let your furry friends run and play in the great outdoors.
When it's time to eat, Cloverdale has plenty of farm-to-table restaurants serving delicious fresh dishes. The Vault Restaurant, for example, sources its ingredients from local farms and producers. There's also Rusty's Neighbourhood Pub which offers comfort food made from scratch.
What sets Cloverdale apart is its strong sense of community. You'll find a variety of community events happening here throughout the year. The events range from neighbourhood block parties to farmer's markets and more.
According to the City of Surrey, Cloverdale has a lower crime rate than other neighbourhoods, making it a safe place to reside.
Plus, with good schools, plenty of amenities, and a friendly atmosphere, it's no wonder that Cloverdale is a sought-after place to call home.
Fleetwood: Suburban Living with Plenty of Parks and Green Spaces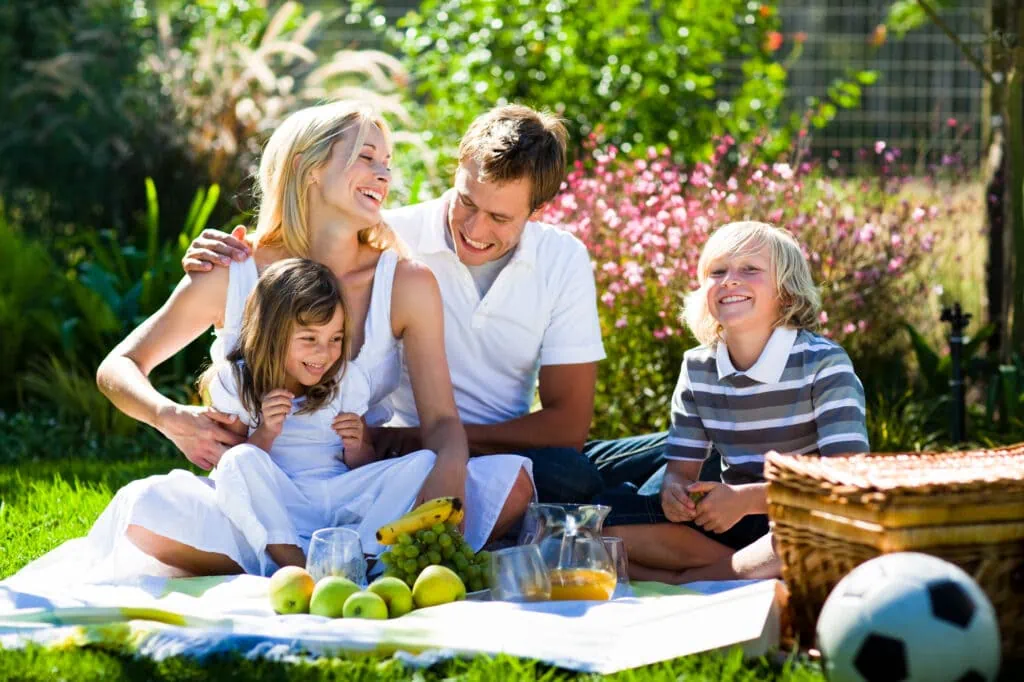 Fleetwood—the new kid on the block in Surrey—is a neighbourhood quickly making a name for itself. With recent developments popping up left and right, Fleetwood is becoming one of the city's most exciting places to live.
So what makes Fleetwood so unique? For starters, it's an idyllic neighbourhood that offers a perfect escape from the hustle and bustle of city life. It's no wonder it's attracting so much attention!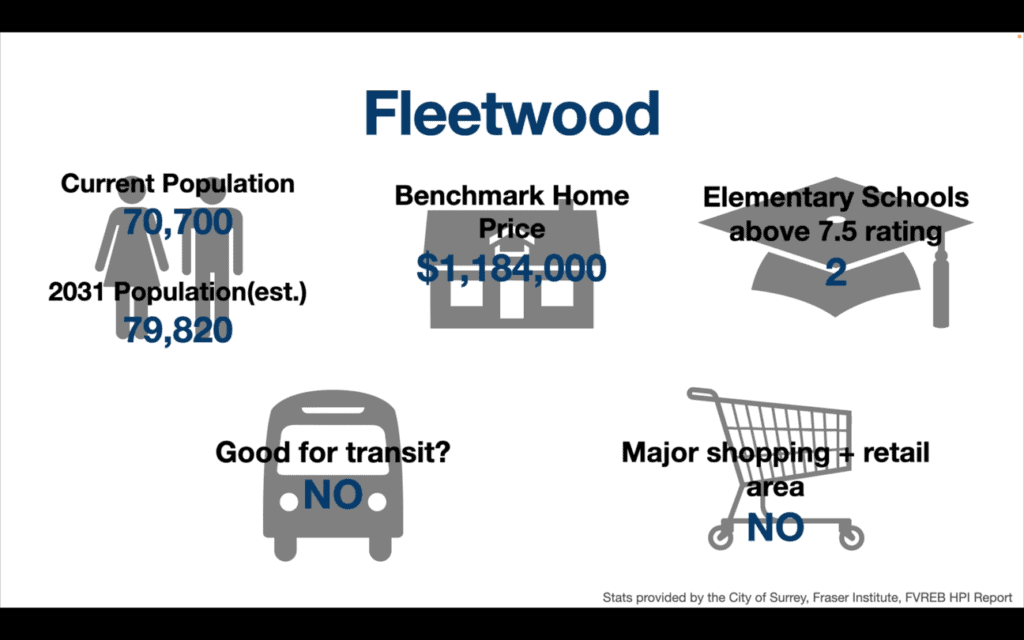 Discovering What Fleetwood Has to Offer
With around 70,000 residents, Fleetwood boasts a diverse and multicultural community bound to make you feel at home.
With over 90 parks in the neighbourhood, you'll always have things to do outside. Check out our favourite—Fleetwood Park! It has a spray park and picnic areas where you can have fun with the whole family. Tynehead Regional Park is also worth checking out for hiking trails, picnic areas, and a salmon hatchery.
Fleetwood is another bedroom community with a lot of detached homes in the area. But it is showing a promising opportunity for growth, especially once the Surrey-Langley SkyTrain project is done.
A Hub for Education
Fleetwood isn't just about nature but also a hub for education.
The neighbourhood is home to several top-rated schools. This includes Fleetwood Park Secondary School and Frost Road Elementary School.
Fleetwood also has a Sports and Leisure complex. This is a popular area, especially for young families with kids in organized sports.
Fleetwood's Flavorful and Diverse Dining Landscape
Let's remember the food! Fleetwood's diverse dining scene is sure to satisfy any craving. From sushi to Italian to Indian cuisine, there's something for everyone.
Make sure to visit the nearby farmers' market to get your hands on fresh produce. There are also handmade products from local growers and artisans.
All in all, Fleetwood is a neighbourhood that's full of potential. It's growing rapidly, but it still has that small-town charm that makes it feel like home.
So, what are you waiting for? Join the 70,000+ residents who are already calling Fleetwood home!
To Sum It All Up
Here's a quick summary of what we have discussed so far. This will let you know the areas that come at the top and the bottom of the categories we mentioned in this article.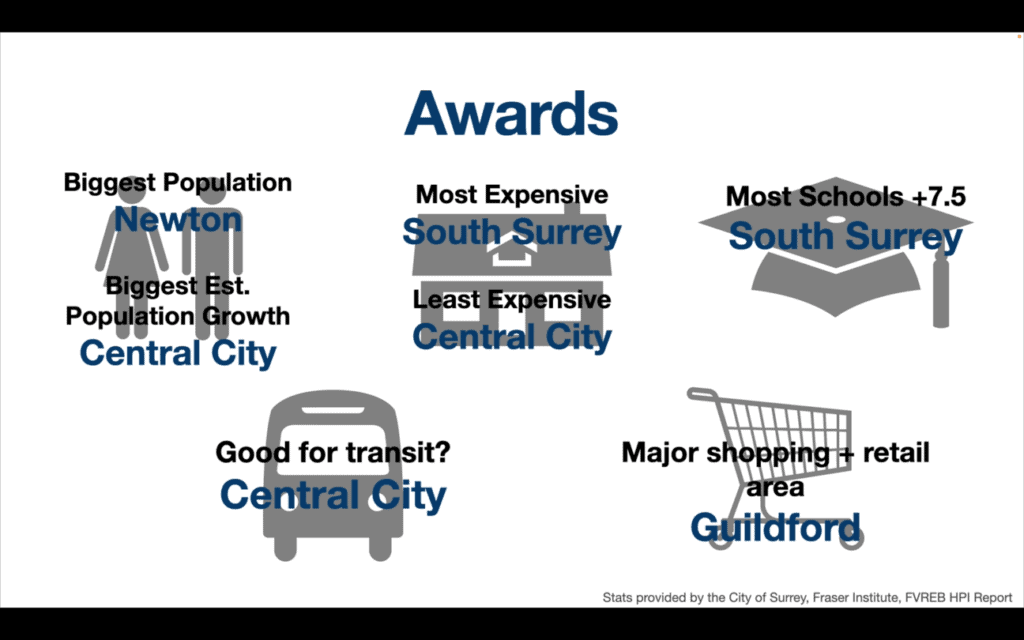 And there you have it! This has been your comprehensive guide to the best communities in Surrey, BC. We hope you learned a lot from the insider information we have provided.
If you have further questions, please don't hesitate to contact us! Our agents will be happy to assist you with your real estate concerns.
Finding Your Perfect Home in Surrey
We've explored the diverse neighbourhoods of this beautiful county. The beautiful properties range from the buzzing town centers of Guildford and waking to the quiet side of Fleetwood.
We've also evaluated each location's advantages and disadvantages. We considered factors such as travel time, available amenities, and community atmosphere.
But most importantly, we've learned that finding your perfect home isn't just about the physical location or the number of bedrooms.
Instead, it's about finding a place that feels like home, where you can see yourself building a life and making memories.
Surrey City has neighbourhoods that are ready to welcome you. So go forth and explore, dear friends! Who knows what treasures you'll uncover in this grand county?
Real Estate Guidance From The Germyn Group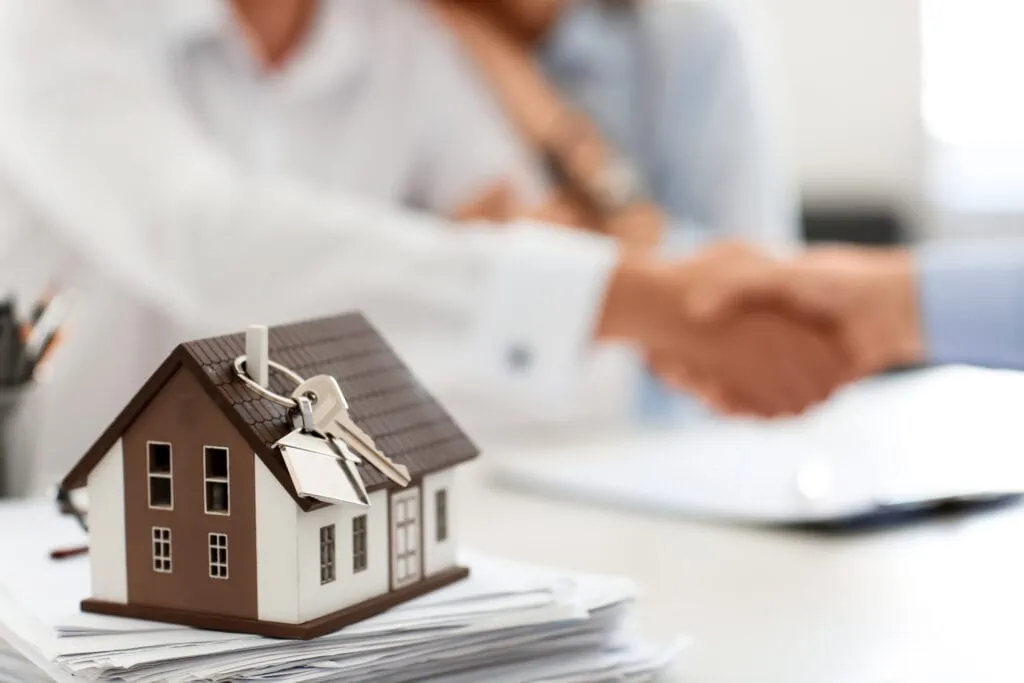 Are you looking for expert guidance on the Surrey real estate market?
Trust The Germyn Group, the top realtors in the area, to provide you with the knowledge and support you need. Call us now to schedule a consultation!
We also now have a first-time homebuyer's course, which is completely electronic and made free to you!
The course is packed with almost three hours of interactive learning between videos, downloads, cheat sheets, and questions.
Sign up now to make sure you are fully prepared, educated, and informed to make the best decisions when buying your first home!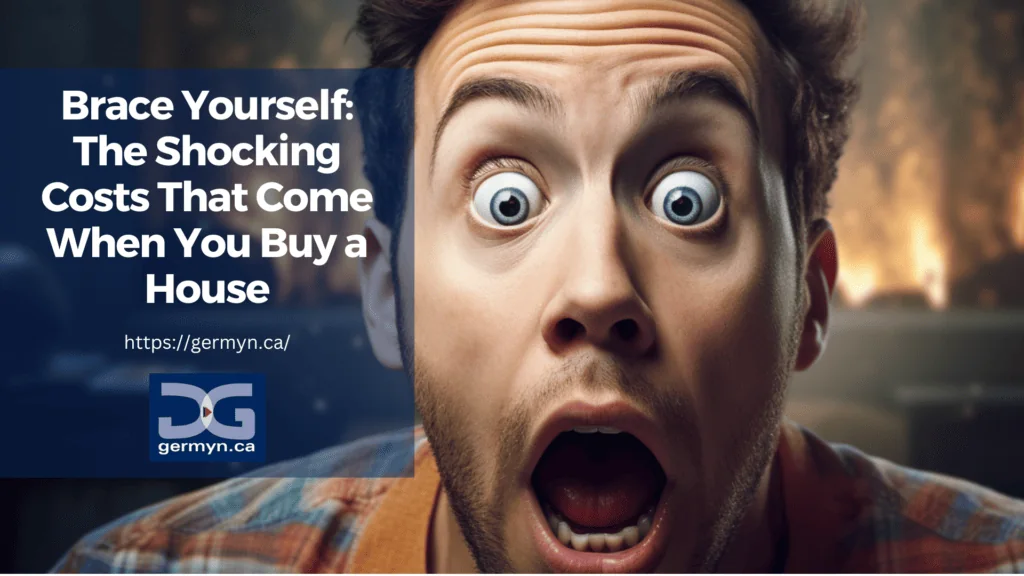 Darin Germyn
09/19/2023
Buying
When buying a home in BC, the costs are not always so cut and dry. It's more than just the price you put on an offer to purchase a home. These costs show up throughout the…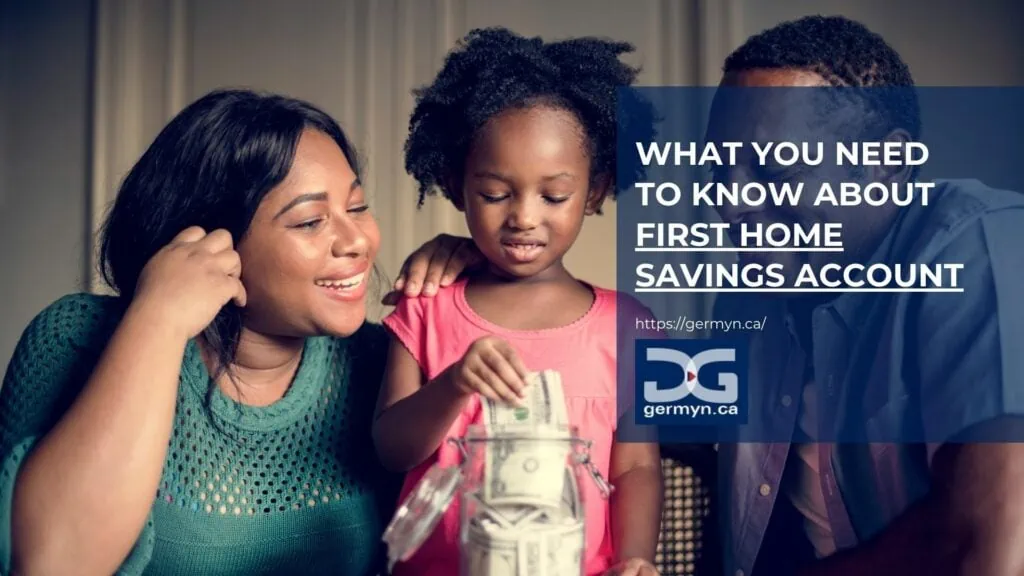 Darin Germyn
09/18/2023
Buying
If you're like most people, you've got a lot of questions about being a first-time homebuyer and maybe even some doubts. How do you save enough for a down payment? What about all those complex terms…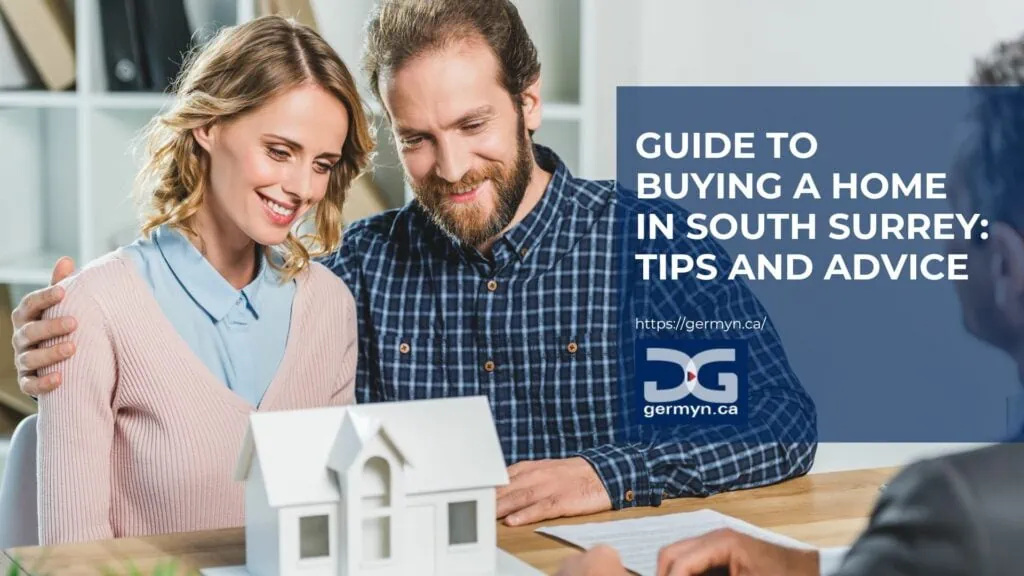 Darin Germyn
09/15/2023
Buying
South Surrey is one of the premier areas in all of British Columbia. It's known for its close proximity to Mud Bay on the Semiahmoo Peninsula. South Surrey is an end-game destination for Canadians and Lower…
Popular articles from our blog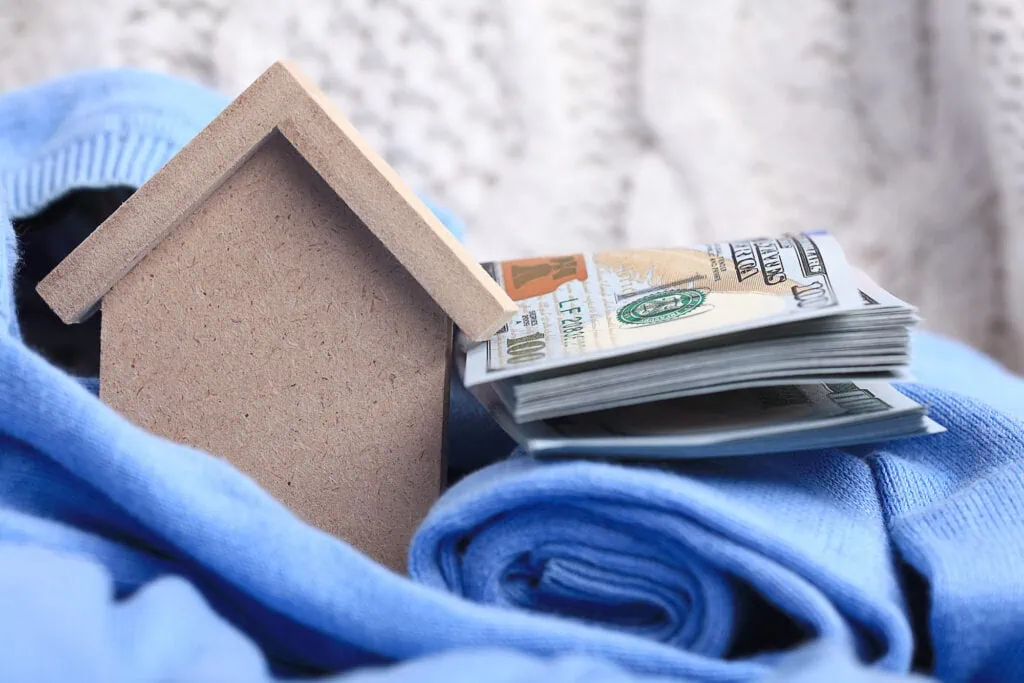 Realtors are great people, but no one really loves paying for one. I get it. Real estate commissions are expensive. Realtors are like the entry gate at Disneyland: we're there, you have to use us, but…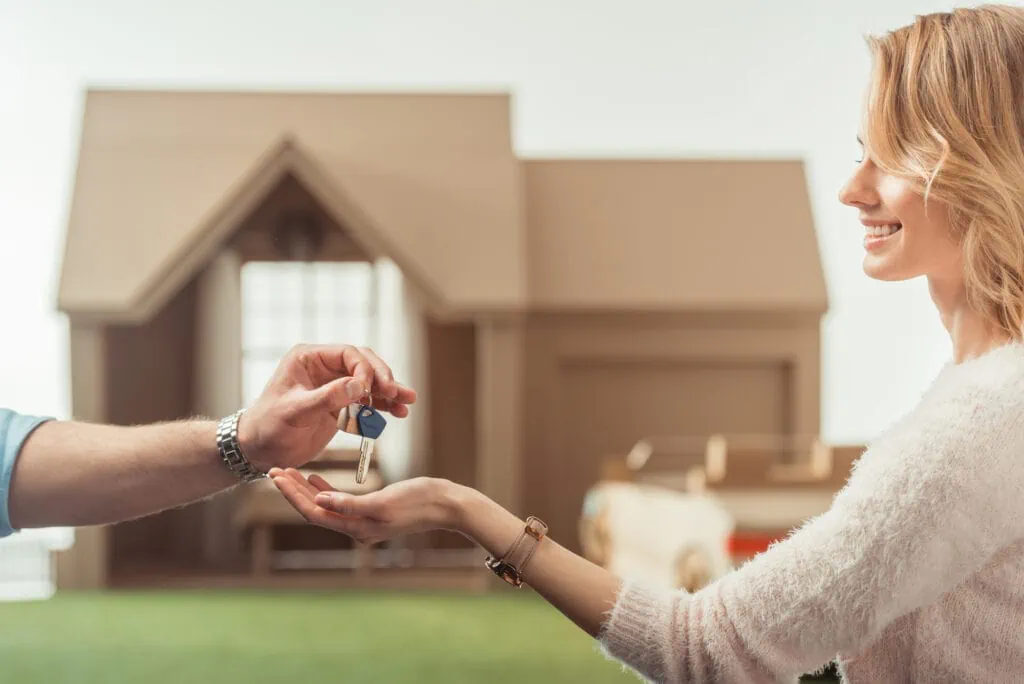 The process of purchasing a home often raises the question, "When is the best time to buy a home?" While various factors contribute to the answer, it is essential to look beyond timing. Buying a Home…