How to Live in Surrey: A Complete Guide for New Residents
07/25/2023
Darin Germyn
Buying
If you've ever wondered about the conditions and lifestyle considerations for residing in Surrey, BC, you've come to the right place.
This guide aims to give you insights into Surrey's unique characteristics and enhance your understanding of the city.
Welcome to Surrey
The city of Surrey in British Columbia holds the distinction of being the second-largest in the region.
This city is second only to Vancouver, and it is projected to surpass Vancouver in population by approximately the year 2031.
Surrey boasts a vibrant and diverse community that offers a multitude of experiences. This diversity is clear and proudly showcased throughout the city.
Location
At the heart of the Lower Mainland lies Surrey, situated on the south side of the Fraser River.
This location grants convenient proximity to major cities like:
Vancouver
Burnaby
Coquitlam
New Westminster
Initially conceived as a town to bridge the gap between Vancouver and the Fraser Valley, Surrey has undergone a large development.
It also emerged as a prominent hub for both residential and commercial activities.
History
Its rich history is intertwined with its historic Cloverdale neighbourhood and the picturesque shores of Crescent Beach. This served as fishing and trading grounds for the Semiahmoo First Nations.
This profound heritage has played a pivotal role in shaping Surrey into a city. It comprises six distinct neighbourhoods, each possessing distinct characteristics.
These neighbourhoods include:
Demographics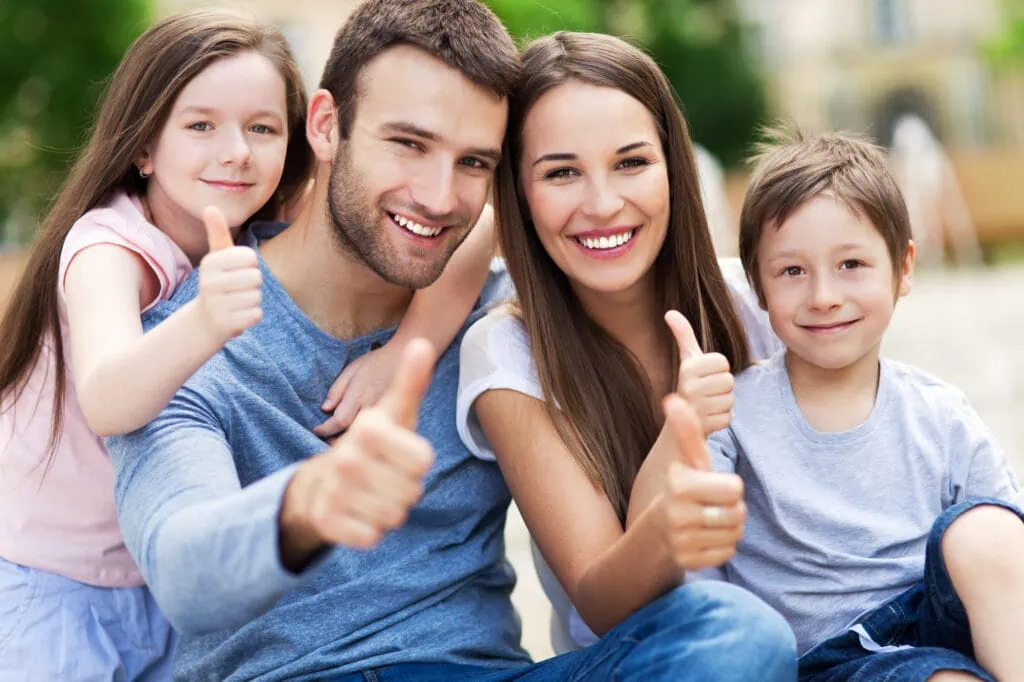 Surrey is a premier area to raise a family.
Oftentimes, it's unfairly represented by its old reputation in the media for crime and the quality of citizens. Butthis unfair reputation has been debunked.
Surrey is a city of diversity and youth. The average resident age is around 38.4 years, and about 16.5% of the community is under the age of 14.
The city had approximately 591,000 residents in 2021. It's projected to grow to 711,300 by 2031 and up to 884,380 by 2051.
Despite English being the most spoken language, a significant portion of the residents speak:
Tagalog
Polish
German
Hindi
Spanish
Korean
Mandarin
Punjabi
Climate
Like the rest of the Lower Mainland, Surrey has temperate weather. It has average lows of 1 degree Celsius in December and January and average highs of 23 degrees in July and August.
Be prepared for some rain. Surrey sees an average of 12–17 days of rain during the winter months and 4–7 days of rain in the summer.
Job Opportunities and Education
Surrey's growth offers many job opportunities in different industries. The industries range from industrial and retail to professional services and trades.
Surrey's education system, known as Surrey School District 36, offers education from kindergarten to Grade 12.
The district boasts some of the highest-ranked schools compared to the entire province of BC, as reported by the Fraser Institute.
In Surrey, there are a total of 33 secondary schools and 105 elementary schools serving the area.
Additionally, residents have the opportunity to pursue higher education at local institutions like Kwantlen Polytechnic University and Simon Fraser University.
Housing and Cost of Living
Housing options in Surrey include detached homes, townhomes, condominiums, co-ops, row homes, and manufactured homes.
As of May 2023, the benchmark prices were:
Detached home: $1,491,700
Townhomes: $826,200
Apartments: $542,200
The city naturally has a range of prices, with South Surrey and Fraser Heights being the more upscale areas, while Newton and City Center offer more affordable options.
The cost of living in Surrey is estimated to be approximately 11% less than living in Vancouver.
The estimated monthly costs for a family of four are $4,714.40 without rent or mortgage.
The estimated monthly expenses for an individual amount to approximately $1,332.30, excluding rent or mortgage payments.
Surrey is in the top 21% of the most expensive cities in the world, ranked 951/9294. It is ranked 27/153 for cities in Canada and 10/22 for cities in British Columbia.
Transportation
Surrey is well-serviced by public transit, with bus and SkyTrain services connecting the neighbourhoods with the rest of the Greater Vancouver area.
When it comes time to settle, you will want to make sure that you understand the transportation system run by TransLink. This essentially consists of bus service and a rapid transit SkyTrain line.
It's relatively inexpensive to take transit in Surrey. The average cost of a ticket ranges from approx $3–$6 for an adult, depending on your end destination.
Significant bus depots or loops throughout the city include:
South Surrey
Newton
Whalley
Cloverdale
Strawberry Hill/Scottsdale
Guildford
You will primarily be using a bus to get around Surrey if you need to use public transportation. This is because SkyTrain stations are currently limited to the most northern part of town.
Major roadways in Surrey include:
King George Boulevard
152 Street
64th Avenue
72nd Avenue
88th Avenue
104th Avenue
120th Street
176th Street
Highway 10
Culture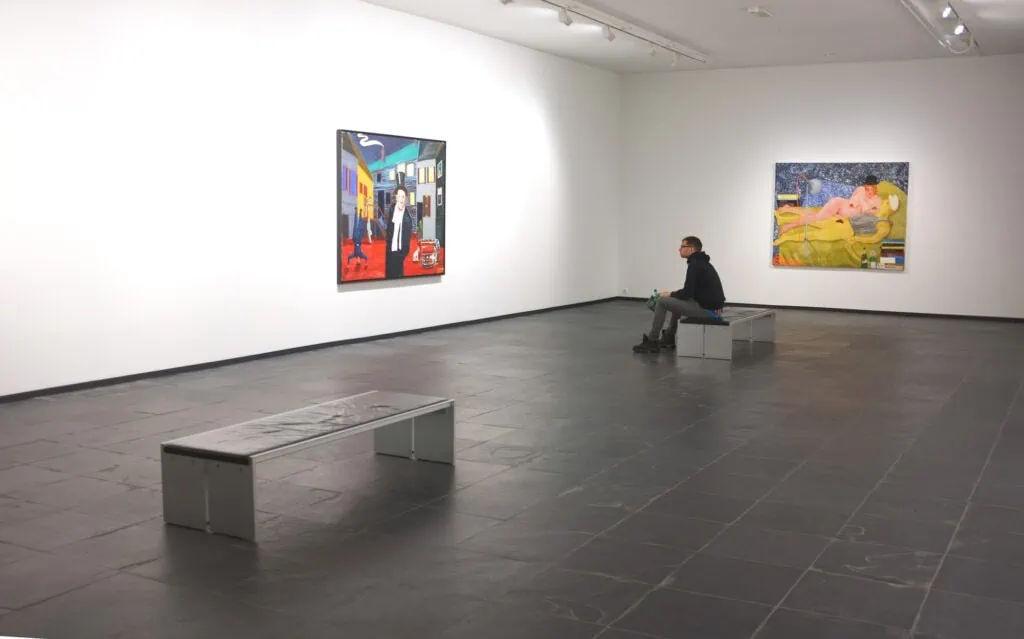 When it comes to culture, Surrey doesn't disappoint.
The Surrey Art Gallery and the Clayton Community Centre showcase a vibrant arts scene. History enthusiasts can explore Surrey's past at the historic Stewart Farm House, Surrey Museum, and Cloverdale Museum.
The city's robust calendar of events adds to its charm, featuring the globally renowned:
Fusion Fest – This event is the ultimate celebration of food, music, and culture that attracts people from all over the world.
Viasakhi Festival and Parade – This massive street party is a must-attend event that celebrates the harvest and the start of a new year, bringing farmers and the community together.
Canada Day celebrations – Held throughout the city, Canada Day celebrations at the Bill Reid-Millenium Amphitheatre are the biggest and best in Western Canada.
Various activities at Crescent Beach, Fleetwood, and more provide a wide variety of options for outdoor fun and enjoyment.
Healthcare
Once arriving, you will also want to understand the health care services provided by the Fraser Health Authority.
Major hospitals in Surrey include Surrey Memorial Hospital (96 Ave and King George Blvd) and Peace Arch Hospital (16th Ave and 155th St).
There is also a massive investment in a new hospital coming to the Cloverdale neighbourhood (5500 180 St) in the future.
Most healthcare services of value are located in the Central City area, with walk-in clinics scattered throughout the city.
Currently, family doctors can be tough to find. However, this problem is not limited to Surrey but is a BC problem.
Nonetheless, alternative options exist, including nurse services and specialists throughout the city.
Emergency services have been improving but have struggled as of late. Currently, Surrey ranks poorly in the province for emergency service wait times.
Amenities and Shopping
You will want to locate your grocery stores, shopping centres, and, of course, other essential amenities.
You will find major shopping areas in:
South Surrey:

Grandview Corners
Morgan Crossing

Newton:

Around 72nd Ave.
King George Blvd

Downtown Surrey:

Near the Central City Mall location
Near the Guilford Shopping Center
There are also many smaller community outdoor shopping areas throughout the city.
Recreational Activities
Surrey is a city full of parks and recreational opportunities.
There are more than 200 parks in the city. It offers hiking trails, picnic spots, cycling routes, and birdwatching. Because of this, Surrey's nickname as the "city of parks" is well-deserved.
The stunning Crescent Beach features a marina, swimming areas, and a picturesque pier.
The Grandview Heights Aquatic Centre offers state-of-the-art aquatic facilities.
Surrey is also home to many athletic parks, often featuring water parks, with standouts in South Surrey, Cloverdale, and Newton.
Food and Dining
Surrey is also evolving as a top contender in the local food scene. It was recently rated as one of the top emerging places to eat in the world by Food and Wine Magazine.
Some of the popular dining spots in Surrey include:
South Surrey

My Shanti – A fun new take on Indian classics from world-famous chef Vikram Vin.
Afghan Kitchen – One of our favourites, you will love the different choices of creative Afghan options and unique flavour profiles.
The Carvery Sandwich Shop – For the absolute best sandwiches in town, this little hole-in-the-wall is worth a trip.

Newton:

Old Surrey – Want to enjoy an advanced dining experience where the food and service shine through? Check out this hot spot!
New York, New York – Transport back to Greece with one of Surrey's premier Greek food restaurants. You will be glad you visited!

Central City:

Dominion Kitchen and Bar – An elevated dining experience, this is one of the Lower Mainland's newest and most sought-after restaurants.

Cloverdale:

Vault Restaurant – Based out of an old bank, a combination of fine dining and casual experience combined with great food make this a favourite with the locals.
Community Engagement and Outdoor Living
After you have settled in and familiarized yourself with your new surroundings, it will be valuable to connect and engage with the local community.
Some ways people in Surrey do this is through community groups. Here, we seek out like-minded people for whatever specific interests we may enjoy.
Sports leagues for children and adults are available. These also offer a great way to meet people.
Throughout the various athletic parks or recreation centers, at any given time, you will find soccer, hockey, cricket, rugby, and baseball being enjoyed by your neighbours.
If you have children, this can be a great way for adults to socialize with their neighbours. It's also one of the greatest ways to meet others in the community.
You could also consider volunteering within the city of Surrey, as volunteer opportunities are available. These include participating with the local government, not-for-profit organizations, community improvement groups, and many others.
Within City Hall, you will find it a popular place to not only meet local government but also to have your voice heard, helping shape the city for the betterment of all.
Come Live in Surrey!
Surrey is awesome to live in and is a fantastic community.It's young. It's vibrant. It's progressive. And it's growing.
You're bound to see the City of Surrey change quite a bit in aesthetics over the next ten years as it continues to grow into one of the premier cities in Canada.
With a focus on environment, sustainability, accessibility and inclusion, Surrey is going to be one of the best places in Canada to live.
In fact, it already may be.
Connect with The Germyn Group
Are you considering making Surrey your new home? Let us assist you!
The Germyn Group is Surrey's leading real estate team. We are dedicated to providing you with comprehensive support and expert knowledge of the area. 
Contact us today, and let's embark on your Surrey real estate journey together!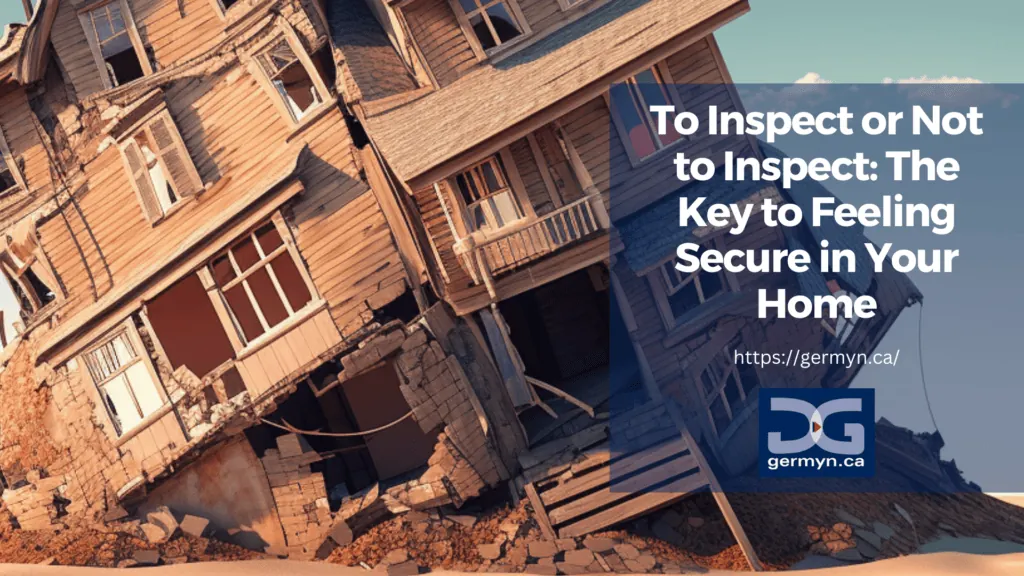 Darin Germyn
09/21/2023
Buying
The wonderful world of home inspections. There are often a lot of opinions around home inspections, some say an inspection is MANDATORY while others say they don't understand why we even need them. We will dive…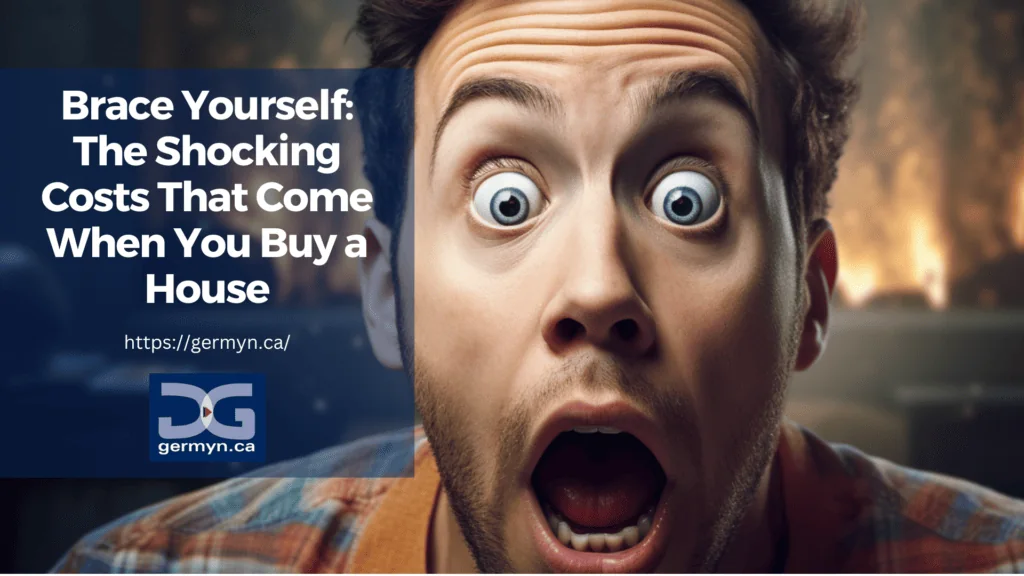 Darin Germyn
09/19/2023
Buying
When buying a home in BC, the costs are not always so cut and dry. It's more than just the price you put on an offer to purchase a home. These costs show up throughout the…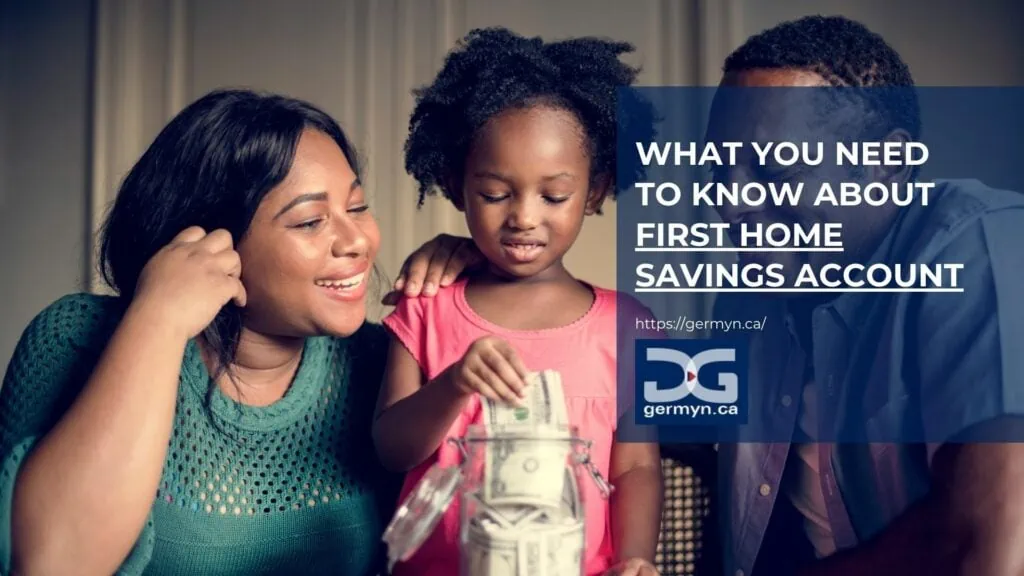 Darin Germyn
09/18/2023
Buying
If you're like most people, you've got a lot of questions about being a first-time homebuyer and maybe even some doubts. How do you save enough for a down payment? What about all those complex terms…
Popular articles from our blog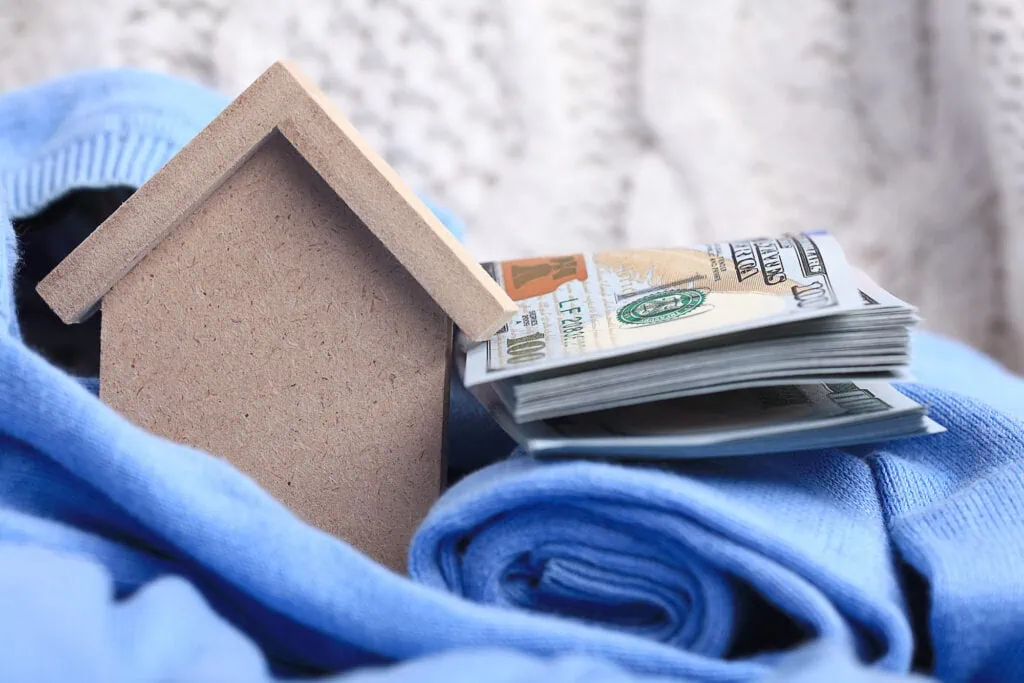 Realtors are great people, but no one really loves paying for one. I get it. Real estate commissions are expensive. Realtors are like the entry gate at Disneyland: we're there, you have to use us, but…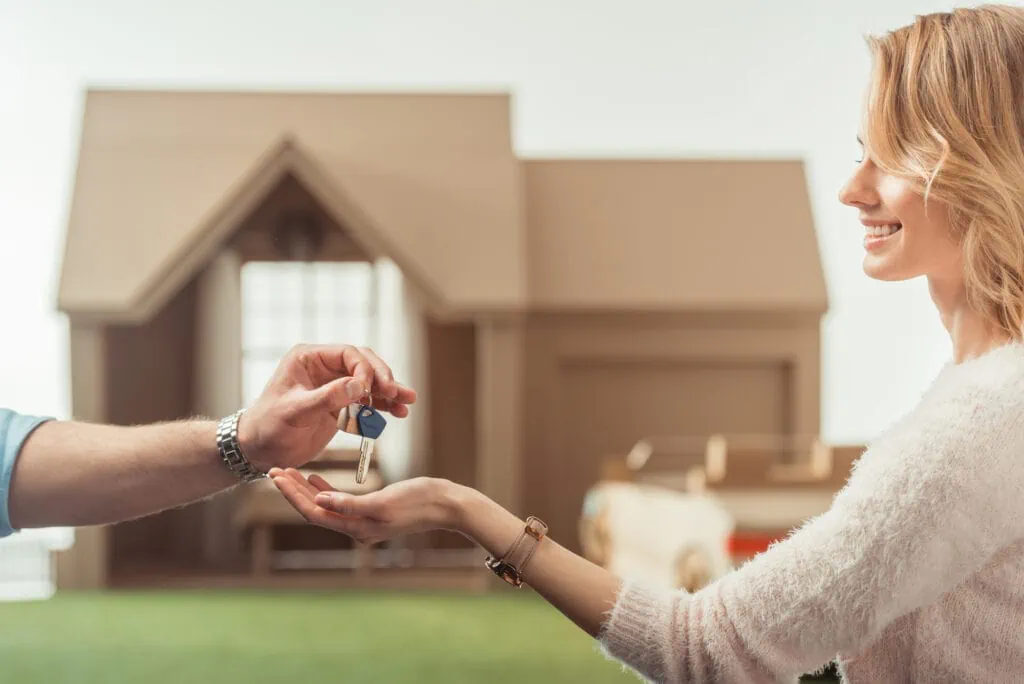 The process of purchasing a home often raises the question, "When is the best time to buy a home?" While various factors contribute to the answer, it is essential to look beyond timing. Buying a Home…